S3 E61: Jenni Kowal on Self Care for Multipassionate Creatives + Embracing the Process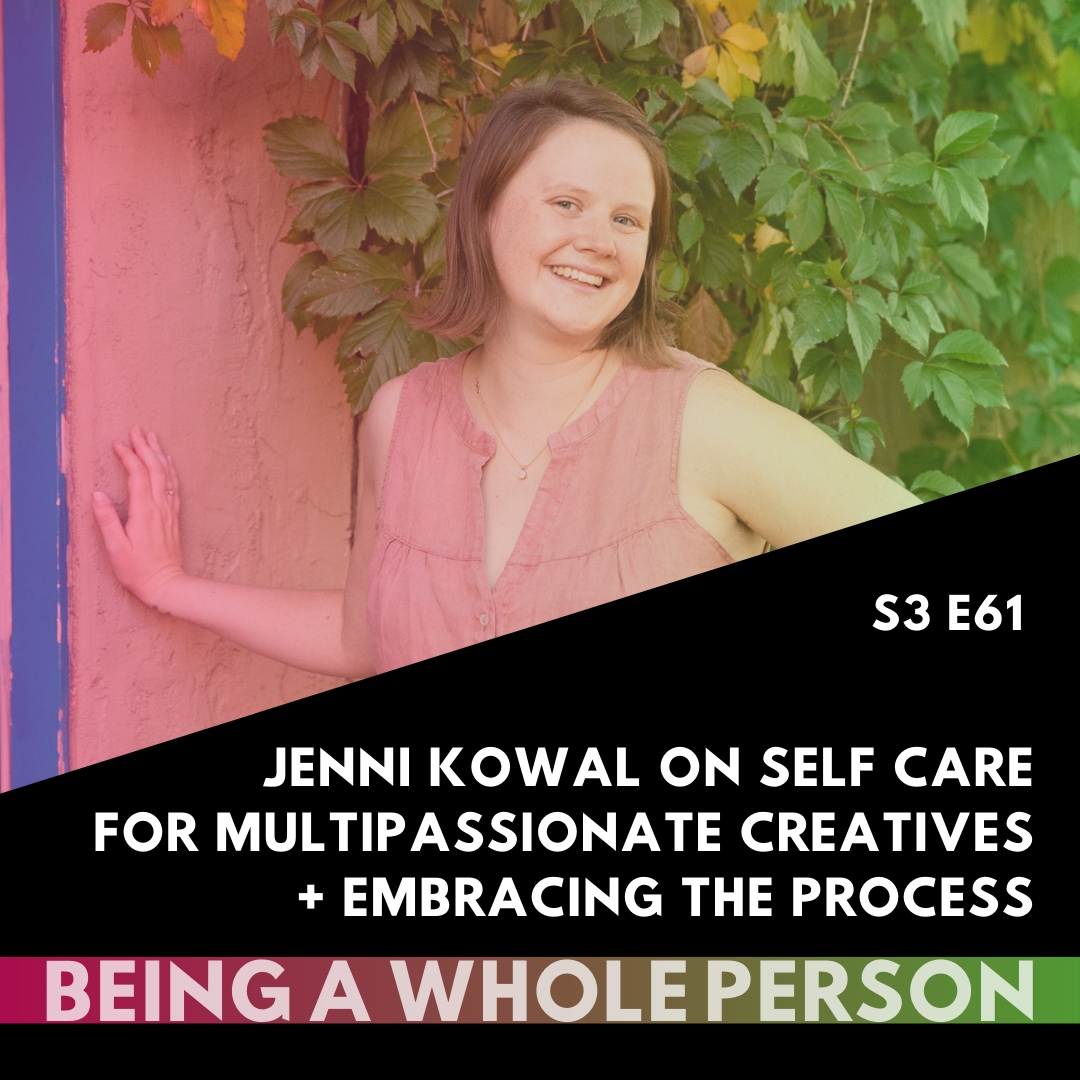 I was so excited to chat with Jenni Kowal, a multi passionate, visual artist and personal development coach specializing in self care and creative exploration. Founder of Anytime Creative, she offers a variety of life coaching services, including mindfulness support. Her flagship product is the Self Care Adventure Cards - an intuitive card deck that sparks inspiration for every step of your self care journey. Her mission is to help scattered and multi-passionate creatives use self care to fuel their creative expression, get out of their own way and spend more time in flow!

Tune in to hear us talk about how self compassion is essential to the creative process, thinking of creativity as life force, how to use self care to help you build up that life force, to fill your cup as your energy and life situation evolves, how Jenni balances her many interests as a multipassionate artist, and makes space for reflection.

I hope you love this conversation as much as I did!
Get the show notes + transcript at coachingforcreativewellness.com/podcast-blog/self-care-multipassionate-creatives-artists

Enjoy this post?

Buy Rebecca Hass a tea