Easy Moroccan recipes: Zaalouk (aubergine dip)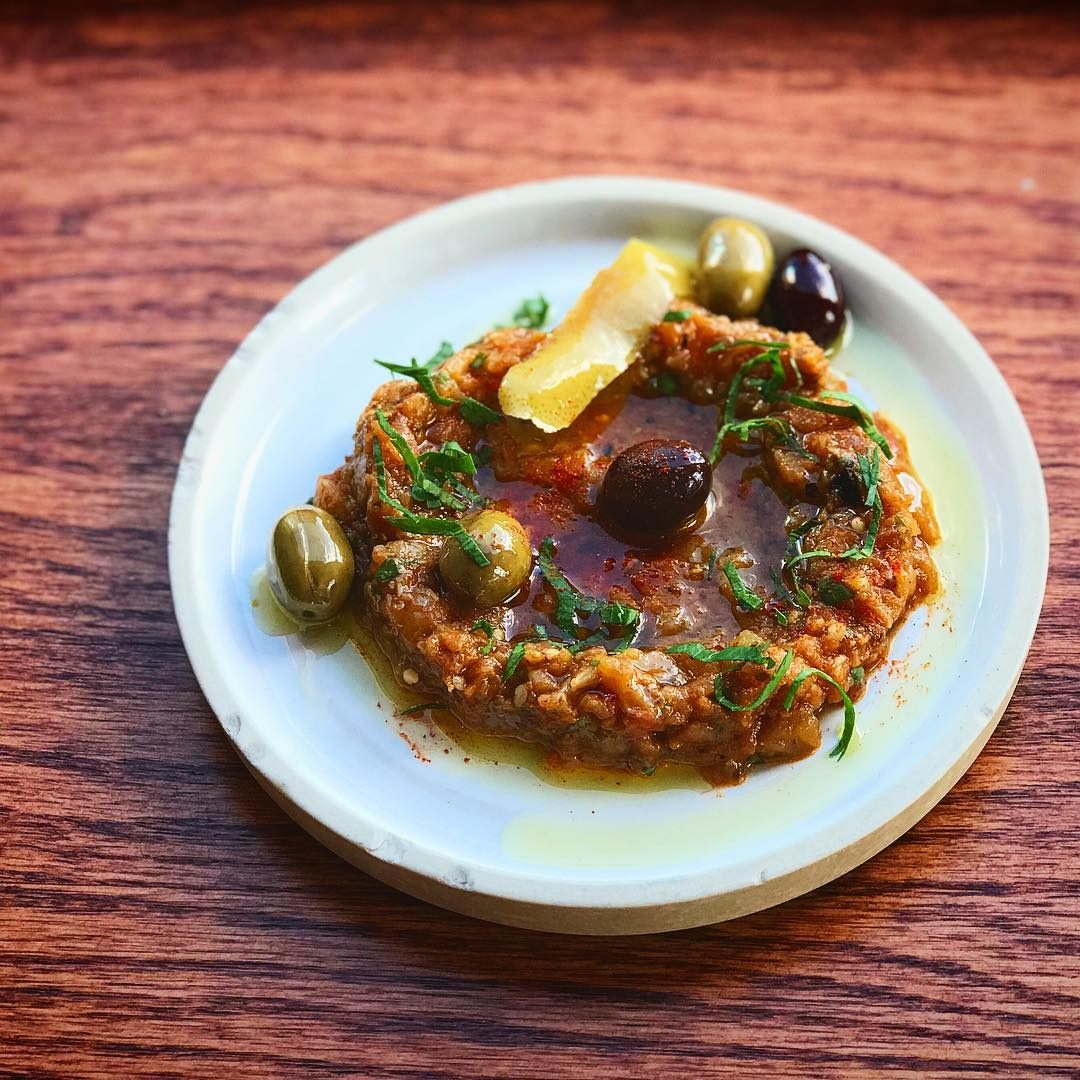 Zaalouk means "mash" and is known throughout Morocco. The most famous zaalouk is the one made with eggplant there are several different versions. This dip/salad usually gets served with the main meal but can definately serve as a starter or tapa.
Ingredients:
6 eggplants
3 tomatoes
2 cloves garlic
1 tsp. cumin
1 tsp. paprika coffee
1/2 tsp. hot or sweet pepper coffee
4 tbsp. tablespoon olive oil
Salt and pepper
1 glass of chopped fresh coriander
juice of 1/2 lemon
Steps:
1. Preheat oven to 240°C / 450°F. Line a tray with parchment/baking paper and roast the aubergines until they're soft
2. Peal the aubergines and tomatoes and cut into small cubes
3.Heat up the olive oil in a small pot
4. Add the eggplants, paprika, chili, finely squeezed garlic, salt and pepper and stir for about 5 minutes
5. Add the diced tomato, cumin and lemon juice and stir well
6. Turn heat down to medium and let it cook for another 10 minutes. From time to time go stir.
7. Cover your pot and let it stew on a low heat for another 5-10 minutes
8. Add spices to personal taste and let it cool
Enjoy this post?

Buy Recruiter without borders a coffee