Reflections on 2021
I started renderchallenge.com in mid-October of this year with just an idea. I wanted to unite my passion for programming websites with my love for 3D art...
"...to inspire the next generation of 3D artists through community render challenges that put the creators first."
The challenges
My first idea to accomplish this was to start a database of all the render challenges that I could find online. Since then, I've compiled 30+ render challenges and shared them on our /challenges page.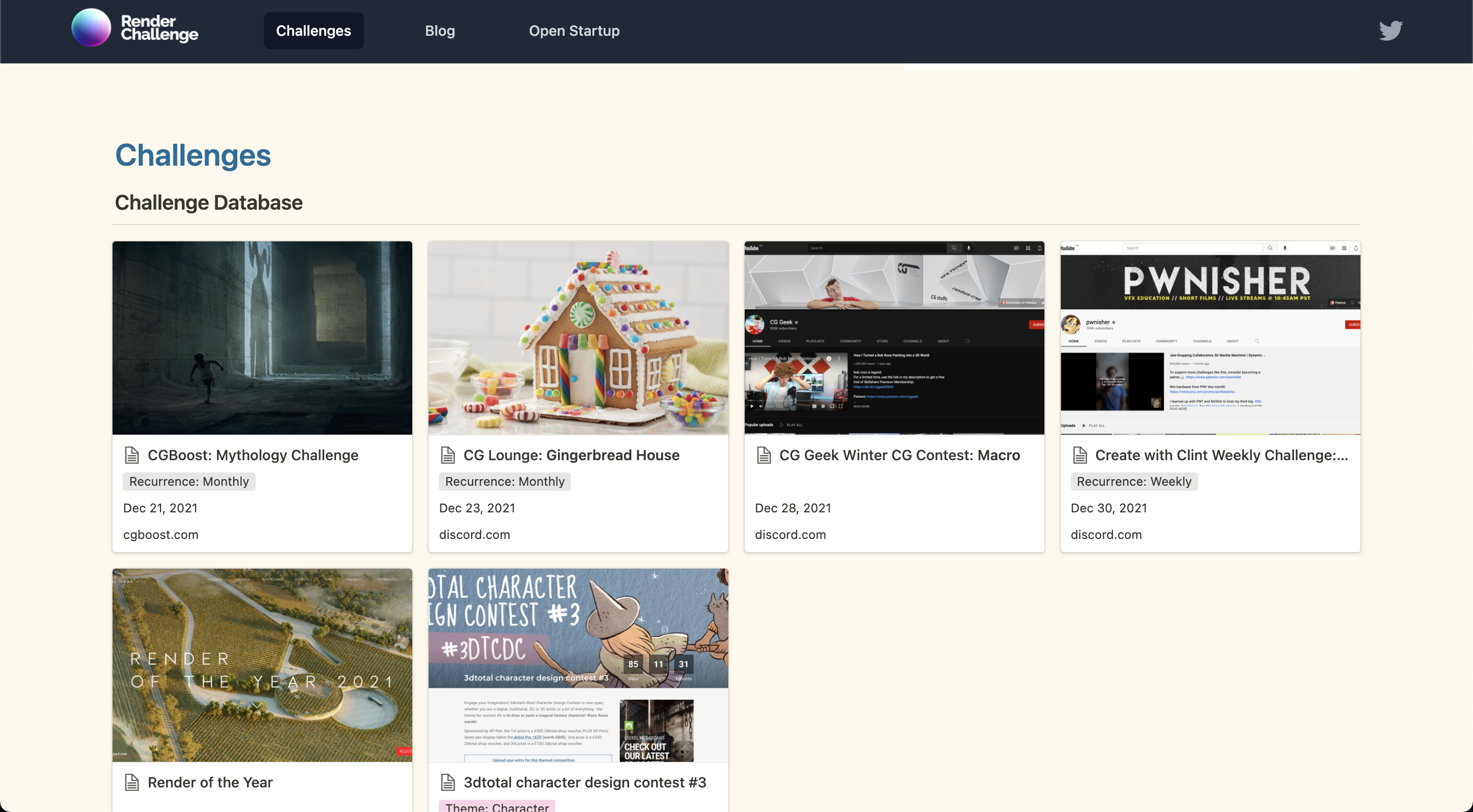 The newsletter
Simultaneously, I also launched an email newsletter: "The Weekly Challenge Roundup". Every Friday evening (EST), I sent out an email using Mailchimp to my subscribers containing a recap of the week's newest render challenges.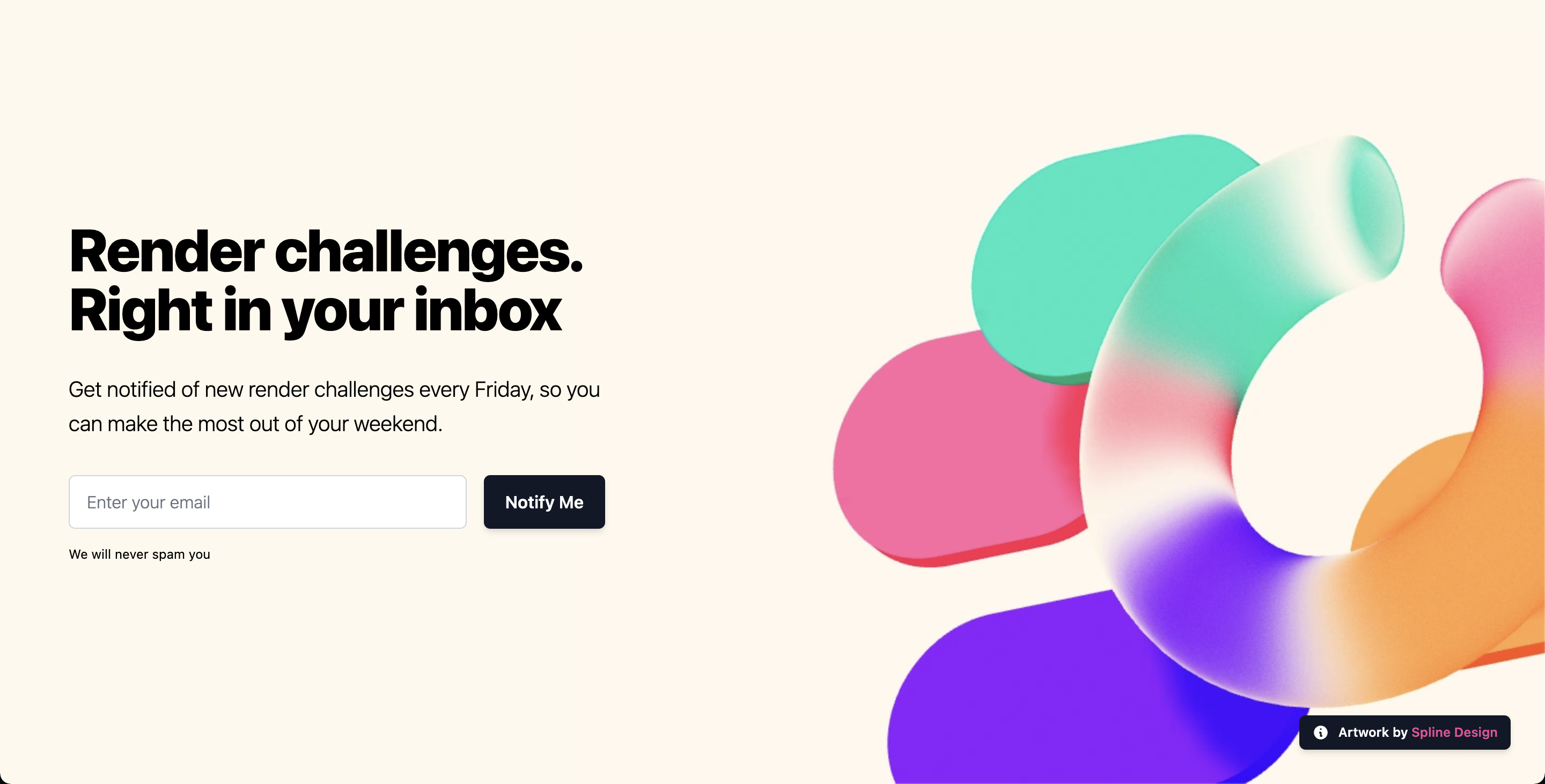 So far I've sent out eight emails and we've grown the number of subscribers to 20+ now!
I did the math, and that's about 1 new subscriber every 3 days, which isn't too shabby for two months of effort, especially considering that I did barely any marketing for the site besides posting a link to the site on a couple Discord servers and sharing with my followers on my personal Twitter.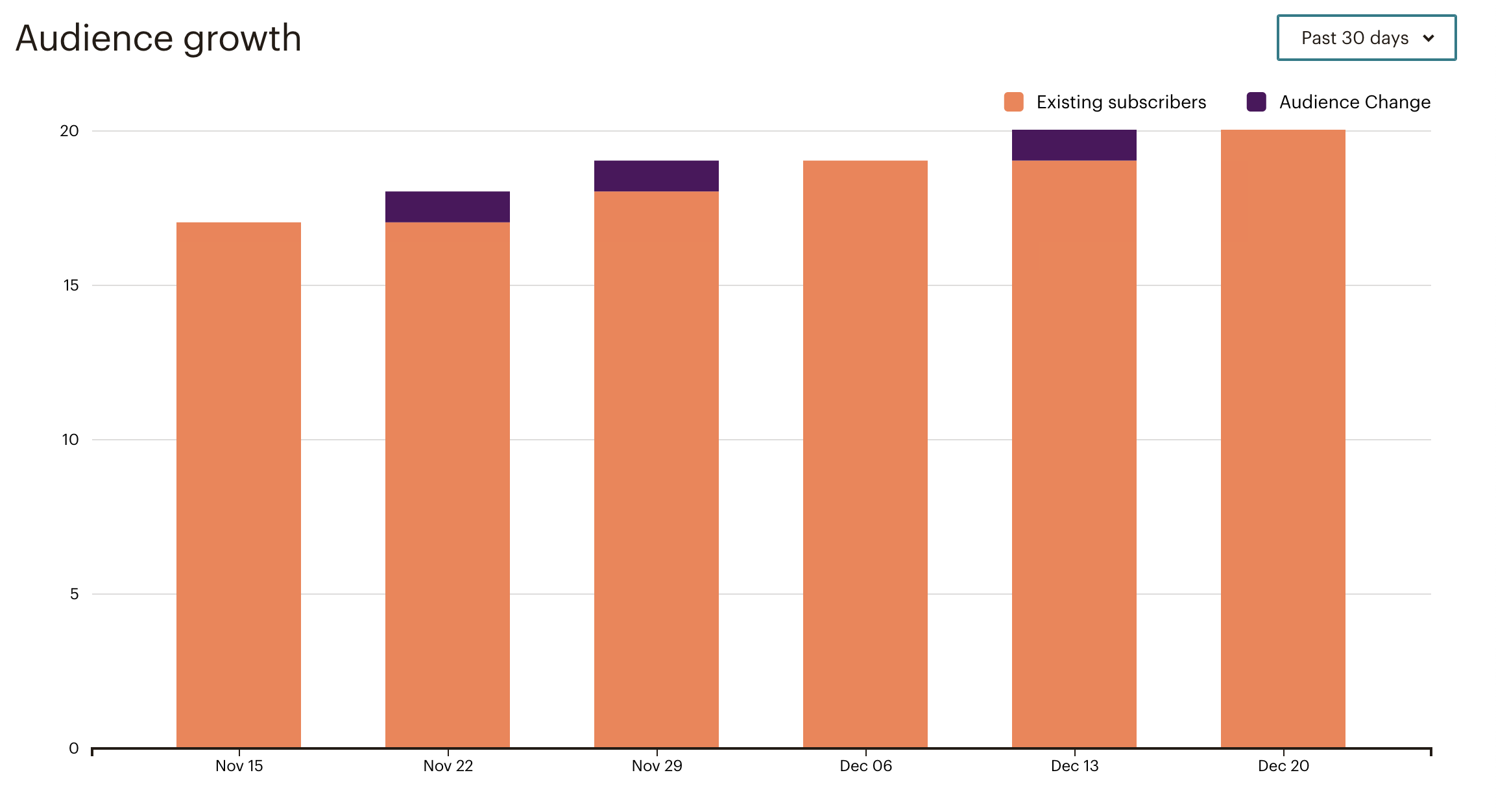 Conclusion
Overall, I'm immensely proud of myself and the community that's supported me over the past two months working on renderchallenge.com.
Honestly, when I started this venture, I had very little expectations that it would be successful. I figured that I'd try it out for a couple weeks and see where it went, anticipating something going wrong or me eventually giving up on it.
But, sitting in my chair now, looking back on the things that I've accomplished, the mistakes I've made along the way, I'm super excited about the future and potential that the Render Challenge Company has to truly deliver on my vision.
There's definitely some things I want to change about the way we operate in the new year, and some new ideas I want to test out, but I'll leave that to my post next week.
Until then, happy holidays!
Enjoy this post?

Buy Render Challenge a coffee