Retro Games TheSeries Links
Producer Mislav asked if I could share all the links from today's live stream. Since Producers are technically my boss, here ya go, Sir! 😄 I also include a few additional links that become what I call an entire TheSeries list of links. All Amazon links are affiliate links.
TheC64 Maxi - https://amzn.to/3IK4TqG (Full size with working keyboard)
TheC64 Mini - https://amzn.to/3resw51 (Small but fun)
TheVIC20 - https://amzn.to/34iMq5G (Europe only)
TheC64 Joystick - https://amzn.to/3GbXVsT (USB Joystick that works perfectly on a modern computer using the VICE emulator)
TheManuals - https://retrogames.biz/thec64-mini/support/manuals (Includes user's guide not included in the box)
The Hobbyist Guide to TheC64 - https://amzn.to/3INS52t (Most tips are included in the manuals linked above, but there are few extra hacks)
TheA500 Mini - https://amzn.to/3gcd2rD (Coming soon and on order)
TheA500 YouTube Teaser - (Info about Retro Games' latest release)
https://youtu.be/yKUgEOpr4Qs?list=TLGGuBLzMIX0ErIzMDAxMjAyMg
THEMOUSE - Coming Soon
THECONTROLLER - Coming Soon
The firmware upgrades - https://retrogames.biz/thec64/support/upgrade-thec64 (Host page for all new firmware upgrades)
If I've missed a link, drop a comment and will update this post. Thanks to everyone who joined the live stream today (2022-01-30)!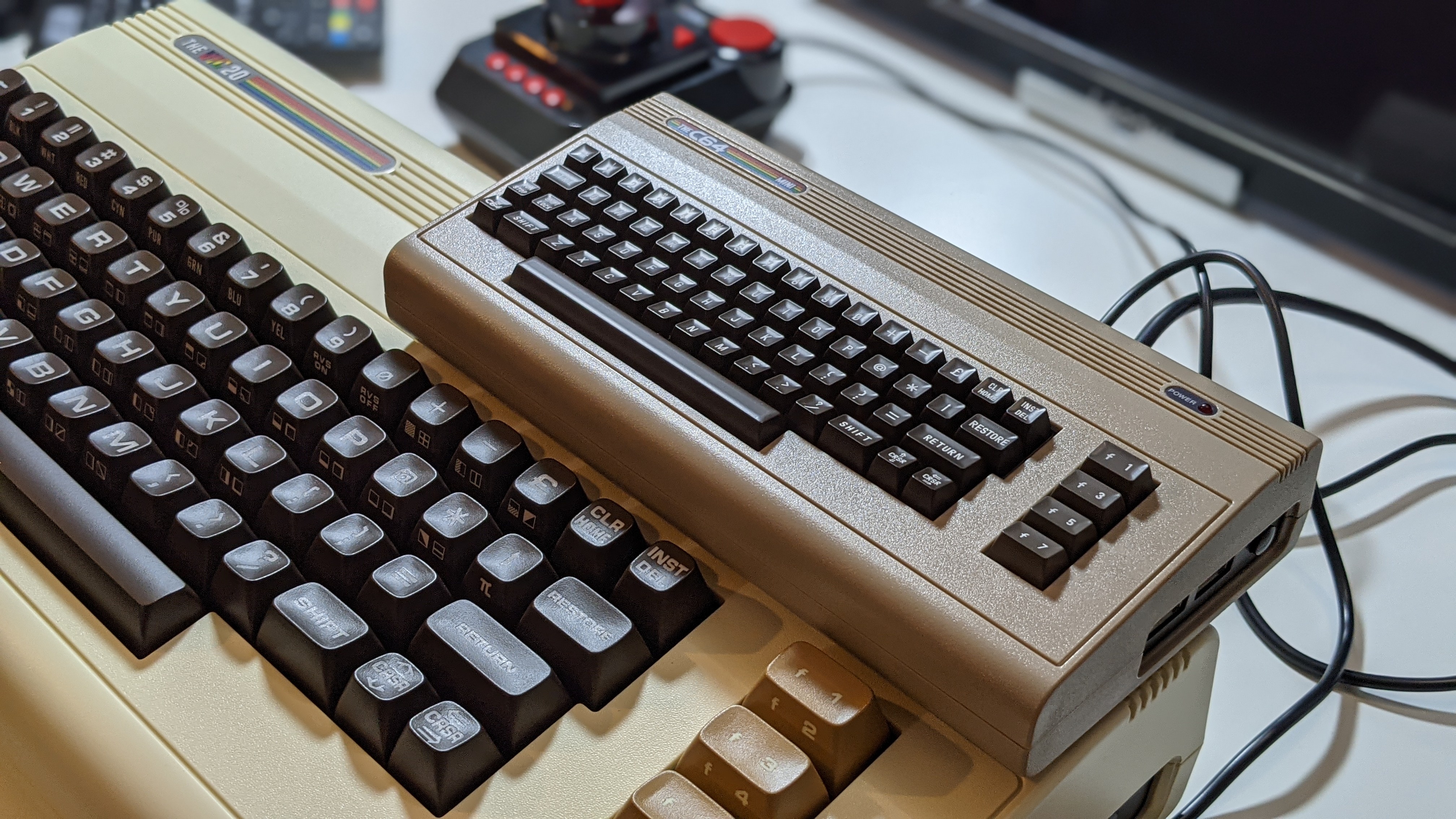 Enjoy this post?

Buy retroCombs a coffee