Black Coffee or Café Mocha?
Hola!
We are so happy to announce you can buy us coffee monthly! How do you ask?
Simple, just join our membership for just $5-15 a month and get some cool rewards too. Choose Black Coffee or Café Mocha, whichever you like, but keep in mind Miguel (son) likes black coffee, and Tania (mom) likes café mocha. No pressure 😉
Learn more More Than Rice and Beans is Podcast (buymeacoffee.com)
Thank you in advance! Wepa!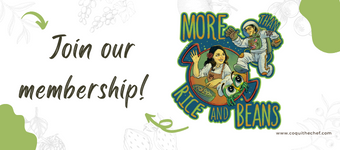 Enjoy this post?

Buy More Than Rice and Beans a coffee