The top 5 unspeakable shocks of Hideaki Anno's "Professional Work Style".
March 22, 2021
The top 5 unspeakable shocks of Hideaki Anno's "Professional Work Style(*1)"|The production site of Shin-Eva was too amazing!
*1) NHK documentary
On March 22, 2021, "Professional Work Style: Anno Hideaki Special" was broadcast on NHK General.
This documentary is an exclusive four-year interview with Hideaki Anno, the director of EVANGELION: 3.0+1.0 THRICE UPON A TIME, which is currently being screened. Shocking is not a strong enough word to describe the content.
Here are the top five "unspeakable shocks" of the program, selected by me based on my own judgment and prejudice.
This will spoil the content of the show, so please watch it before you read on. It also contains a very small amount of content from "EVANGELION:3.0+1.0 THRICE UPON A TIME", so please be careful if you haven't seen that.
No. 5 The first narration was never heard before
The moments of unspeakable shock came in succession a few minutes after the program started.
The narration says the following.
"Shortly after we began our close contact, we realized that we should not have touched this man so easily. We knew we shouldn't have gotten involved with this man so easily."
"When we heard that the legendary anime "Evangelion" was about to be completed, we offered to interview him. But that was just the beginning of the painful days."
"The interview went on and on for four years, the longest in the history of the program and an exclusive one."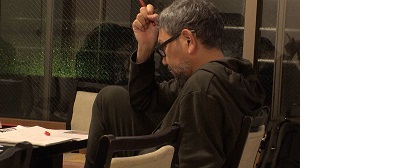 Afterwards, Director Anno even went so far as to point out to the program staff the flaws and weaknesses about the filming.
" The way you're shooting is bothering me."
"You're pointing the camera at me when there's no point in filming me."
"It's interesting part you see the people around me in trouble," and so on.
I couldn't help but imagine the hardships of the show's staff in each scene, and the aforementioned narration at the beginning of the show about the "days of hardship" made a lot of sense. It was hard work for the animation production staff, but it was also hard work for the program staff who had to deal with it for four years. I think it was all worth it, and the result was a truly unique and historical documentary.
No. 4 There was a huge "redo"
Director Anno came up with the idea of "making Shinji's wanderings consist only of tunnels" for Part A, the beginning of the film. But two months later, at a meeting with the main staff, he said, "It's not going very well, so I'm going to redo it from scratch if I can (the first quarter of the film, which took nine months). The narration also tells us that "it is unusual to redo the script after all this time. The reason for the redo was that some of the staff members had voiced their disapproval of the script, saying that it was too long and that it was too preachy.

After that, after the narration, "In the winter of 2018, it was Evangelion that the work was not steadily progressing to completion," Anno had to redo the script in one of the biggest ways ever without being able to settle on the D part, which is a quarter of the work. Moreover, even after two months, the first half of the film's recording began without the script being finalized. Even at the recording site, Anno had to add Shinji's lines to the script.
"EVANGELION:3.0+1.0 THRICE UPON A TIME" came out more than eight years after "EVANGELION:3.0 YOU CAN (NOT) REDO." There is no doubt that the script and the production team were working on a very tight schedule. At the end of the film, when the staff asked him why he was able to do so much, he answered, "Because that's the only way I can be useful to the people to the maximum extent." Rather than being a perfectionist, it was his tremendous persistence as a writer that brought this work to completion.
No.3 His wife, Moyoko Anno, was there for him
Moyoko Anno, a manga artist and wife of director Anno, said of her husband, "He doesn't do his own thing. I thought he might die." "No one will take care of you? Then I will."
Anno was even criticized by some fans as "Anno threw away his work" because the TV animation version of "Neon Genesis Evangelion" ended up generating a lot of speculation among viewers. When he read a thread on an internet forum discussing how to kill Anno, he no longer cared about making anime and was driven to the point where he thought about going into the train tracks or jumping off the company building.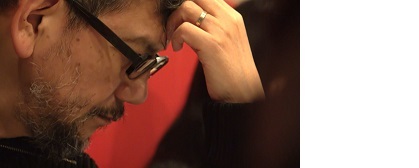 At that time, he decided not to go through with it because "I don't want to be in pain before I die," but in December 2012, after the release of EVANGELION: 3.0 YOU CAN (NOT) REDO., Anno also "broke down (and became depressed)". At that time, Moyoko Anno thought that just having someone with him would help him a little, so she told Director Anno, "Even if everyone disappears, I won't disappear."
Personally, Mari's words in EVANGELION: 3.0+1.0 THRICE UPON A TIME, "No matter where you are, I'll always come for you, Wanko (Shinji)," coincided with Moyoco Anno's words. It was a moment when I realized again that Mari was Moyoko Anno herself, and that the film itself was a love letter from Director Anno to his wife. It is definitely thanks to Moyoko Anno that he is still alive and was able to finish "Evangelion".
No. 2 Because memories of his father were "missing"
Anno says, "I lacked memories of family outings." This is because his father lost his left leg in an accident and was unable to go out. Anno also knew that his father "hated the world".
Anno's first obsession was "Gigantor". At that time, the robots in Anno's drawings were always missing arms and legs. The reason for this "liking to be missing" is that "the 'missing things' have always been in my daily life, and that was my father". "The feeling of not having everything is better," he said, "and the desire to approve of such parents is there."

Anno added, "It's interesting to me that something is lacking even though it should be perfect. Even if you make something beautiful, it won't be that interesting. That's because it's only beautiful." In fact, the characters in the "Evangelion" series, not only Shinji, but also Rei and Asuka, are not perfect (not in terms of physical characteristics, but in terms of their mentality), but are lacking in some way. This is probably the reason why we want to root for them, and why viewers want to project their own problems and figures onto them.
No. 1 The way it ended was also never had in the past
During the first screening of EVANGELION: 3.0+1.0 THRICE UPON A TIME, Director Anno was outside the screening room. When a staff member asked him why he didn't watch the film, Anno replied, "I don't watch it every time." He was sitting at a table nearby, writing something (a script?) on his computer.
Director Anno said about "Evangelion", "Since I myself started it, I have an obligation to finish it. It's for myself, the staff, and the biggest of all, the customers," and indeed, after 25 years, it really came to an end with EVANGELION: 3.0+1.0 THRICE UPON A TIME. But it is now almost certain that Anno will still continue to create his works.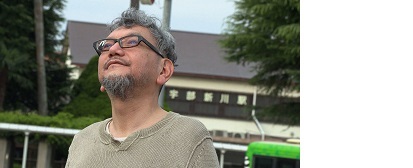 A further shock came at the end of the film when a staff member asked, "What is a professional?" Anno replied, "I don't think the word 'professional' has much to do with it. I don't like that word in this show. I wanted you to use a different title. Thank you very much," he said.
The reason why Anno (probably) does not consider himself a professional is because he is an amateur in the best sense of the word. In the film, he used unorthodox methods such as starting to shoot scenes using motion capture without creating a storyboard, and he continued to challenge new things in the production of the animation itself.
As a result of his amateurish nature, or rather his obsession as a writer, he was really pushed to the edge and suffered. But even that suffering was reflected in the content of "EVANGELION:3.0+1.0 THRICE UPON A TIME". That's why the work is filled with love for his wife, Moyoko Anno, and for us, the audience. Once again, I would like to express my gratitude to Director Anno and the staff of both the anime and the TV program for their hard work.
(Written by Hinataka)
<Original JP site: https://cinema.ne.jp/article/detail/46171>
Enjoy this post?

Buy Rikki a pizza