It's February in 2022 - this week we're using The Lover's Path Tarot for our check-in. Because...how could we not? ;)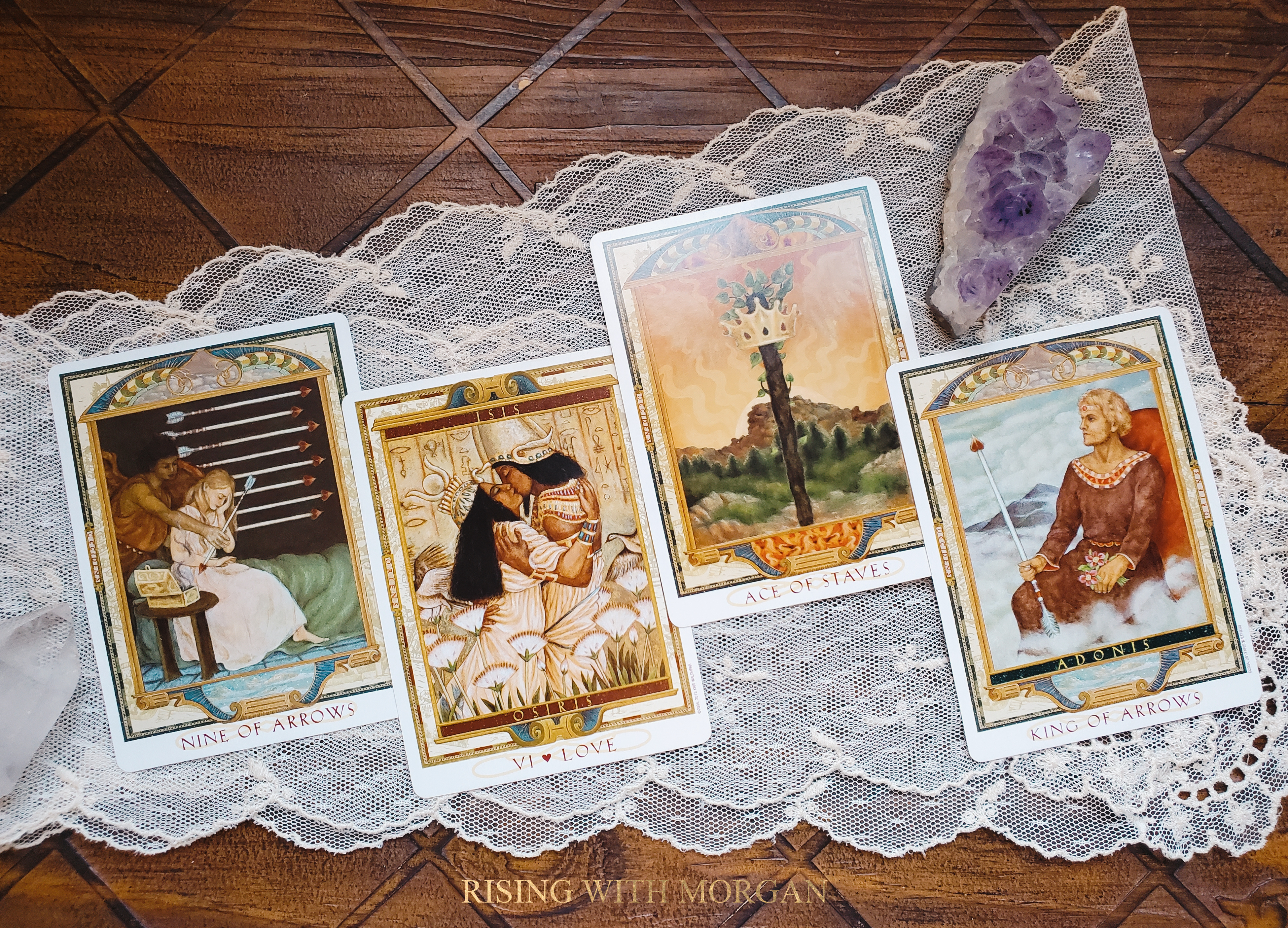 This week's theme: 9 of Arrows (Swords)
Anxiety. Worry. Stress. Sleepless nights. You are constantly over-thinking a situation in your life - most likely one that is related to love and relationships - could be romantic, as well as with family. You are filled with doubt. You may feel stuck. You are hurting yourself with your own thoughts. This week, you are being guided to find healthy ways to express your concerns or ease your own mind. I feel communication happening for a lot of you.
This week's challenge: Love (The Lovers)
You have some important decisions to make regarding this situation on your mind. You may have to sacrifice something in order to gain what you want. Now is the time to take off any masks you have on. Speak your truth. Focus on cultivating wholeness within. Doing so will make it easier for you to do what needs to be done.
This week's blessing: Ace of Staves (Wands)
A new and passionate beginning. The start of something new. The fire has been ignited. Sexual tension and coming together sexually. Creative energy. Travel. Something has been sparked within you or within the person/people on your mind. This may happen through the communication you have this week. It is bringing about the change you have been praying for in this situation. Have faith. The pace is starting to pick up. The momentum has been building for a long time.
Overall energy: King of Arrows
Truth is coming out. An expression of love, a confession. An epiphany. Clarity. Someone is finding this themselves or someone is bringing this to someone else. Important conversations and communication. New ideas. Divine downloads. Further spiritual awakening. Someone is seeing things clearly. You are seeing things clearly. Forward movement is promised.
In conclusion...
It's time for action and forward movement. The stirrings in your heart cannot be ignored anymore. Take matters into your own hands if you need to. What do you really have to lose? Love and clarity are in the air. Work with your person or the people this relates to to craft the life you desire. You deserve the very best. And you are more powerful than you think. Take this leap of faith and make it happen.
Have a blessed week!
Morgan
---
Coffee donations and new members always welcome! I will be using this deck all week in my daily readings!
Book a personal reading with me any time by visiting: https://www.risingwithmorgan.com/shop