30 min de Desbloqueio Criativo!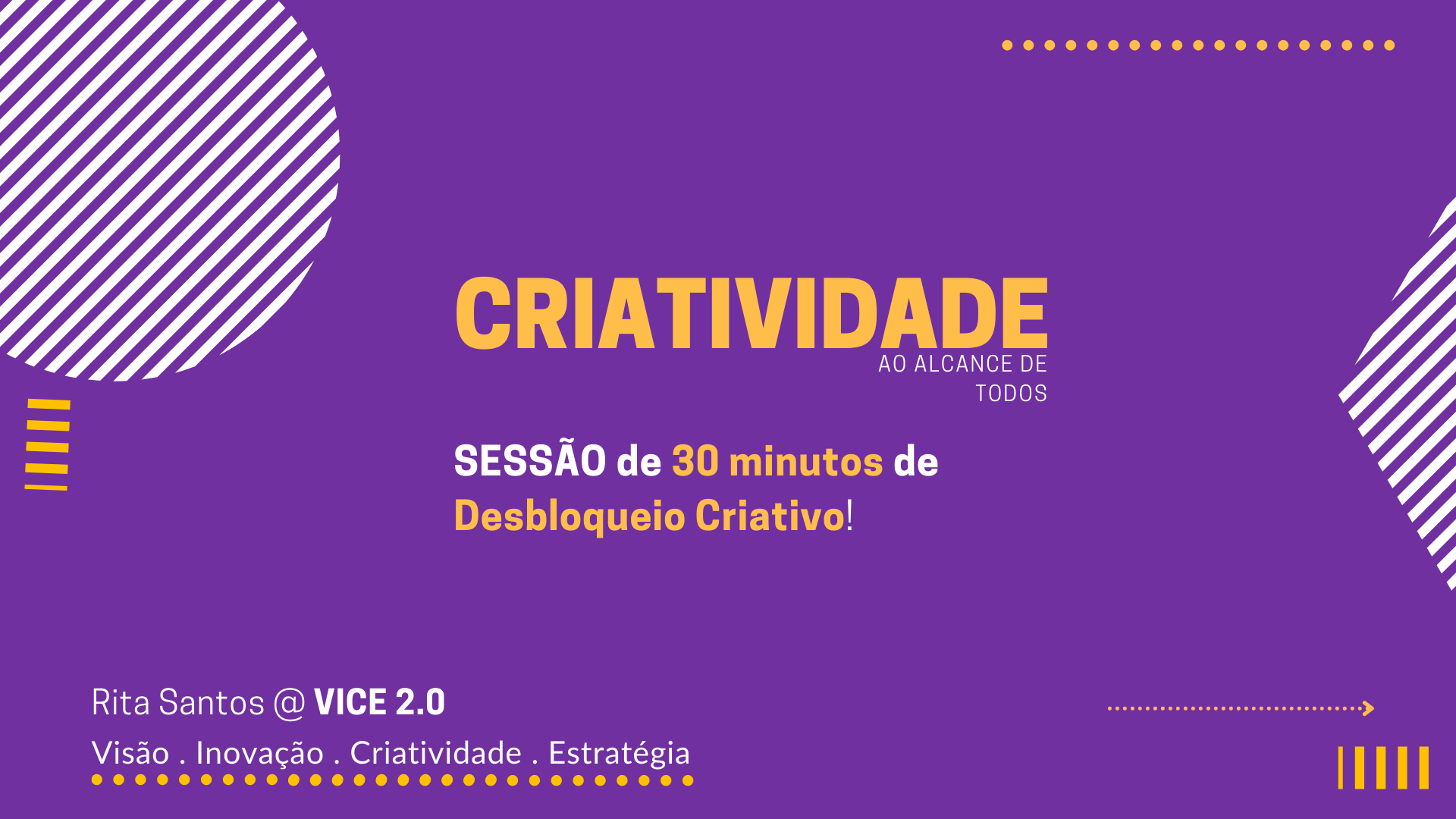 Olá,
Saudações Criativas!
A pedido de várias famílias reservei 30 minutos para uma mini-aula de grupo, no ZOOM, onde vou apresentar algumas dicas de DESBLOQUEIO criativo.
DATA: 05/10/2021

HORÁRIO: 10:00 AM (GMT +1)
São técnicas simples, para facilitar sessões de IDEAÇÃO para desenvolveres o teu negócio próprio ou com a equipa com que trabalhas.
No final haverá uma sessão de Perguntas & Respostas e quero que me digas que outras dicas gostarias de aprender para aproveitares todo o teu potencial de CRIAÇÃO.
Se queres participar reserva já o teu lugar em: [email protected].
Até lá, deixa-te inspirar por uma frase fantástica de Felipe Zamana.
Creativity is the way we return to the environment everything that we filter through our perception.
Boas Férias e Até breve ;)
Enjoy this post?

Buy Rita Santos a coffee