RN Backtester & BOT configs tool v.04 (UPDATED 02/2022)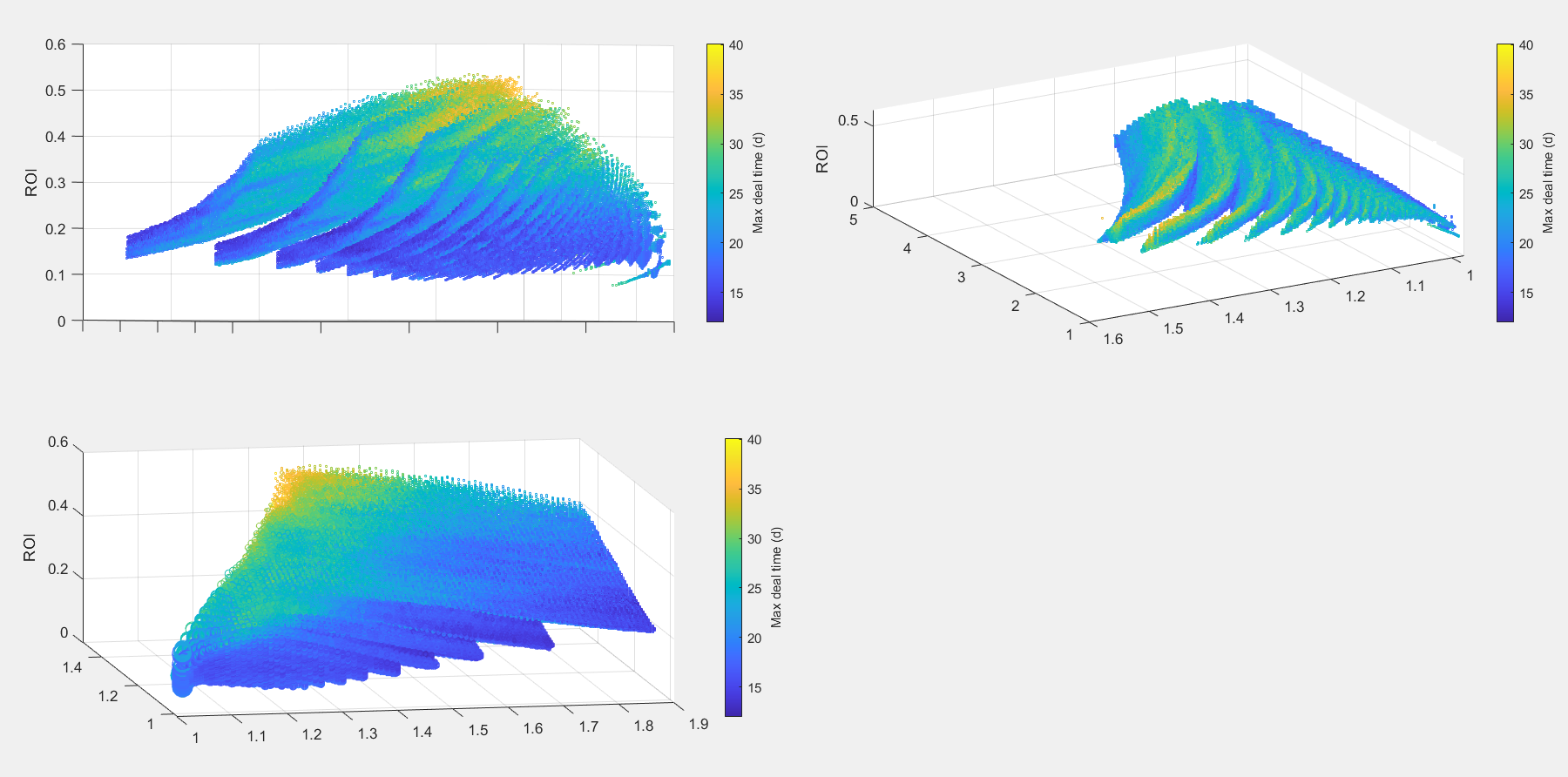 Hello everyone!
As some of you may already know, I made a coulpe of tools with these features in mind:
find all the possible combinations of 3Commas bot main parameters (SOS, OS, SS, MTSC) that results in having the user defined costrains (min-max bot capital alocation, min-max deviation % coverage, max % from last SO to TP..). So for example it can be used to find the BOTs that:

have the desired budget

have a minimum number of SO to DCA down better

stay not too far from the TP while buy SOs

the second and most important tool is the backtester. This one not only backtest a BOT configurations against a pair, but it can do it in batch! It can:

test custom configurations or

hundreds of configurations obtained by the first tool

thest them against as many pairs as you want

use 1 minute history candles data resolution with no limits in days/years in the past

the backtest will give you tables as the following with the statistics for each BOT config with avarages for all the pairs and the statistics of each pairs:
As you can well understand, such a powerful tool can be a gamechanger in finding the best configuration to maximise ROI, minimise deal times or be adapted from market to market. For these reasons it is closed source for now and request of data from it need a compensation both for the hard work and time I spend to develop it and for the "machine time" that is requested to do such calculations.
Anyone who want to make tests can contact me on Telegram (@robynasi) and need to fill the following request form:
https://www.dropbox.com/s/q23sza7zhcki27w/RN%20BackTest%20%26%20BOT%20configs%20request%20form.xlsx?dl=0
Moreover the software is just in it's first version. For the following versions I will implement some features like:
Scan for best TP %

Scan for best BO/SO ratio

Random scan backtest starting point (inside 1week or 1month) to check omogneity of the results

Scan TP increase with SO

and possibly others features... (or if you have suggestions/requests I could implement them)
For anything please send me a PM on telegram.
Thank you!
-- UPDATE 02/2022 --
Some new feathures and bug correction, also thanks to your precius comments:
added the negative profit of the last stuck deal that is summed to the total profit of the closed deals. It is also reflected in the final ROI.

changed how the results are saved during calculations improved overall speed.

added results plots

implemented the TP scan feature
Enjoy this post?

Buy Robynasi a rocket