Spending a Weekend in Whyalla
I'm going on a Road Trip to Whyalla on 6th, 7th & 8th of August.
I'll be spending the weekend with Leanne Winston Psychic Medium.
We've decided to have some fun with using our Psychic / Mediumship abilities, so we can offer people in regional areas of our beautiful state of South Australia the opportunity to have a Readings for guidance and to connect with loved ones who have passed into the other realms.
Since we've been doing a weekly LIVEstream for over a year now, we've discovered that we get along well together, work well together and would just love to continue that out into the country towns, [In Real Life] and meet those who watch our live online shows.
I'll be doing Readings using some of my new 'tools' and some of the older ones as well. The Lenormand cards, Curiosi-T card reading system and the Labyrinth Through Time charm reading kit. There will be Tea-Leaf Readings as part of the offerings as well ... with the availablity of a booklet to purchase too!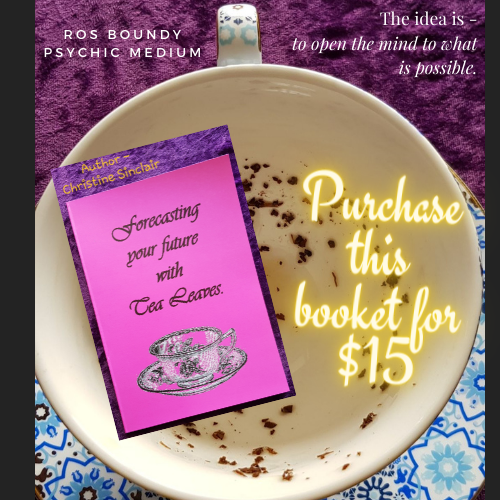 Enjoy this post?

Buy Ros Boundy a coffee