A game on a mug! 'Short Rest' is this week's release
Hello, everyone!
It's been two weeks since The Outcast was released, so it is time for your next reward!
So may I introduce to you Short Rest, a game on a mug!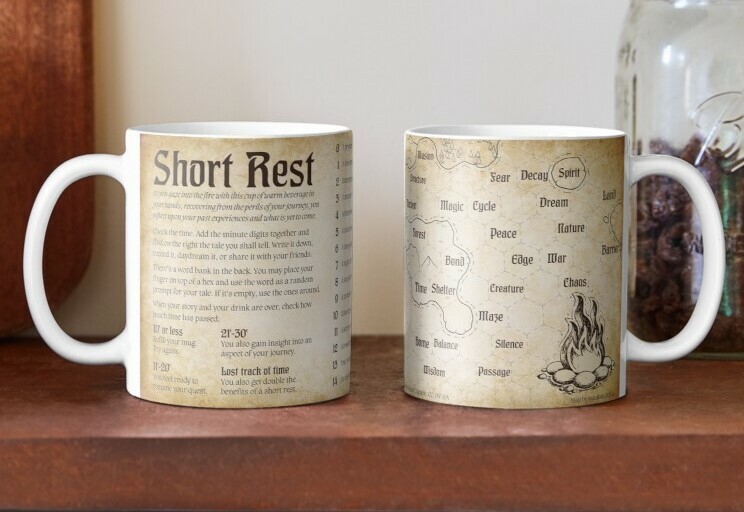 That's right. The idea behind this game is to provide a different experience for when your character stops to catch their breath for a while. It can be played as a plug-and-play add-on on your solo or group campaigns, or it can also be a standalone experience you enjoy by yourself while you sip your coffee, tea or other beverage of your preference.
You will notice that it is also an incentive for you, the player, to take a break and daydream a little. Maybe you're feeling a little stressed out or overwhelmed (who isn't these days) and need a little help to slow down and enjoy simple things, like a cup of coffee.
Well, unfortunately, I can't send you all a mug with the game, so what I did is provide the game in three different file sizes: the original one used to make the mug, and also I redesigned it to fit an A4 and a US letter page.
But if you want to have it as a mug, you can certainly buy it on Print On Demand! I offer you three options:
Black or white, 11oz or 15oz: the mockup is a little off on the website, but don't worry! I contacted the manufacturer and they assured me it's just a visualization bug and the real one is perfectly fine.

White 11oz: no difference from the previous one, it's just on Redbubble if you prefer shopping there.

White 11oz without background: if you don't dig the papyrus texture and prefer just the letters and drawings over a pure white background, this is your option!
Here's another look at the mug, and below, all the links for your rewards: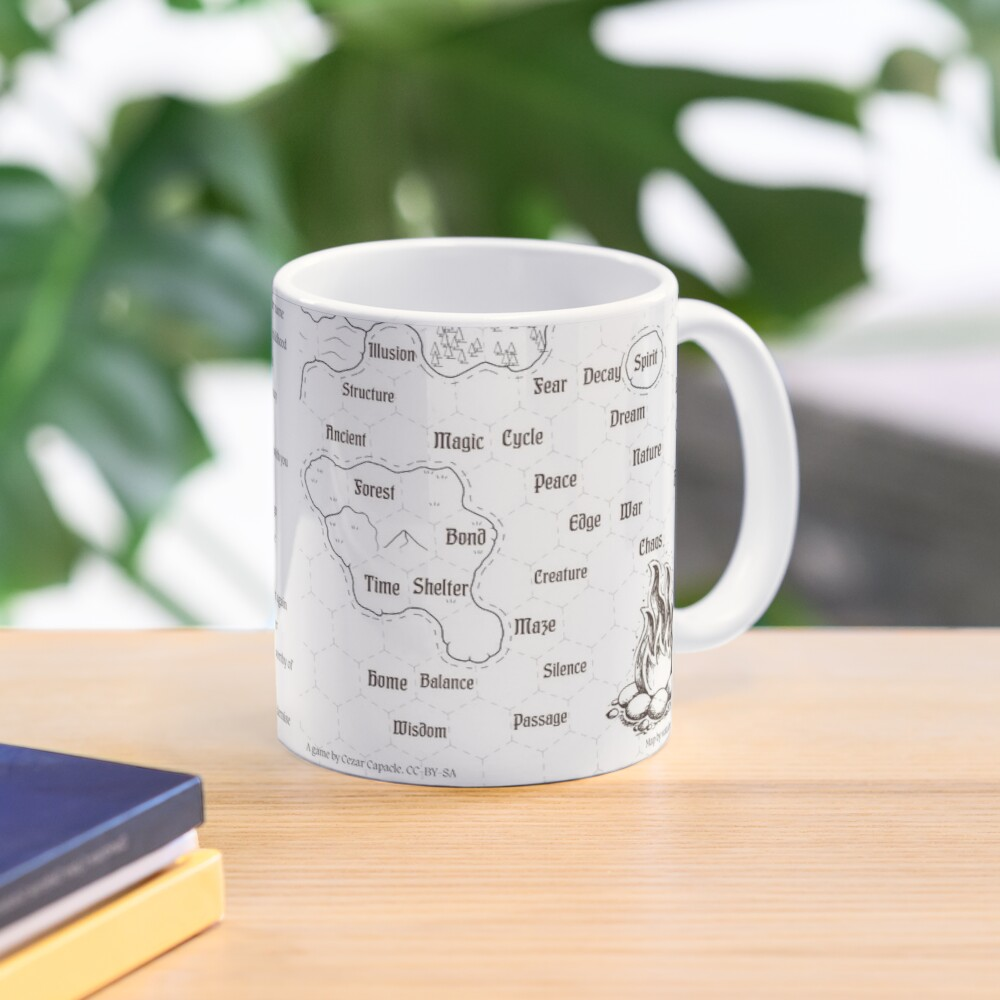 REWARDS
Level 1: the game in PDF format, three sizes: mug, A4 and US letter, ready to print and play
Level 2: as above, but with an extra page of provocative prompts to spark your imagination while playing
Level 4: as above, and access to the original files for the 3 formats so you can go nuts and make your own mug games.
As always, all rewards are linked above and are accesible only to members of that Level and above.
Thank you all and I hope you enjoy the game! Let me know in the comments what you think!
🎲🎲
-- Cezar
Enjoy this post?

Buy Cezar Capacle a coffee