I am taking the Leap of Faith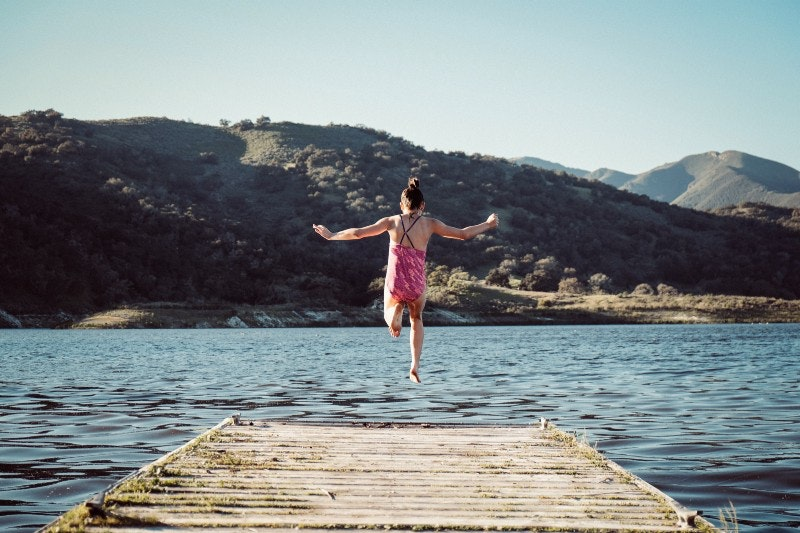 Photo by Erik Dungan on Unsplash
---
Two roads diverged in a wood, and I —

I took the one less traveled by,

And that has made all the difference. — Robert Frost
I am done sitting on my butt. I am done taking advice. I am done learning without actually putting it to use. I am done being scared.
I am done saying, "I want to be a writer."
Now I want to say, and that too with proof, that "I am a writer."
I am taking the leap.
I have wanted to become a writer since 2014.
What was stopping me?
Well…
getting graduation out of the way

unexpected life events

not knowing where to start

depression and confused reproductive system

fear of failure

fear of judgement

fear of disappointing my mother and loved ones

fear of not knowing enough

distracting myself with things that give me instant gratification

being influenced to think I need to follow trends, and click-bait others

the constant thoughts of "who am I to say this?" and "you know nothing, Jon Snow."

crappy first drafts! (Why can't I just get it right on the first try?)

the general thought that the creative journey is unstable and uncertain than the typical, usual journey (spoiler alert- that's not the case anymore)

the "starving artist" tag

waiting for the "right time"
But now I realise that no matter which road I take, all of the above obstacles would still exist. They'll be a part of my life every day. There is no use in stressing over these. I just need to get started. The car won't move forward until I turn the key, put it in gear, and push the accelerator. We will never know what we are are capable of or what we can achieve until we give it a try.
I am scared. I am nervous. But still I'll do this. I will not let any of my fears stop me anymore. I will do it because, back in the summer of 2014, I had this marvellous, euphoric vision that gave me the dream of becoming a writer. I have been sitting with that dream for too long. I got myself all wrapped up in theory. It's time I get to work.
So…
Hello to the humans of Buy Me A Coffee!
My name is Rubina, and I hope we become friends.
See you around! 😁

For more life, writing, coffee, books and movies related fun, you can also find me on Substack, Instagram and Goodreads.
Enjoy this post?

Buy Rubina Gauri Gomes a coffee