Rude Awakening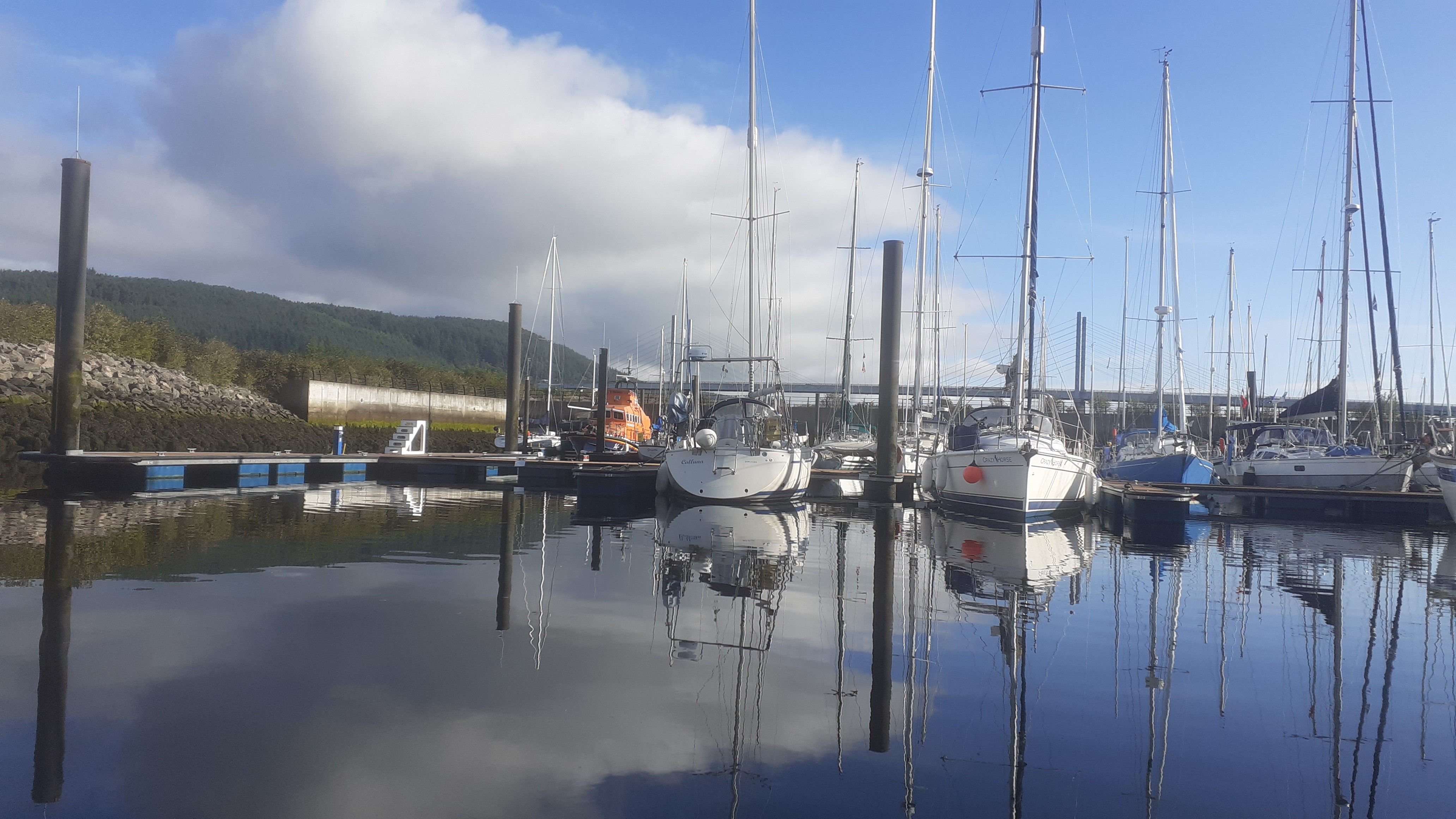 The Admiral Day is a dredger which has been working on the harbour at Inverness. My thoughts of having a lie-in on a Sunday vanished at 0600 when I was woken by the noise of the machinery and the shouts of the dredging crew who had decided now was the time to work on the river bed adjacent to the marina entrance. I am glad though as this morning has started with sunshine and not a breath of wind. Temperature inside the boat was 17.5 degrees centigrade by 0730.
I took a couple of photos, one of the view from my window and the other of the aft cabin which is looking more like the inside of a spacecraft! My plan today is to get more insulation up in the forward area of the boat, do a bit more painting and reinstall the engine electrics as I really want to try and start the engine soon.
Tomorrow I plan to fit a couple of 'beams' to the cabin so that I can get the deckhead cladding started. I also need to drill a couple of holes in the deck for cable access, redesign the mountings for the small solar panels and attach the stern guard wires.
Oh, almost forgot, I also need to reposition the top bracket of the Hydrovane.
Looks like a busy couple of days!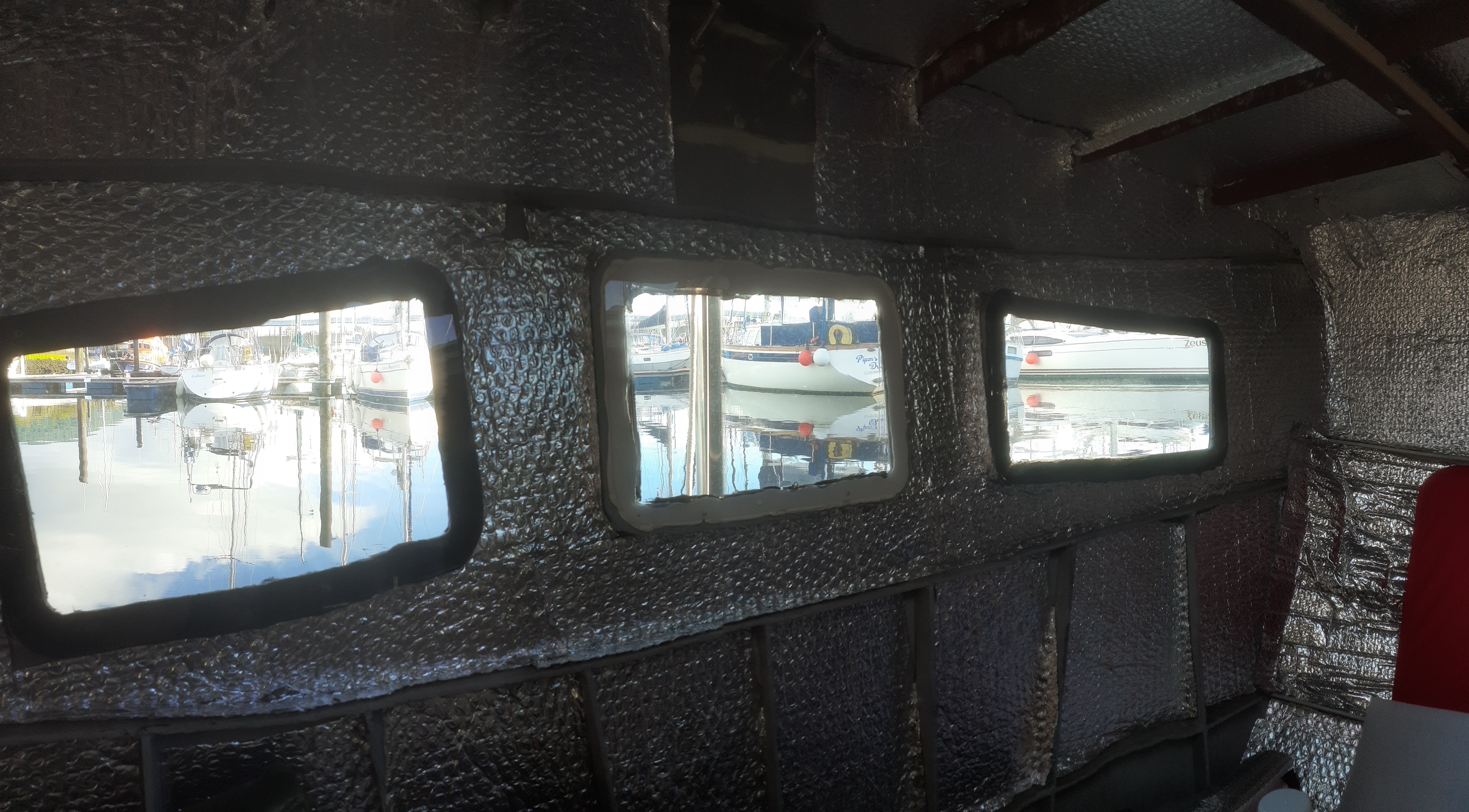 Enjoy this post?

Buy Sailing Octopot a coffee