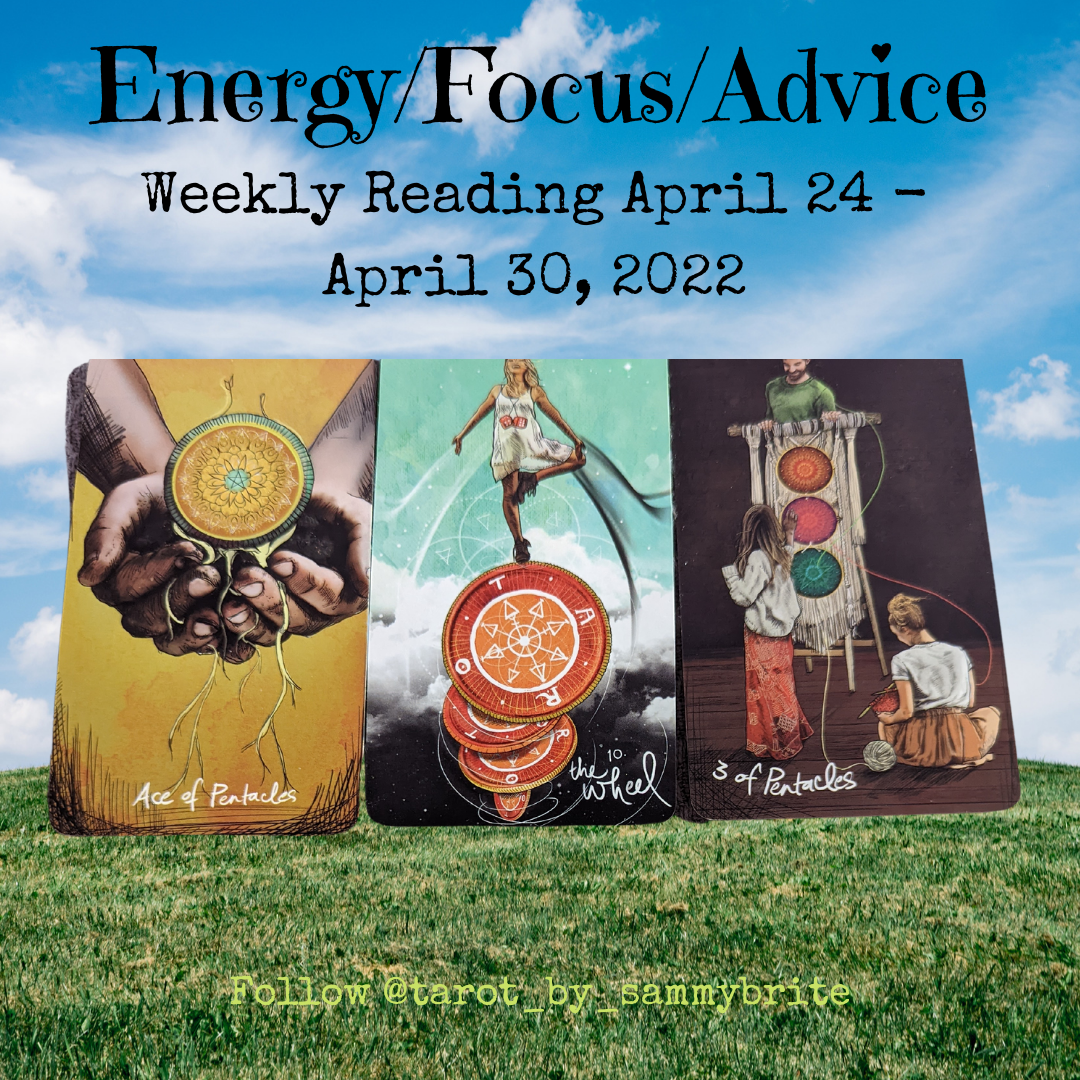 Hello everyone and welcome to the weekly reading! This week we're using The Light Seer's Tarot by Chris-Anne and we're doing an energy/focus/advice spread for the week ahead! Please note, this is a general reading and may not apply to everyone reading this. This reading is for entertainment purposes only! Let's dive into this week's reading!
The link is an affiliate link. I may receive a small commission if you buy these cards at no additional cost to you!
---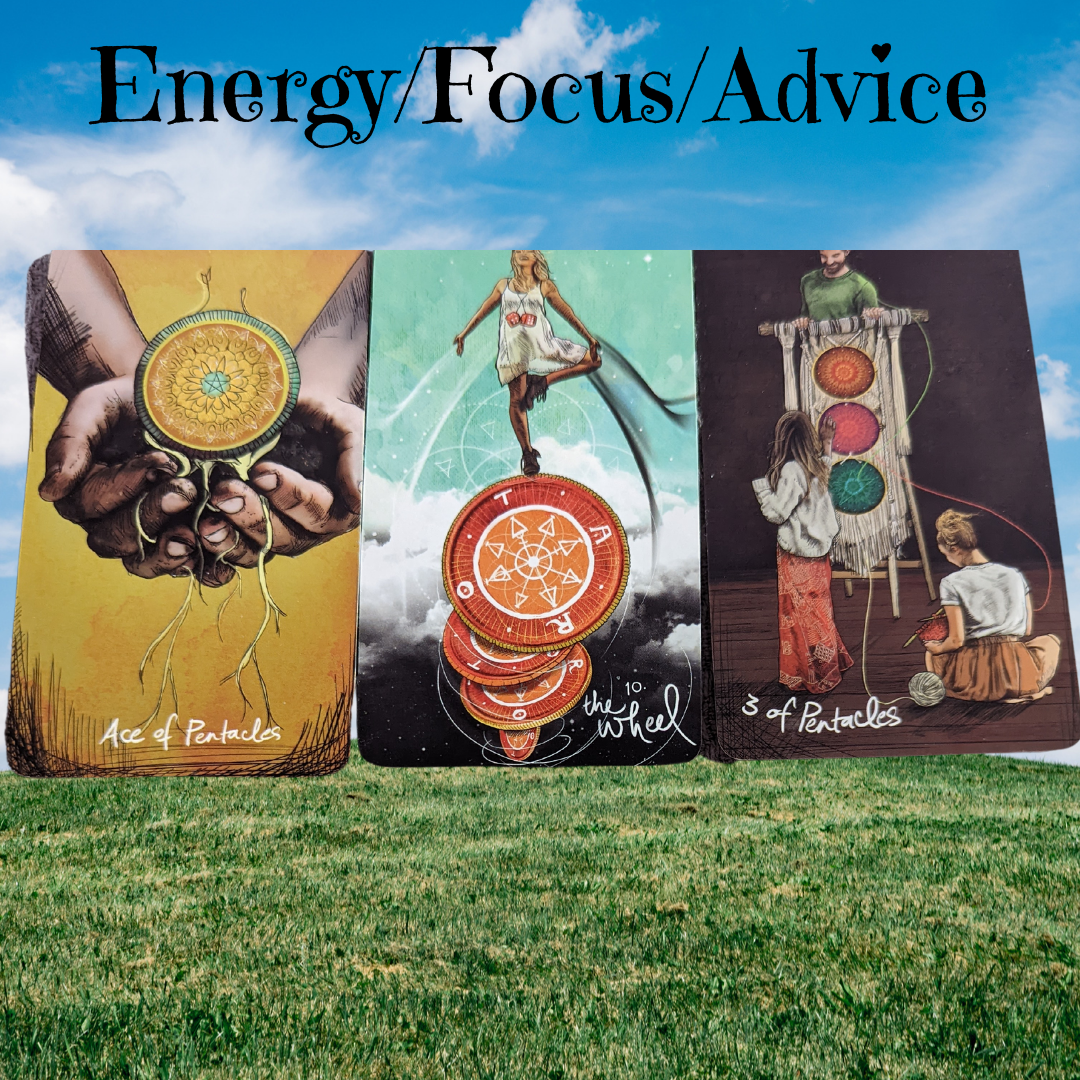 ENERGY: Ace of Pentacles -- we're feeling pretty abundant. Does anyone else love when Aces appear in a new weekly reading? This card signals fresh starts and new opportunities will be presented to you this week. It's time to plant the seed and then water it. There's a possibility that a gift may be offered to you. It could be monetary or a physical tangible gift. Maybe a manifestation comes to fruition as well. Prayers are answered. You're a miracle! Enjoy life this week, really take in where you're at and know things won't be like this forever.
FOCUS: Wheel of Fortune -- You're on an upswing. Enjoy this upness. Eventually things do come down but don't worry about how or when it'll come down. Enjoy every moment in your life. Be present. Put away the Instagram or YouTube and unplug. Go outside. Spend time with people you care about. Really be in awe and wonder of life. It truly is beautiful.
ADVICE: Three of Pentacles -- Be sure to be open to hearing others stories and victories and being supportive of those going through a rough time. Let them know you're there for them. We're all in this together and you couldn't have gotten to where you are today, this week, this month, this year without your group of people.
Acknowledge the people in your life. They have helped you to a point. You did this with their love and support. Without the love and support of others, we couldn't accomplish big and little things.
Maybe some of you are trying to manifest people to help you. Help is on the way! Maybe you just need a bit of encouragement. Keep going. Keep doing you. You've got this! Blessings are coming your way through other people.
You're getting a lift up. It may not seem like it right now, but you are. You are leveling up!
---
And that concludes your reading for this week. If this reading helped, can you please share with one friend? It helps me beat Facebook and Instagram algorithms.
If this reading resonated, please consider tipping me at my Venmo https://venmo.com/sammybrite or my PayPal https://PayPal.me/tarotbytate or click below 👇 and donate a pizza 🍕! All tips and donations are greatly appreciated but never expected!
Thank you so much for being here! I hope you all have a terrific week! Sending love 💕 and gratitude 🙏 towards your way!