Laidle Github Page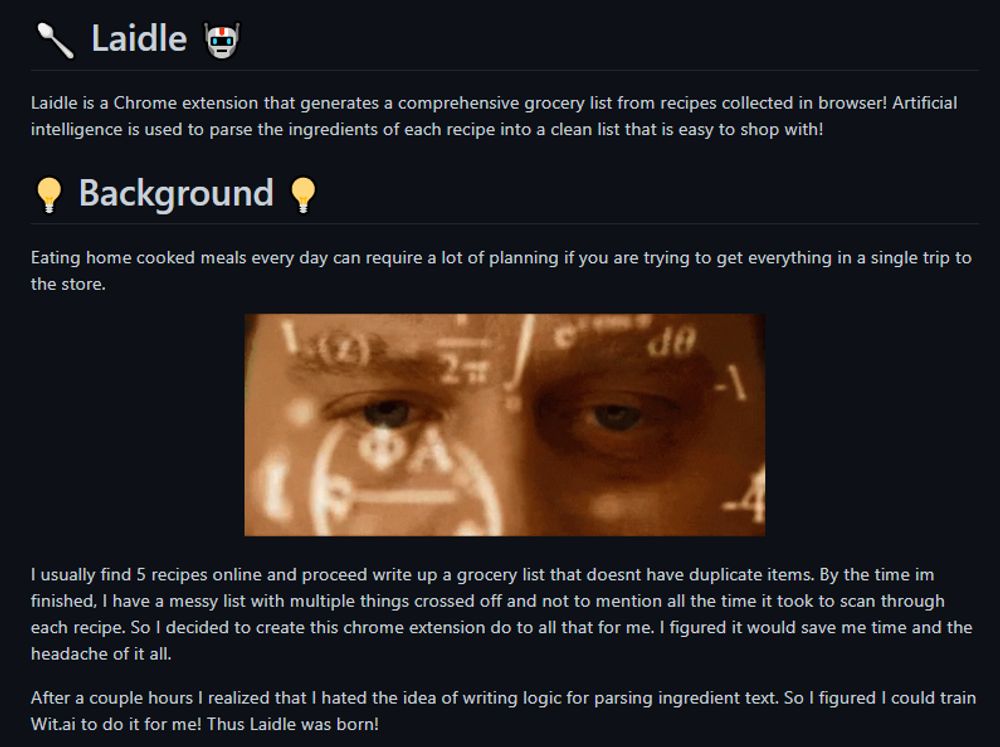 The git repository is currently private. I'm not sure if I'll open it up quite yet but here is a summary of the project.
Summary:
Laidle is a Chrome extension that generates a comprehensive grocery list from recipes collected in browser! Artificial intelligence is used to parse the ingredients of each recipe into a clean list that is easy to shop with!
Background:
I usually find 5 recipes online and proceed write up a grocery list that doesnt have duplicate items. By the time im finished, I have a messy list with multiple things crossed off and not to mention all the time it took to scan through each recipe.
So I decided to create this chrome extension do to all that for me. I figured it would save me time and the headache of it all. After a couple hours I realized that I hated the idea of writing logic for parsing ingredient text.
So I figured I could train Wit.ai to do it for me! Thus Laidle was born!

Enjoy this post?

Buy Samuel Glenn a coffee