Miss World Philippines 2022 Review
Let's jump right to it.
This year, 6 of our crown favorites for the 4 titles under Miss World Philippines all ended up in the winner's circle. Gwendolyne Fourniol who we earmarked for the Miss World Philippines title ended up winning it, while Ingrid Santamaria one of our pegged Reina Hispano-Americana Filipinas snatched that title. After that it was a topsy turvy mess of which title went to whom — Miss Supranational Philippines Alison Black from Las Piñas City, Miss Eco Philippines Ashley Subijano Montenegro from Makati City, and Miss Eco Teen Philippines Beatriz McLelland from Aklan with runners up Miss Tourism Justine Felizarta and Miss Charity Cassandra Bermeo Chan.

Now, before we continue with this post, we want to mention that we are happy for the winners, but not so much with how they are positioned into pageants that seem to be ill-fitting for them. We only want that a higher chance of winning internationally was considered by the judges and organizers and not just placing them randomly. This is where the Binibining Pilipinas pageant is good at, matching the best girl for each international pageant - something that MWPh still needs to master.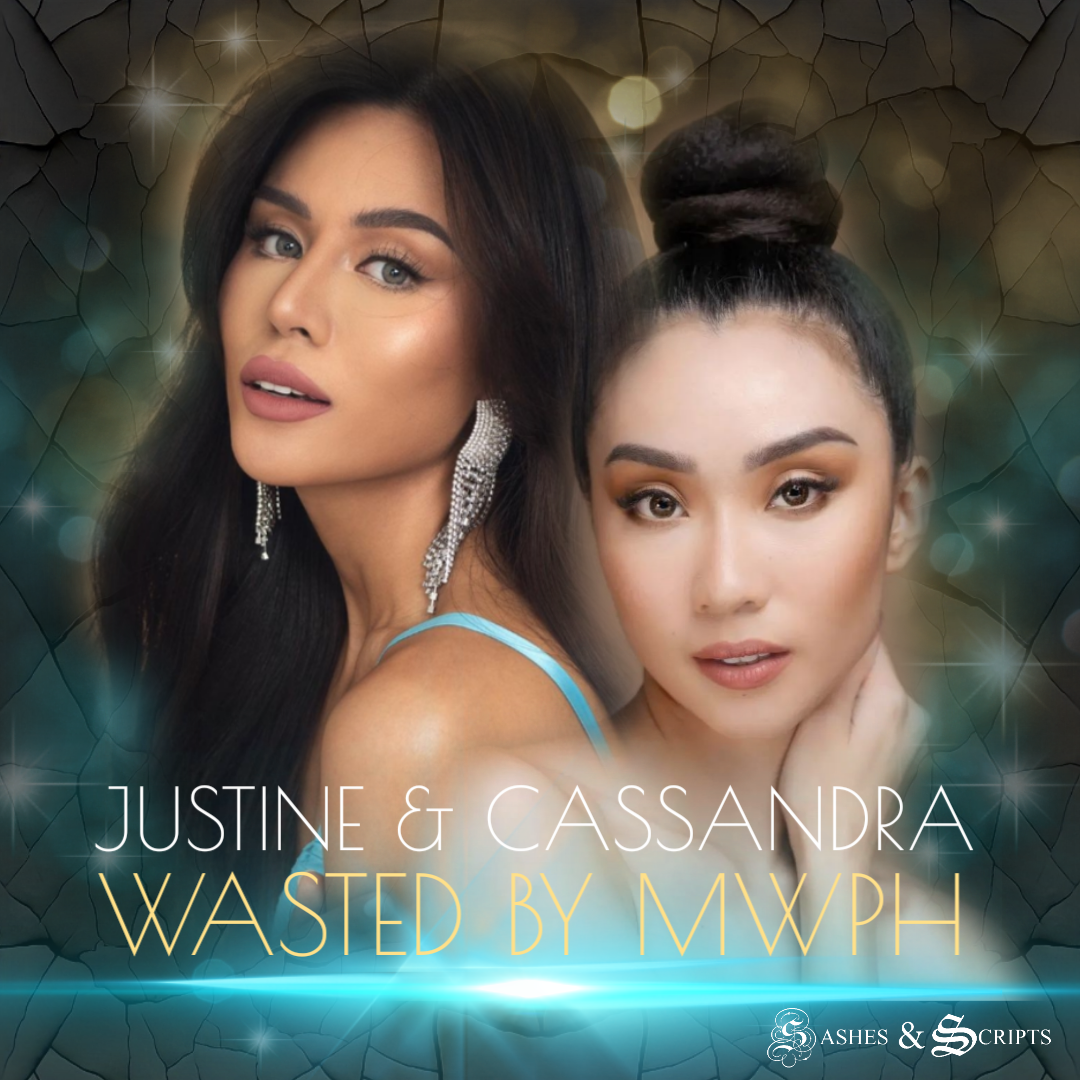 CASSANDRA CHAN & JUSTINE FELIZARTA - WASTED AS RUNNERS UP
Let's talk first on the runners up Cassandra and Justine. We felt that they were placed undeservedly low after having better on-stage performances to some of the crowned queens. The two ladies would have been great reps internationally being polished enough to compete at a worldwide scale.
Cassandra winning the talent round was a given but was surprised to see Justine Felizarta not winning any of the fasstracks. We are only speculating that the only reasons that the judging panel might not preferred these two for any of the titles is the two being crossovers from other pageant systems? We don't know and we are honestly perplexed as to reasons why.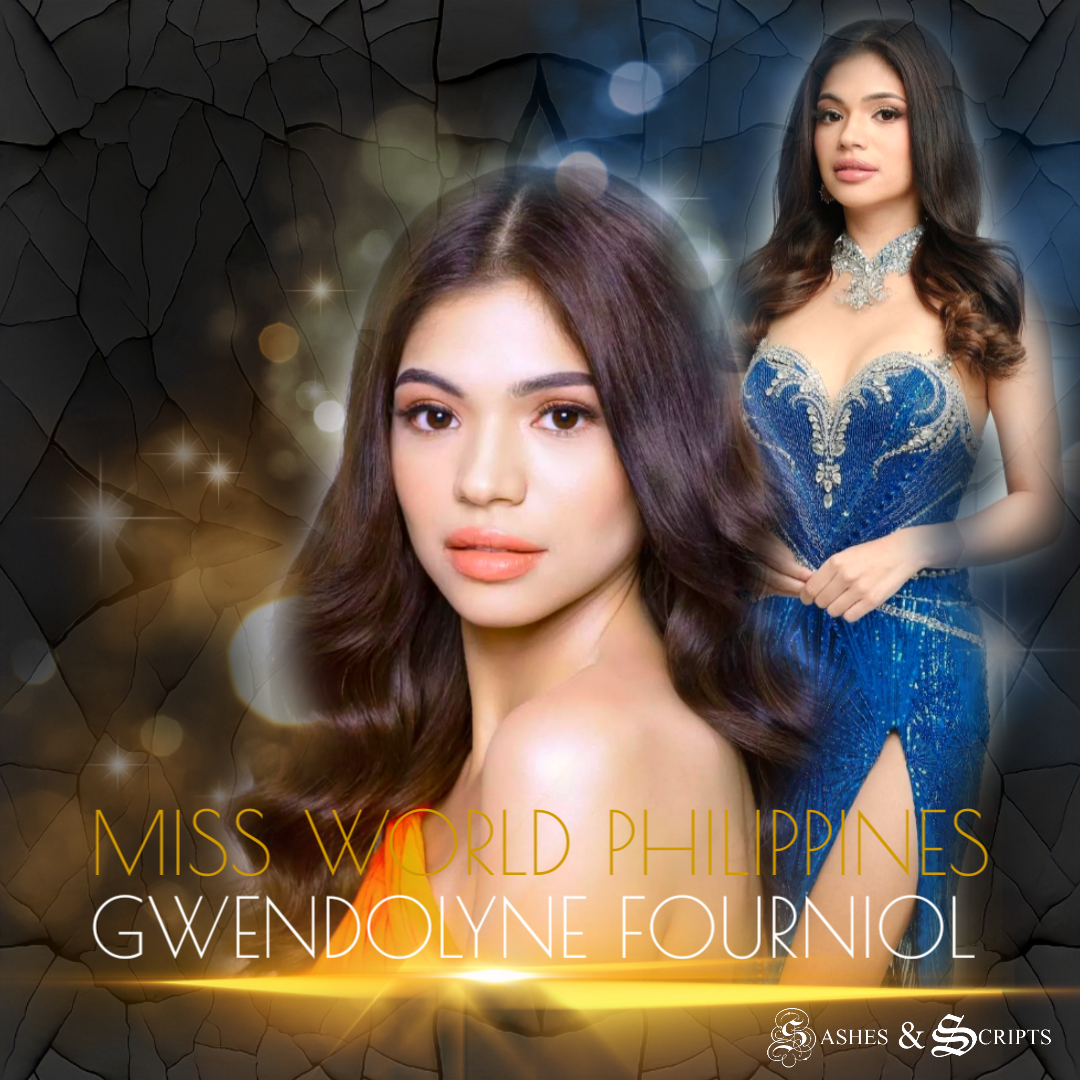 GWENDOLYNE FOURNIOL - MISS WORLD PHILIPPINES 2022
Gwen was named Miss World Philippines in a show that lasted to the wee hours of June 6th. But some fan quarters aren't happy with the overall set of winners. We get that but we saw a potential winner in her way before the finals. Here's how we see her victory play out in MWPh this year. Gwen can sing so the talent fasttrack is taken cared of, she won Beach Body and Best in Long Gown which means she has the physical goods and carries herself well, she interviews well and speaks from the heart... So overall she is one of the most well rounded lady in the competition.
As for what makes her a Miss World prototype - she's quite young, soft spoken but with conviction, and well-mannered & well educated - qualities that pageant owner Julia Morley seems to prefer for her winners.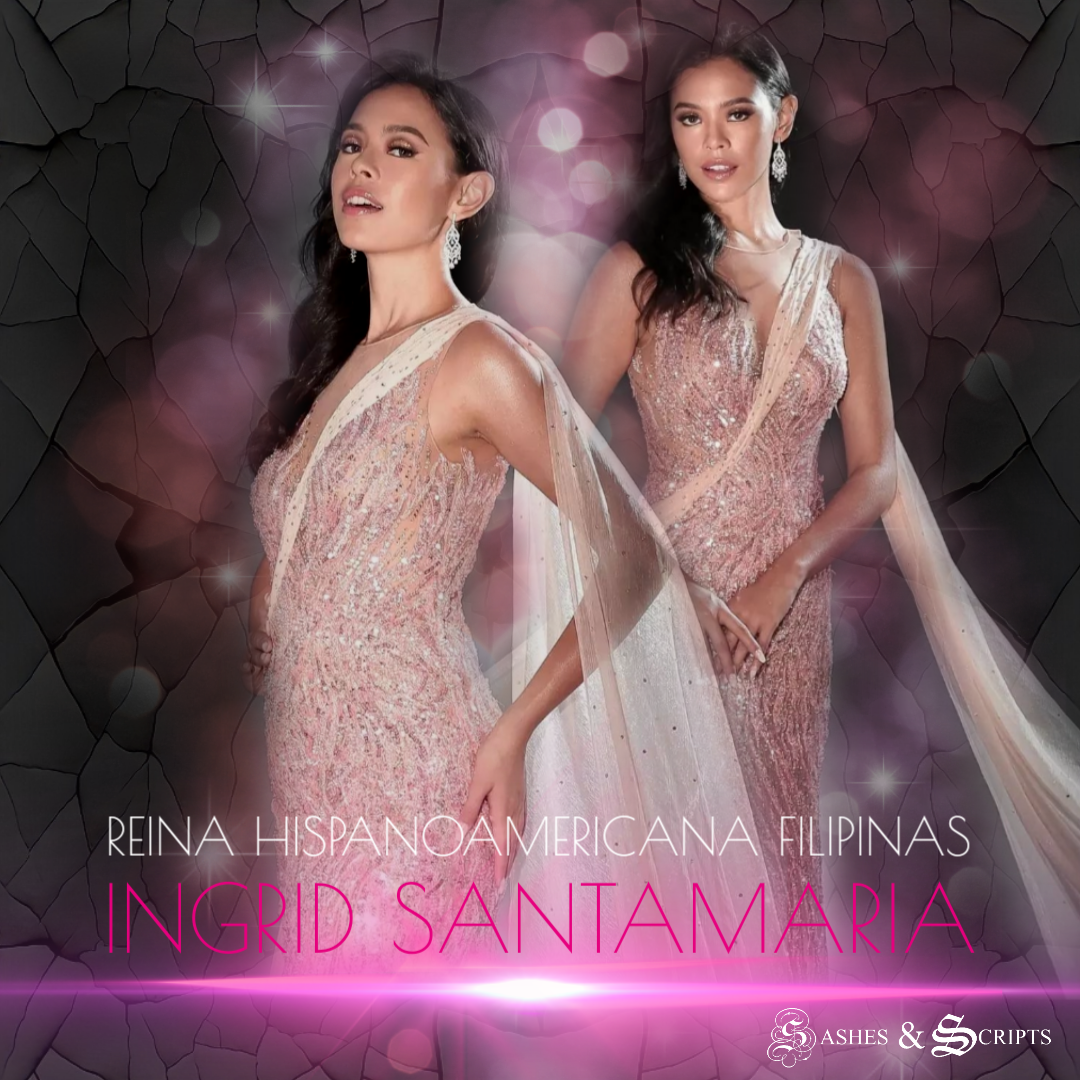 RHA - FILIPINAS, INGRID SANTAMARIA
We are sure glad that she won this title because we feel she is perfect for it. She has that sultry vibes that could go toe-to-toe, shoulder-to-shoulder with Latinas for the Reina Hispano-Americana title. Those dusky siren vibes would definitely be an asset and who know she might bring back the RHA title to the Philippines the second time around.
Being a pageant veteran we expect that the experience she had would help internationally. As a matter of fact there was a moment during the Miss World Philippines finals that we almost thought she'd win the MWPH or Supra titles. Which only goes to show that she is a force to be reckoned with later in Bolivia.
ASHLEY SUBIJANO MONTENEGRO - MISS ECO PHILIPPINES 2022
With all honesty, this is a bittersweet victory for us. We feel that Ashley was given a crown that doesn't fit well with her. Her presentation was more refined that most other crowned winners and quite polished, and her moves in that Rau Uson gown made us think she was bound for the Supranational title. But alas that wasn't the case.
We feel she's wasted on Miss Eco International as a back-to-back win is almost impossible to pull off. But then a title is still a title and we still wish her luck in the international pageant.
ALISON BLACK - MISS SUPRANATIONAL PHILIPPINES
Having placed in around 4 fasttracks almost guaranteed her a crown. But we feel that she is still comparatively raw for a pageant that is just weeks away from starting. Honestly, we feel that someone with a more polished pasarela and better presentation skills would have been better for a short prep much like Samantha Bernardo in Miss Grand International 2020. At least based on what we saw during the MWPh finals, Alison still needs more fine tuning in the presentation aspect of the pageant. She has to hit the ground running, like a month ago for Miss Supranational.
But now that she is crowned we are keeping our fingers crossed and hopeful for her in Poland. There is much work to be done. This is the same scenario as in BBP last year where we were skeptical on the wins of two ladies but through training they both represented the Philippines well in their international stints. This is the same we hope for Alison.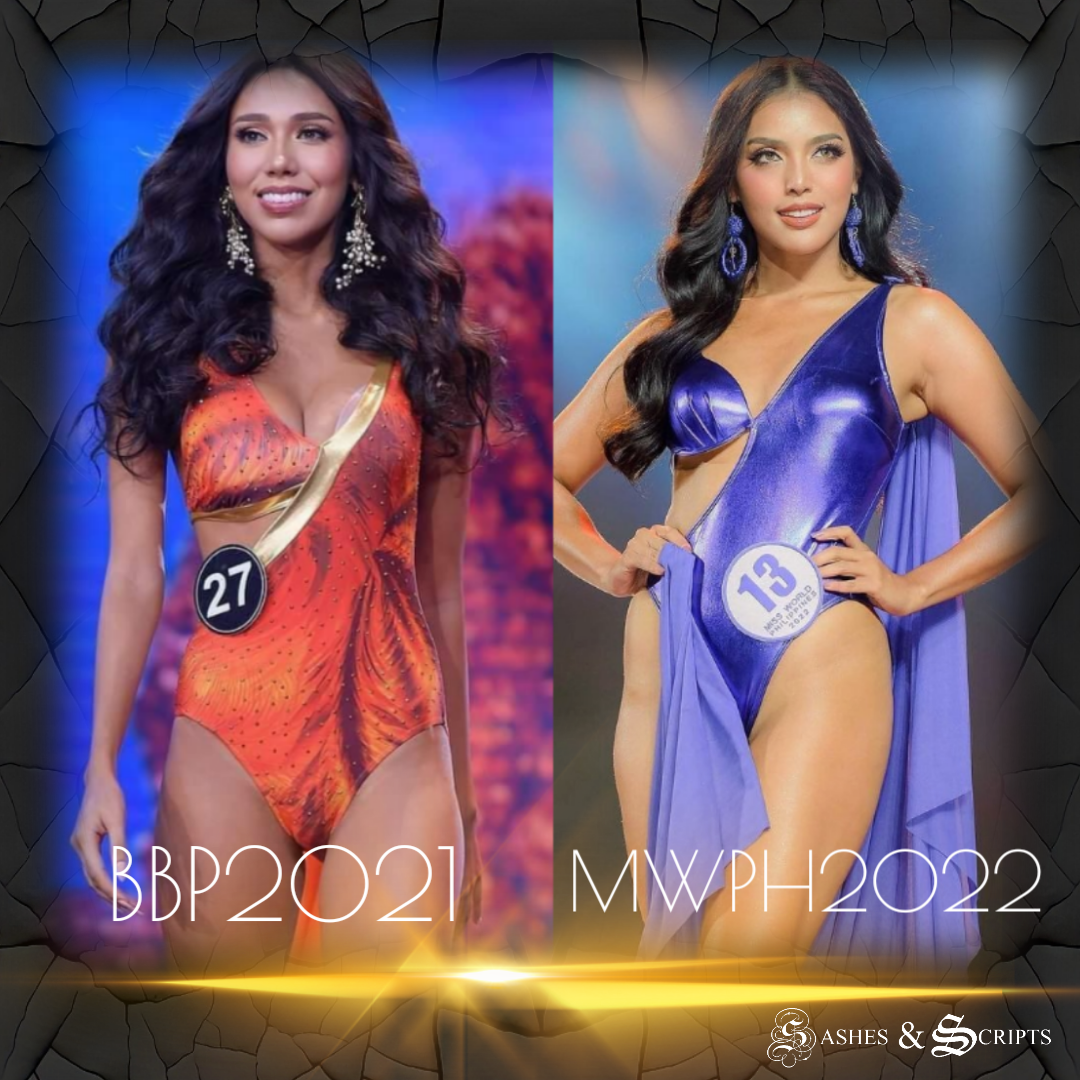 MESSY MWPh PRODUCTION
Here are several things that we also noticed that should be better refined by the pageant in its future editions:
Their swimsuits looked like a copycat of one of Domz Ramos swimsuit designs for Binibining Pilipinas 2021 finals, down to the type of cut and to the cape. The organizers should have at least been careful with this as it will be something that will be taken against them.

The opening dresses fit awful on most of the ladies. You can see bunching of excess fabric under the bust or near the armholes indicating that the dart placement is wrongly placed.

Terrible camera panning and transitions between lenses. It was like the finals night wasn't planned properly or wasn't rehearsed well. The whole production looked like there wasn't enough time to rehearse.

Teleprompter doesn't seem to be updated or scripts are with errors. Imagine a host telling the audience about the two other hosts in the backstage area where they're just beside her. There were too many dead air moments where the hosts were left to talk themselves without a script, those weren't necessary for the live telecast.
Overall, we think that the messy pageant is a continuation of last year's even messier edition with bullying scandals and all. We think that the MWPh's topsy turvy assignment of titles is due to a simple reason - perhaps Miss World Philippines doesn't like crossovers winning the main titles even if they are deserving. And if that is the true reason for the messy results, then that is truly a waste.
Enjoy this post?

Buy SashesAndScripts a cup of tea