Sachtler Ace XL Fluid Head & Flowtech 75 MS Carbon Fiber Tripod - Quick Look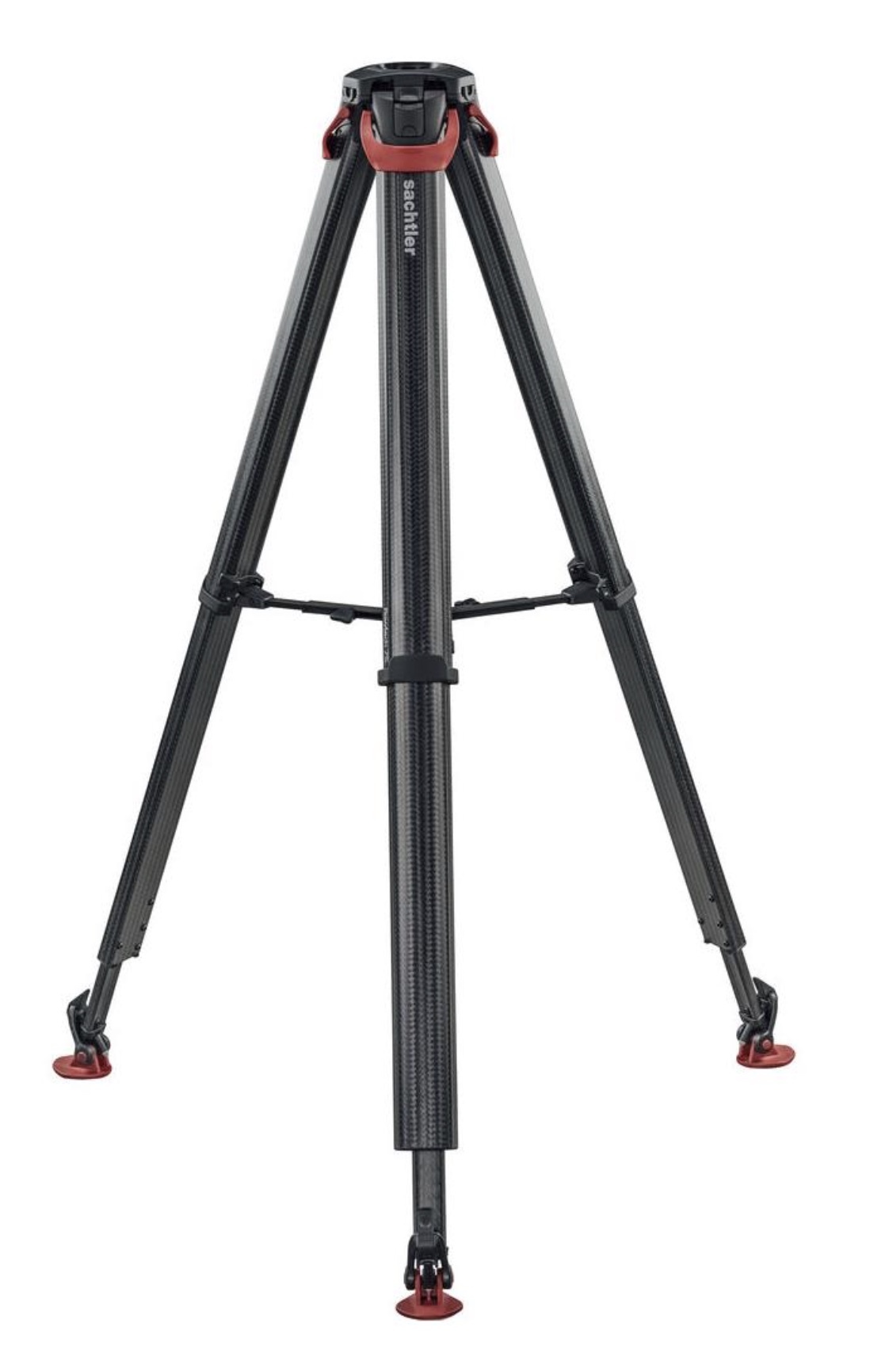 (And you thought photography tripods were expensive!)
Years ago, when I first started doing video, I jumped in with both feet. I had a good client who liked my stills work and who assumed I could do great video. So he gave me a big budget and I stocked up on all the cool stuff. (This was before hybrid cameras) In addition to the mics, cine-cameras, lenses, grip, etc. I bought a Matthews tripod and fluid head that set me back more than $20,000 in 2005 money!
Like I said - you thought photography tripods were expensive!
I've been lucky enough to get hired for two documentaries that will commence principal photography in January of 2022. The producer gave me a budget (not as big as the first guy) and said for every $1000 I could come in under budget, I could have a $500 bonus. So you can bet I decided that I didn't want to waste money under those circumstances and that meant no big, expensive, sexy Matthews tripod and head.
I still needed something good. And it needed to be specifically designed for video production.
If you're unfamiliar with video production I need to mention here that a very good fluid head is key to getting smooth pans and tilts, which are the bread and butter of most video capture. You have to move the camera when you're shooting video. One of my first teachers used to say "They call it MOTION pictures for a reason, Scott!" I realized that the wrong head would mean a failure no matter what other gear I selected.
So I started testing and researching fluid heads and sticks made just for video work. One brand kept coming onto my radar. Sachtler.
Sachtler is a very respected manufacturer of film and video camera support products. The company was founded in 1958.
Wendelin Sachtler was a cinematographer, actor and inventor, living in South-Germany. In 1958 he designed the first tripod head. This so-called gyroscopic head provided not only pans and tilt motion, but also added gyroscopic damping to smooth out camera moves. The new tripod head proved so popular with fellow camera operators that it led to the foundation of a new company, Sachtler, to meet demand. He worked out of a small workshop in Munich-Schwabing, Germany. The company now has more than 150 employees with factories in several countries.
My goal was to find a set of sticks and fluid head for under $3k but yet hopefully made by a company like Sachtler. This is no easy task in the video world. But I knew it was possible. After a month of research, and yes some trial and error (heavy on the error,) I found several sets I like. Unfortunately, most were $5k and up. Then I came upon the Sachtler Ace XL Fluid Head (https://bhpho.to/3yK96Fz) and Flowtech 75 MS Carbon Fiber Tripod. (https://bhpho.to/3DNU1GL)
I'll start by discussing the head...
The Ace is one of the least expensive fluid heads that Sachtler makes, but it's relatively low price shouldn't fool you. It's actually very full featured.
I should point out here that overloading a fluid head is a very bad idea. You can get away with it in stills photography but not when shooting video. My rule of thumb is to buy a head that is rated to carry twice as much weight as I'll ever need to mount.
The Ace is rated for up to 17.6 lbs. But that's not the end of the story. When it comes to fluid heads, you also don't want one that is designed for a much larger load than you need. The Ace is rated for camera/lens combos as light as 4.4 pounds. That is close to perfect for me so I knew that specs wise, this head would do the job.
Beyond the specs, you want a fluid head that is easy to balance. Much like working with a long lens on a gimbal, proper balance is a big deal when using a fluid head. So finding a head that is easy to balance was high on my list. This one is super easy to balance.
Next I wanted something that had a super smooth counterbalance for panning and tilting. Using the lowest counterbalance setting of "1" was just right for some of the rigs I was mounting and "2" was just right for the rest. I'm not as practiced as I should be with my camera moves and having a good tool to smooth out my shaky hands is brilliant. Having this perfect balance and just enough drag/tension when you pan or tilt can take the most unsteady hands and turn them into silky smooth instruments.
Here are the full specs on the Ace:
17.6 lb Capacity Fluid Drag Head

4.1" Sliding Plate Range

8-Step Counterbalance

3-Step + 0 Pan/Tilt Drag

75mm Bowl Diameter

+90° to -75° Tilt Range

Your needs may be different than mine, but after conferring with my producer, and looking at a sample shot list, I decided that the Ace ticked off all the right boxes, and then some.
I'll get to generalized thoughts on this head and the sticks after I tell you about the sticks.
For my sticks, I picked the Sachtler Flowtech 75 MS Carbon Fiber Tripod.
Here are the basic specs for the sticks:
75mm Ball

Two-Stage, Three-Section Standard Legs

Supports up to 44 Pounds

Height Range Approximately 24 to 61"

Carbon Fiber Construction

Dual Spiked Feet, Removable Rubber Feet

Removable Mid-Level Spreader

Independent Leg Movement and Adjustment

Magnetic Transport Lock

A couple of things really stood out for me. Number one is the weight. At just a bit more than six pounds, this set of sticks was one of the lightest I could find. And believe me that's a very important feature for an old guy like me. The carbon fiber is top-notch and the tripod is more than sturdy enough, again - provided it's not overloaded.
I like the 75mm ball. The 100mm ball is more suitable to larger cameras. The tripod has a nice height range of 24" to 61" - I would have preferred it go a little taller but that is a compromise I had to make to stay within my self-imposed $3000 budget.
I also wanted a removable spreader. The leg spreaders aren't something most stills photographers will have seen but they add a ton of stability to the tripod. And in the case of the spreader that comes with the Flowtech, the spreader is super easy to remove and re-attach should it be in the way.
The most remarkable thing about the Flowtech is the single latch needed to deploy the legs. The single clamping lever lock design at the top of the leg, near the 75mm bowl allows you to loosen all three leg sections from a single location, saving you time while reducing the wear and tear on your body as you don't have to bend down to loosen a leg lock at the bottom to lower or raise the legs. I've never seen anything like it and it takes less than five seconds to fully deploy the tripod - probably can be done in three seconds. (Try THAT with your tripod.) Each leg extends or retracts independently from the other two, and when it is detached from the spreader each leg can pivot without affecting the other legs.
Tear down is equally easy. When closing the legs, there is room for the mid-level spreader to be folded up while remaining attached. The legs feature a magnetic locking system strong enough to hold them together during transport, but allows you to easily release the legs when you want to set them up.

I saw this tripod debut at NAB several years ago. At the time the MSRP was almost double the current street price so I had kind of put it out of my mind, thinking that for that kind of money I'd just rent a tripod and head. But now that the price is lower, it is very attractive.
I should note here that usually I don't buy video gear for projects. Typically, I rent it and that budget is covered by the production. But in this case I am working on two shows for broadcast that will involve approximately 200 shooting days spread out over 20 months. Rental is simply not practical in those circumstances so I just decided to buy what I need.
OVERALL THOUGHTS
I wanted something that was easy to carry. The unique flat design of the legs on the Flowtech delivers the easiest to carry tripod I've ever seen. I also wanted something very light weight but very sturdy. This tripod and head come in at about 12 pounds. That's lighter than my last set of sticks (minus the head.)
I cannot stress this enough. I have never seen a tripod that is this super fast and easy to deploy. No bothersome twist locks or even flip locks. This is crucial to me as a person making wildlife videos. If I have to mess around getting set up, the moment I was looking for can be gone in an instant. The ability to set up in three seconds, mount a camera shoot instantly is alone reason enough for me to love this tripod.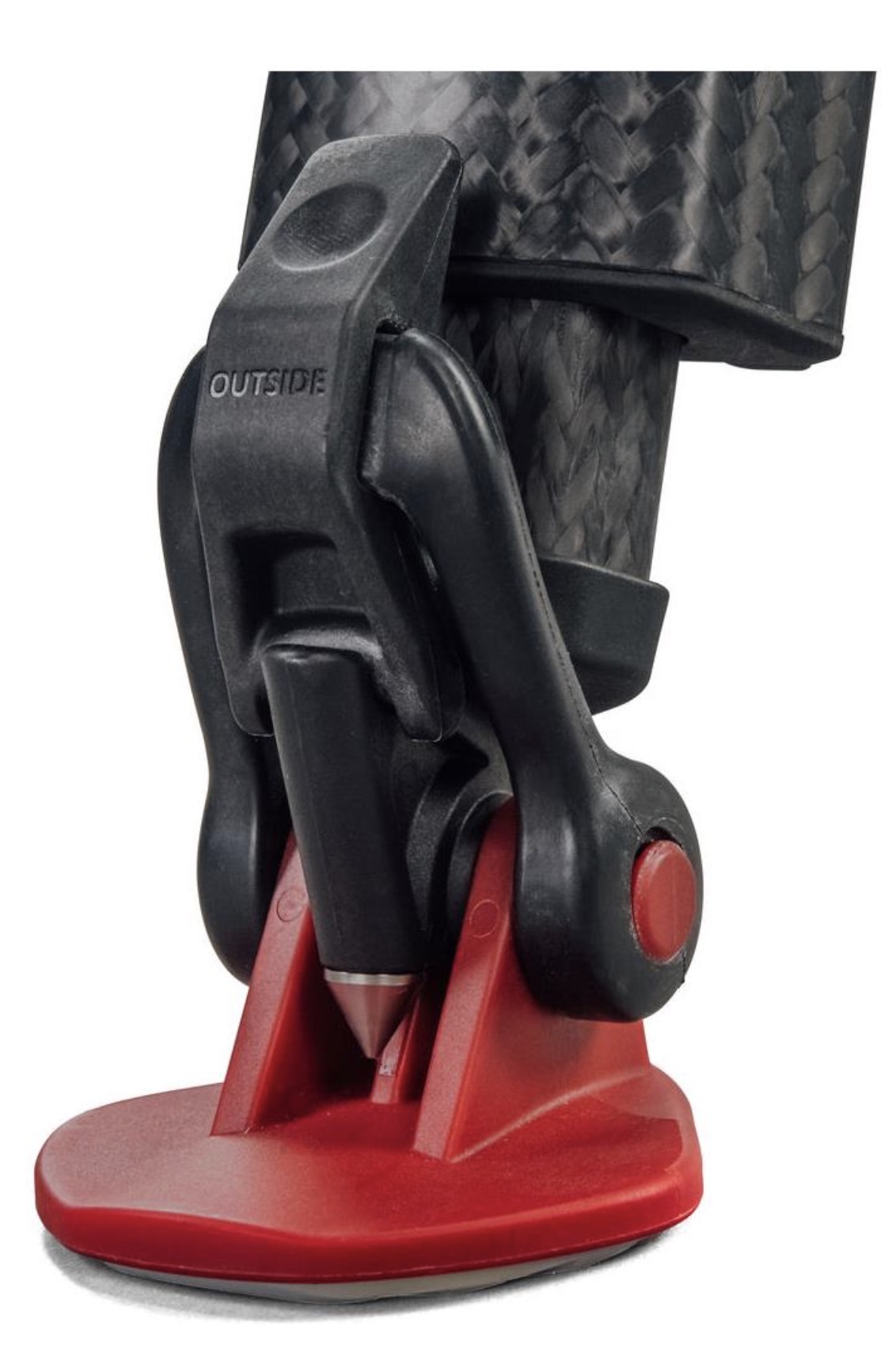 CONCLUSION
My quest for a sub $3000 tripod and head has been fulfilled. For about $2400 (including tax) I got both the sticks and the fluid head and both perform like a unit costing twice as much.
ONLY BIG CAVEAT - DO NOT OVERLOAD. PERIOD! If you're paying attention, you'll note I have mentioned this several times in this post. DO NOT OVERLOAD! The design that allows the tripod to deploy quickly and easily also makes it unstable when you overload it so be careful. Pay attention to all the specs. Pay CAREFUL attention to the specs. For instance, the sticks are rated for 44 pounds. Remember that the head takes up just over six of those pounds. That leaves 38 pounds. Now cut that in half and you have 19 pounds left to work with (in order to be within my margin of safety.) By the time you add a fully rigged camera, lens, field recorder, monitor, filters, matte box, etc., just make sure you're within spec and you will most likely feel the same way I do. It's an amazing deal for the money and will allow very smooth, well-balanced, camera moves right out of the box.
The sticks and head arrived in a nice carry bag. The unit has a three-year warranty and the Sachtler name is one you can rely on.
Highly recommended.
Enjoy this post?

Buy scottbourne a diet coke!