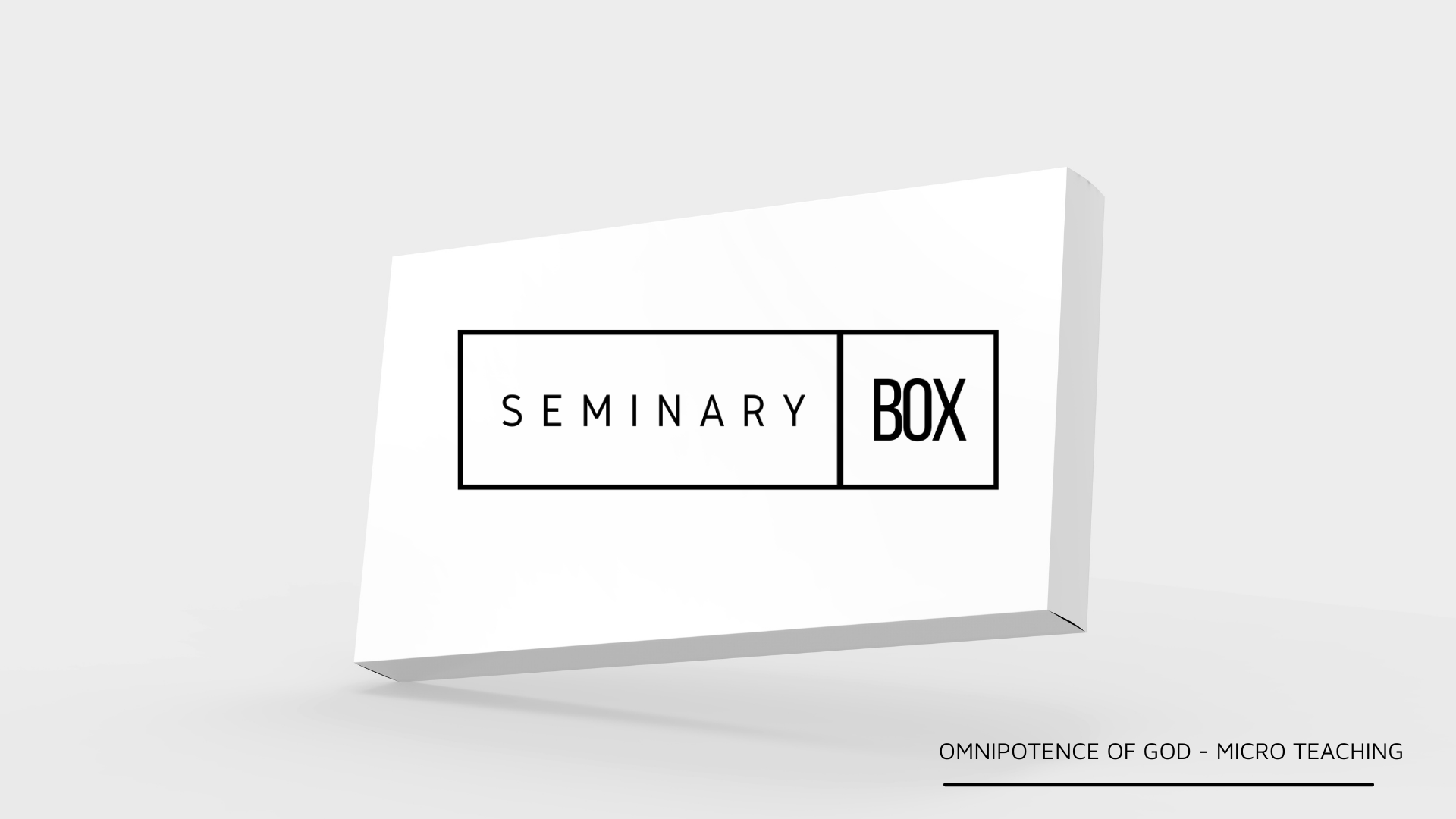 In this Theology series on the perfections of God, we unpack the omnipotence of God. Is God all-powerful? Are there limitations to this power? Can God do anything? We answer these questions and highlight a critical key to the omnipotence of God.
Teaching Notes
Omnipotence - means that God is all-powerful and able to do anything consistent with His own nature.
Scripture reference to the perfection of omnipotence is communicated in the word "almighty" which is used only of God in the Bible.

Gen. 17:1 says, "When Abram was ninety-nine years old, the LORD appeared to him and said, "I am God Almighty; walk before me faithfully and be blameless."
Revelation 1:8 says, ""I am the Alpha and the Omega," says the Lord God, "who is, and who was, and who is to come, the Almighty."
Does omnipotence have limitations?
Yes in two areas:
Natural limitations - include thing God cannot do because they contrary to his nature
He cannot lie (Titus 1:2)

He cannot be tempted (James 1:13)
Self-imposed limitations - include things he has not chosen to include in His plan but could have as long as they were not contrary to His nature.
God's power was seen in creation, delivering Israel from Egypt, but the greatest display of God's power was the death, burial, and resurrection of Jesus.
© 2021 Seminary Box, a division of Battle Leadership Group LLC. All rights reserved.