The People's Voice with journalists speaking on the censorship of Ivermectin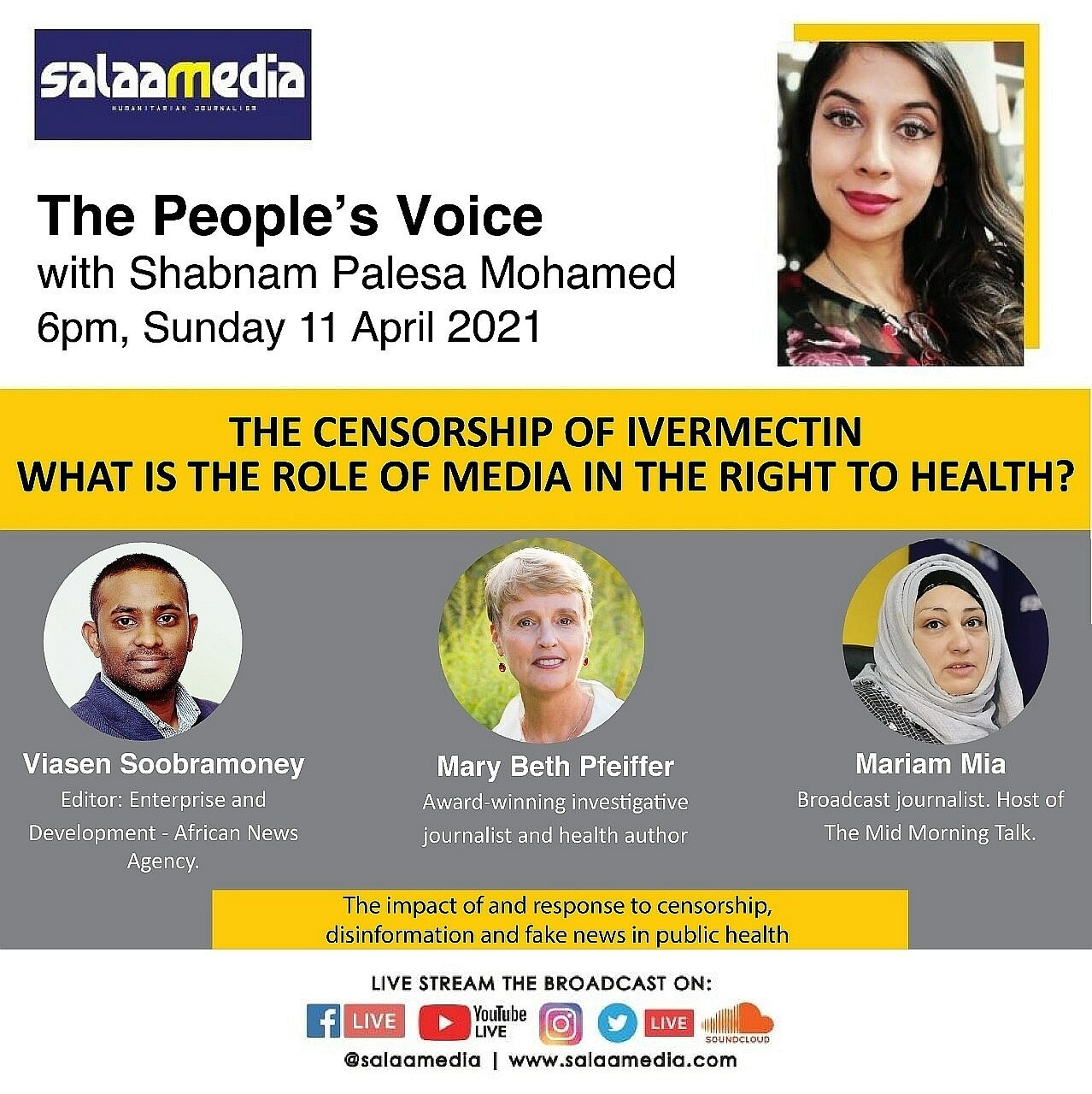 THE PEOPLE'S VOICE
With Shabnam Palesa Mohamed
6PM CAT, Sunday 11 April 2021
THE CENSORSHIP OF IVERMECTIN
Against the backdrop of various forms of censorship on Ivermectin, both in media and social media, we ask what is the role of media in the right to health? What is the impact of and response to censorship, disinformation and fake news? How do we protect the right to know?
Our Media Guests: Viasen Soobramoney, Mary Beth Pfeiffer and Mariam Mia.
WATCH:
YouTube: https://www.youtube.com/watch?v=IDD6vvNMyZA
OR
Facebook: https://www.facebook.com/salaamedia/videos/245813203945616/
#ThePeoplesVoice #Salaamedia #SouthAfrica
Enjoy this post?

Buy Shabnam Palesa Mohamed a coffee