The Shattered Existence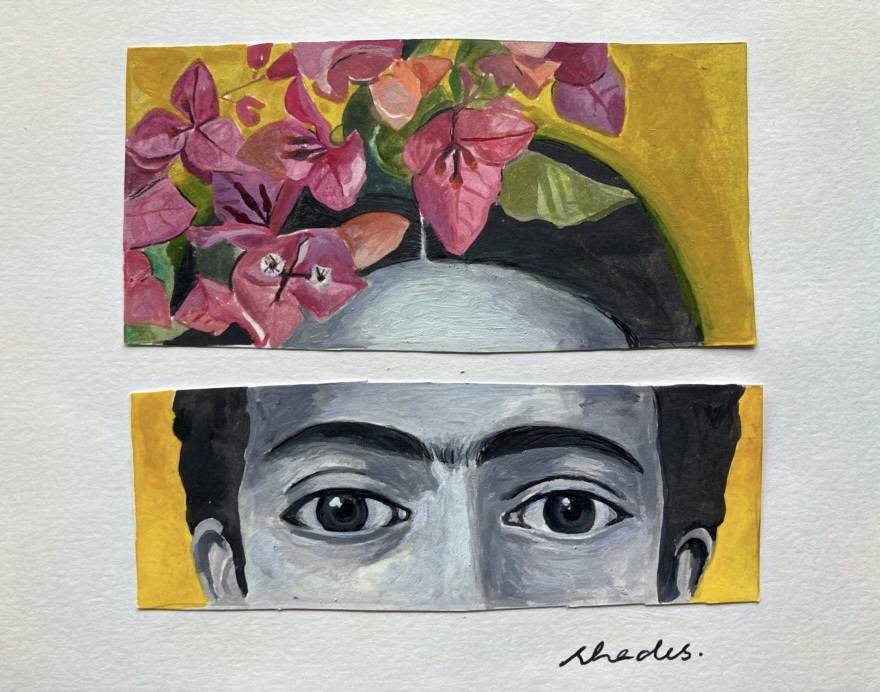 A month ago, I met with an accident and was unable to walk (still unable). So I thought of starting something that kept me distracted from my anxiety and vulnerable thoughts. I started to work on something called, The Shattered Existence, to put forth the infinite number of thoughts rushing past my mind. Drew for a week and then I got lost again in my anxious world.
This one's an illustration that shows Frida Kahlo and the bougainvillea flowers. Living in Pondicherry, these flowers become a part of your life. I always pictured Frida with these flowers on her head and I painted it to look at everyday 🌻
Enjoy this post?

Buy shades a coffee