Be Your Own Sunshine: Make changes
Sometimes you have to be your own sunshine. We can't fully control our environment and what's going on around us, but we can change what's going on within us. Ugly weather, pandemic, dealing with grief, loss, depression, anxiety, and a million other things make life so damn hard. Everyone is affected by something, most are deeply...
https://finishstrongermindsetcoaching.com/2022/01/26/be-your-own-sunshine-changing-your-environment-and-whats-going-on-inside-of-you/
☀️🌼🌿🍂👟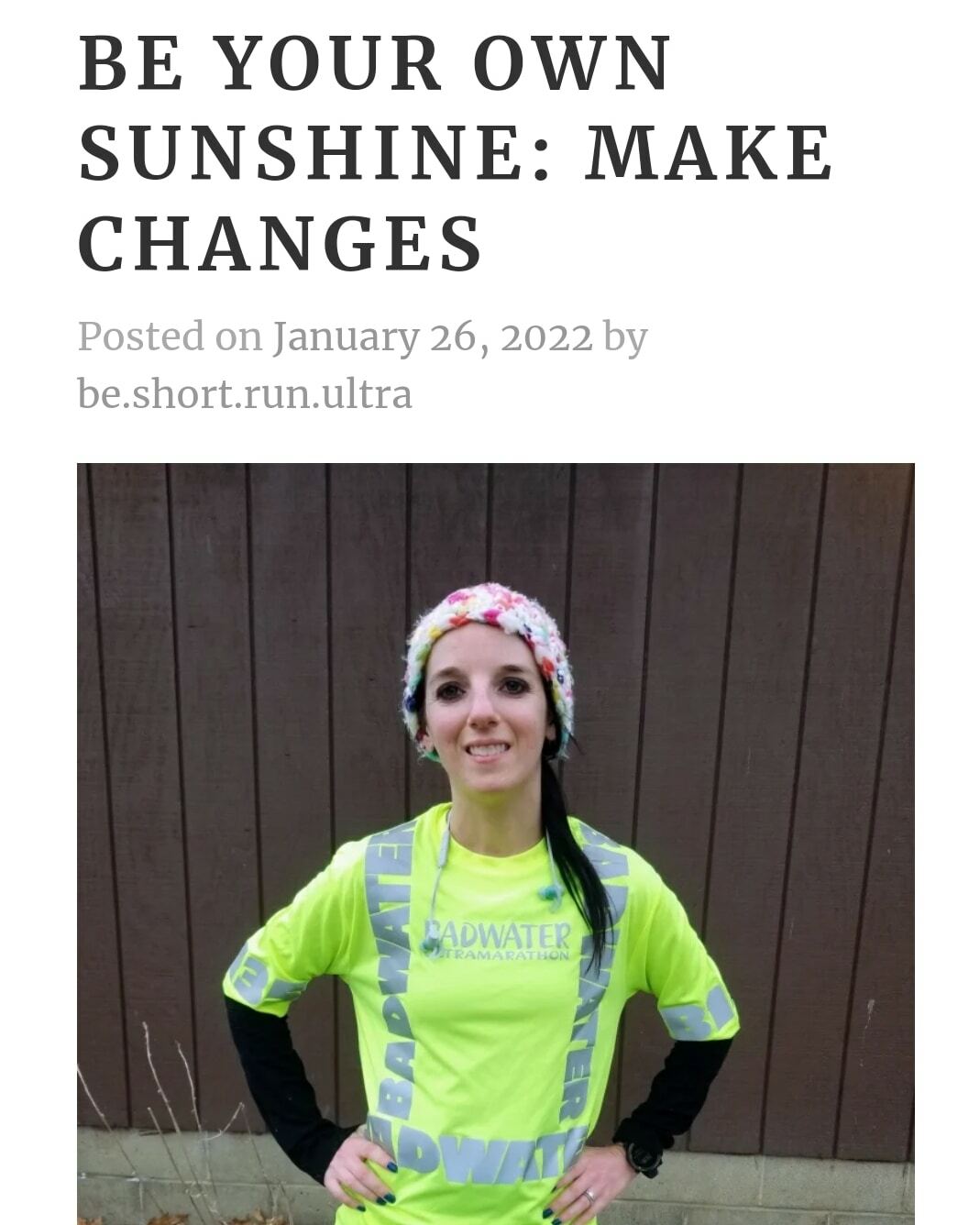 Enjoy this post?

Buy Shannon Mick a coffee