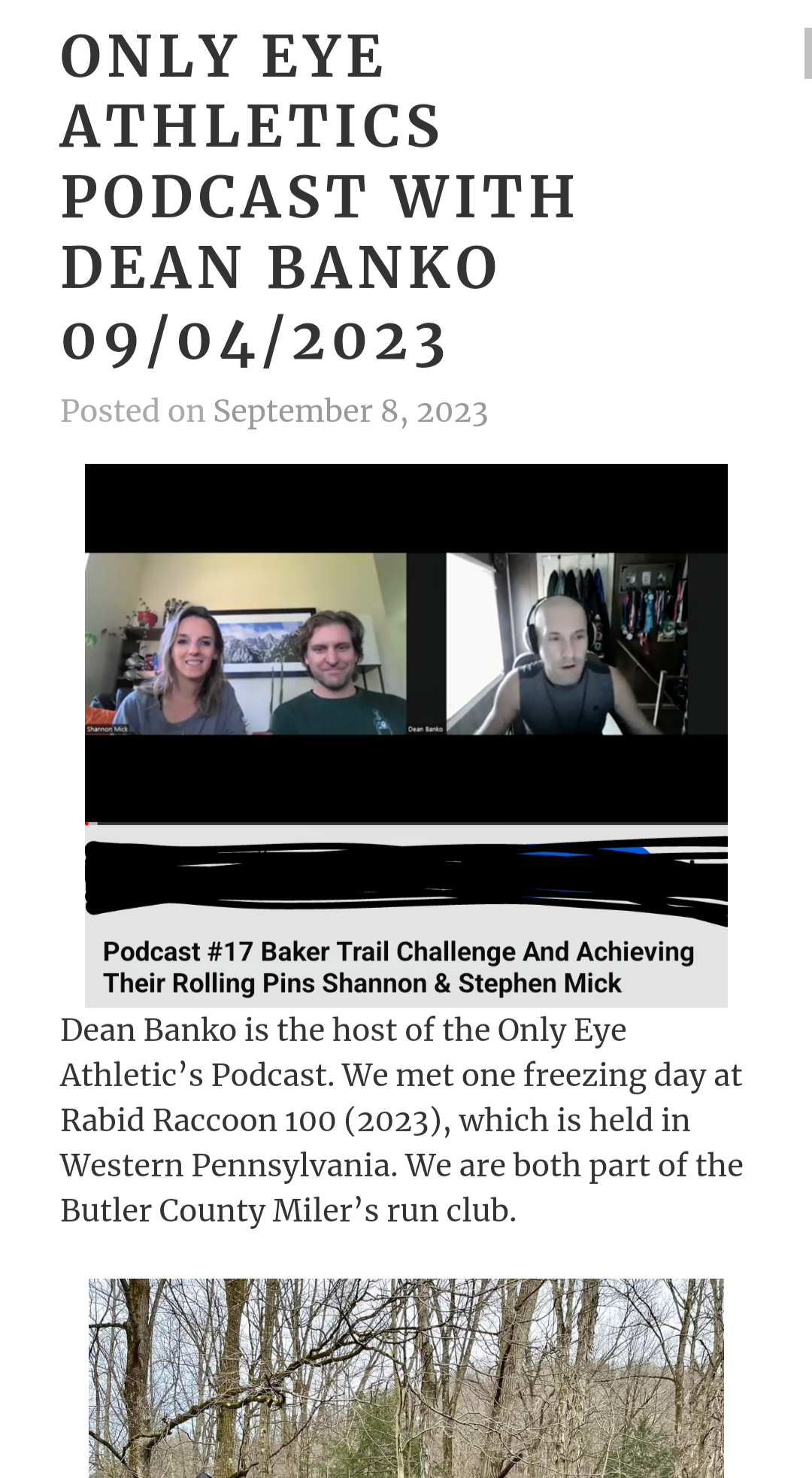 Only Eye Athletics Podcast with Dean Banko Only Eye Athletics
Dean Banko is the host of the Only Eye Athletic's Podcast. We met one freezing day at Rabid Raccoon 100 (2023), which is held in Western Pennsylvania. We are both part of the Butler County Miler's run club.
When Dean heard about mine and Stephen's (my husband) completion of the Baker Trail UltraChallenge, he wanted to learn more, so he invited us to be guests on his podcast.
Visit my article to learn about Dean, his racing, and one of his mindset tips.
Also, watch mine and Stephen's episode. We tell stories from doing the Baker Trail UltraChallenge over the past 3 years.
Earning a Baker's Rolling Pin award is a 3 year commitment, involving over 150+ miles. It is a very fun and rewarding experience.
https://finishstrongermindsetcoaching.com/2023/09/08/only-eye-athletics-podcast-with-dean-banko-09-04-2023/