The Ultramarathon Mindset Podcast with Eric Deeter: Cougars, mantras, and swearing (2022)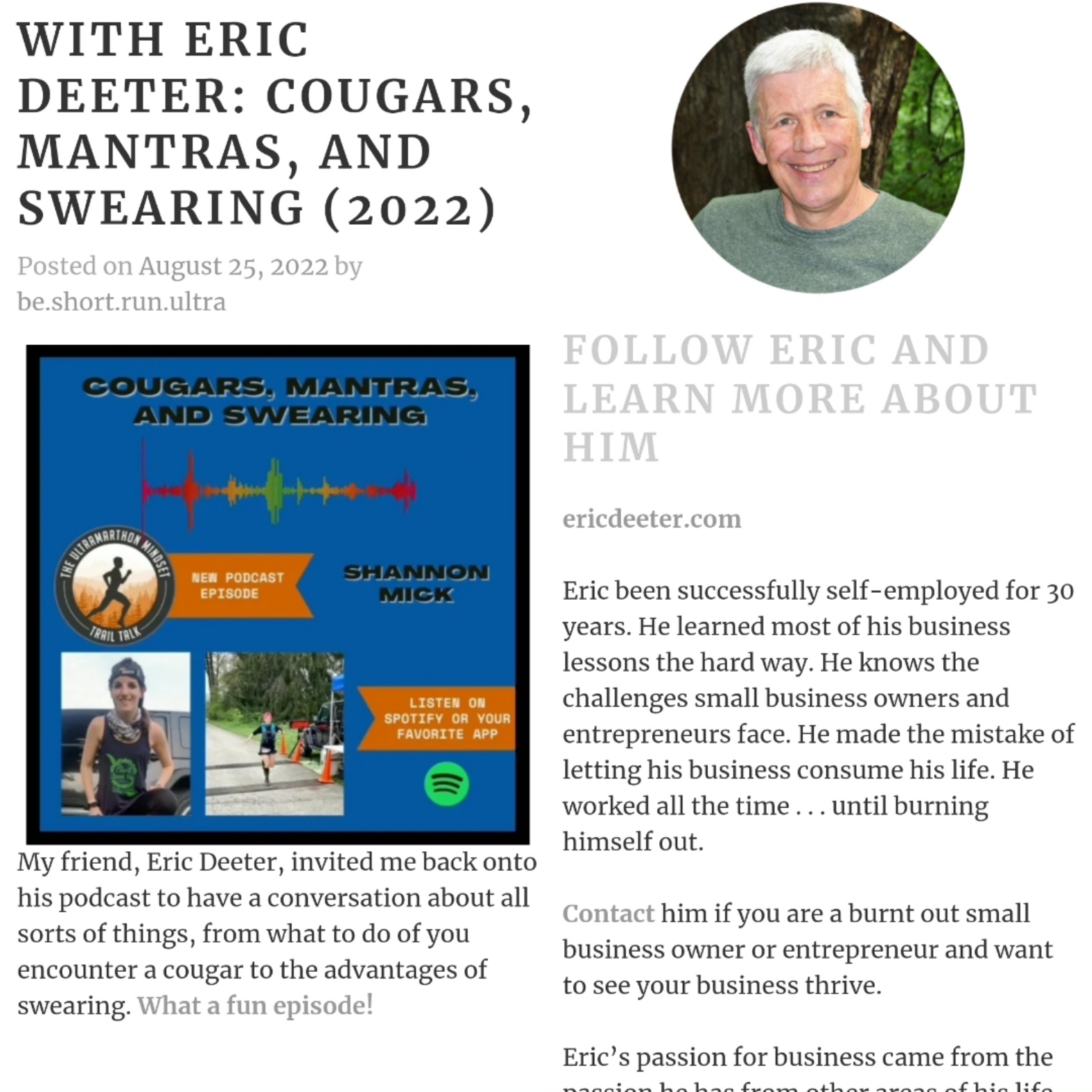 My friend, Eric Deeter, invited me back onto his podcast to have a conversation about all sorts of things, from what to do of you encounter a cougar to the advantages of swearing. What a fun episode!

Here are a few of the topics we discussed
• Strategies for getting through an ultramarathon. We specifically talk about how to get through an unsupported Fastest Known Time (FKT).

• Mindset

• What you should do if you come across a cougar

• Mantras and swearing


https://finishstrongermindsetcoaching.com/2022/08/25/the-ultramarathon-mindset-podcast-with-eric-deeter-cougars-mantras-and-swearing-2022/
🧠👟🌲🌿
Enjoy this post?

Buy Shannon Mick a coffee