I'm a little makeup and skincare fashion vlogger on Youtube with less than 50k followers. What inspired me to start a YouTube channel?
My love and passion for other people who also saw makeup and fashion as an expressive art form.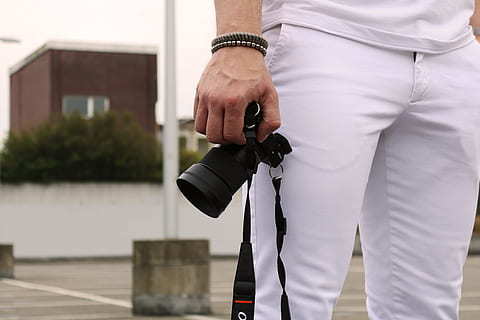 As someone who struggled with skincare issues like cystic acne all my life, I wanted to provide help and guidance to other people on how to get rid of mine and how to cover it with makeup.
Connecting with people I never met and forming good relationships makes me really happy!
Also, read https://medium.com/@muhammadnoor/best-10-video-grabber-tools-to-download-videos-from-website-in-2020-1c19e76bd787
When I started, I vlogged for myself and uploaded my videos to YouTube as my journey into the world of makeup, skincare, and fashion.
To be honest, there were times when I wrote vlogs but didn't upload those videos because I felt vulnerable, shy, not good enough, not pretty enough to upload, and I didn't want to show that part of myself on YouTube.
But I soon realized that it was very therapeutic, even though I got less than 100 video views in the first few months.
Before vlogging, I had low self-confidence, I didn't feel pretty or smart. But I realized that it was not allowed and many others did not feel safe either.
When I started getting comments and private messages from people viewing my daily vlogs, makeup tutorials, stories, and OOTD, I saw how much it made people happy and how I helped them start their travels in makeup, fashion, skincare, or whatever. to be. their interests were.
It was not easy to start, I felt very lonely and did not know what accessories and equipment I needed. I followed the great gurus on Youtube, but their team was out of my budget!
So I wondered if I could start filming on my iPhone and editing from my camera. The answer was yes! But I still needed additional equipment to take my videos to the next level!
I would alternate recording between my iPhone (perfect for vlogging and showing off my clothes) and recording from my MacBook Pro's webcam when I wanted to share a story or offer tips and tricks on different topics.
When I earned my first Youtube paycheck, I invested in Blue Yeti Mic to do voice-overs in my tutorials like this one on Amazon.
My audience grew and so did my expectations of providing great quality content, so I saved up and bought a Canon EOS Rebel T6 from their official website.
It's easy to carry, relatively lightweight, and of excellent image quality (many YouTubers use this camera for vlogging, after all). You can use the best camera lens to create high-quality content.
I found this website that included great details on what camera and settings popular Youtubers use, so if you want to buy a Youtuber-like style setup that you like, you can do it now!
Whether I shoot with my iPhone or my Canon, I always shoot with a tripod that can support my camera and iPhone!
This helps me capture stable and compliant videos and makes my videos look much more professional. I bought this smartphone/camera tripod on Amazon and it came with its own smartphone clamp so I didn't have to buy a separate one, it fits both my older iPhone 7 and newer iPhone XR!
It also fits my camera easily without shake and the affordable price makes it well worth it. If you are looking for similar tripods for iPhones, you can check out this blog post and all of the tripods mentioned also include an iPhone adapter.
This is how I found my tripod and I'm thinking of getting the Joby GorillaPod 5k for my GoPro! I also use a selfie ring for my photos and videos because it makes me shine!
The one I have is this one that I also bought on Amazon. It is my go to to take makeup tutorials! I love it and I'm sure you will like it too, especially if you're like me and want to do makeup/hairstyle tutorials. As of now, I am thinking of getting a GoPro as I intend to expand my world of travel vlogging!
You don't need all of these accessories, but if you are interested in vlogging for yourself or on YouTube, I provided the gear that you can find in my bag (none of these are sponsored nor am I using any affiliate links to earn a commission as I want to be completely transparent with you guys), I just want to guide others to vlogging so they can see the benefits for themselves because, for me, it really helped me and made me feel like I can do it. anything if I can be myself on Youtube!
As for post-production, I keep editing in iMovie for convenience, but you can use other options like Final Cut Pro (I find it a bit complicated for me, not to mention expensive too). I recommend watching this tutorial on Youtube on how to edit and record vlogs if you are new to iMovie. There are tons of resources on YouTube to help you get started!