Agnidal 5, 17.7.21 critique by SB
Agnidal 5, 17.7.21
( https://shoptly.com/sharmishthabasu )
https://gumroad.com/sharmishthabasu
Critique by SB
Agnidal 5, 17.7.21 critique by SB
https://sharmishthabasu.gumroad.com/l/RmXtw
https://www.amazon.in/dp/B0989XD3ZR/
Agnidal 5, the fifth annual edition of Agnishatdal contains the works and interviews of its authors. I will talk about the works only because I took most of the interviews.
Stallions by Manju Balkrishna- Manju is super-talented! She is blessed in abundance by Goddess Saraswati, there is no doubt about that. Her paintings are truly good.
The kindle copy contains poetry instead of painting by Manju.
Forgiveness by Manju Balkrishna- It's a very beautifully written haunting poem.
End of Hunt by Troy David Loy – Well written piece. My wicked namesake really does not interest me much LOL!
Joy and woes of a teenage life by Raghunandan Kuppuswamy-Joys and woes of a poor kid snatched away from his friends during vacation to go on a journey that he was not even the least interested in. Ah! The joys and sorrows of kids!
Come back soon by Dom Collucci- For those who believe in reincarnation! There is always this hope that they will be back again! Not my belief at all.
Berlin by Brieuc Martin Onraet- Brian is one storyteller! His books should be grabbed by publishers and published.
Dream angel by Pat Ritter- Pat is a marvelous storyteller. There is no doubt about that. This one is a part of own life I believe, I rather enjoyed this one.
Ye reap… by Saptarchi- Indeed. We are being served it sizzling hot.
We are safe by Bitter Pill- So says Feku and his bought media and spokespersons.
Iridescent vignette by Scott Hastie-What a divine beauty! So full of light and peace!
Atit [Past] by Labanya- a fantastic piece of poetry in Bengali. It touched the deepest place of heart, filled it up with nostalgia.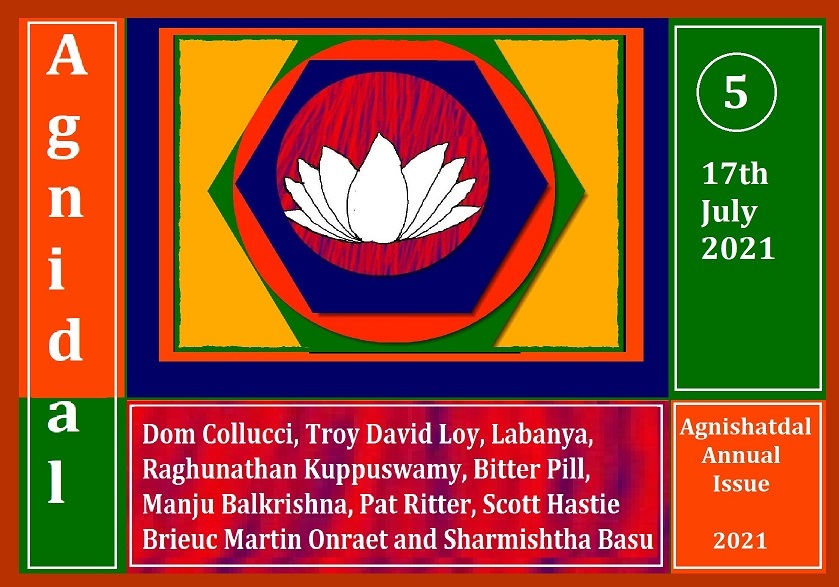 Enjoy this post?

Buy sharmishthabasu a coffee