Card for the Collective 1.14.22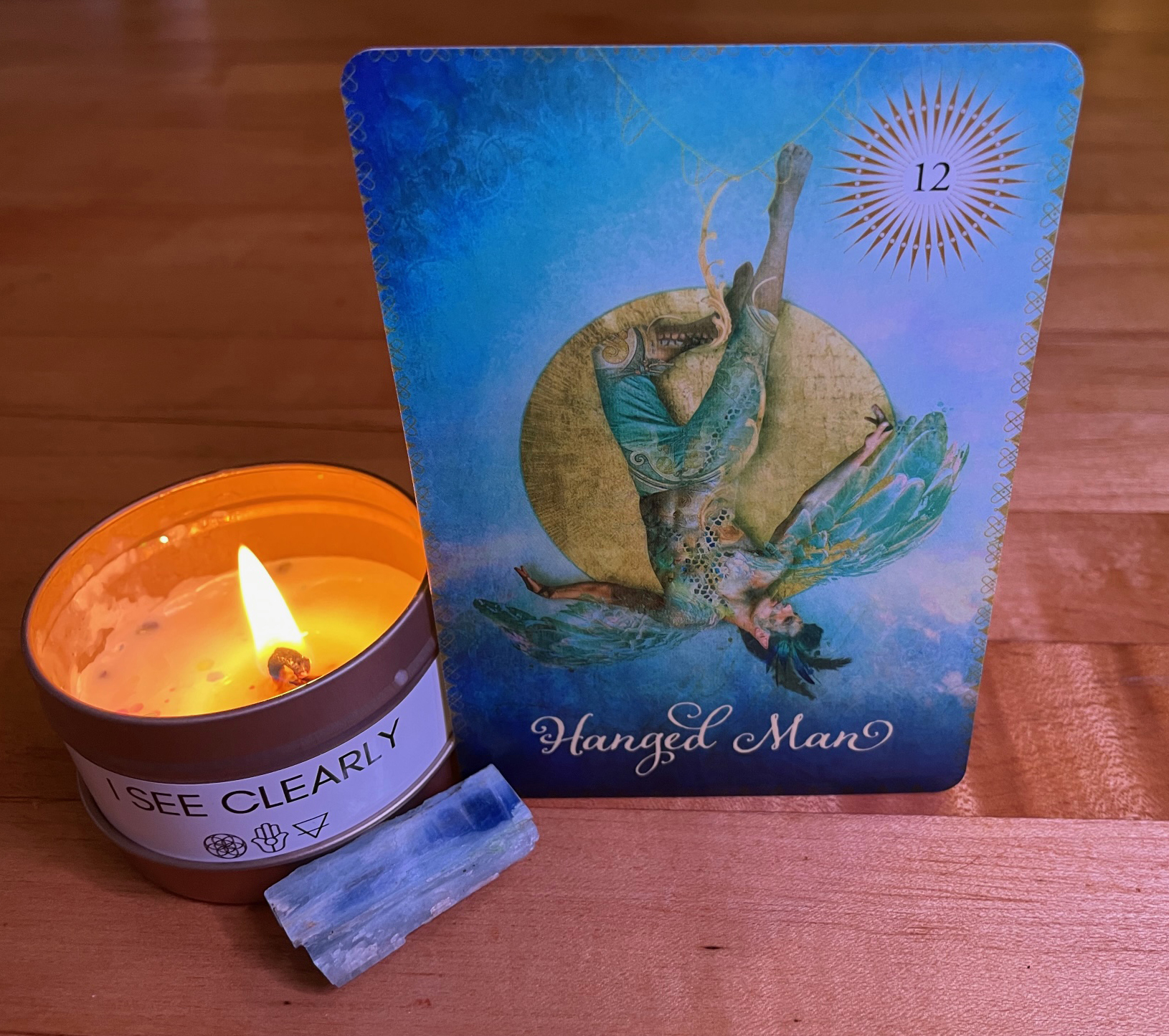 Despite its ominous name, The Hanged Man is one of my favorite cards. In truth, the card brings a positive message urging you to look at things from a new perspective—upside down, perhaps? It could also mean it's time to let go of old attachments and try something new. Either way, anchor yourself and open your eyes to a different viewpoint.
The "I See Clearly" affirmation candle and kyanite help you to focus and ground yourself for some new ideas that could rock your world.
Photo and text by Shelley Lieber.
The Good Tarot by Colette Baron-Reid.
Some links in this post may be affiliate links, which means I will earn a commission if you make a purchase. It will not affect your cost and helps to support the blog.
Enjoy this post?

Buy Shelley Writes a coffee