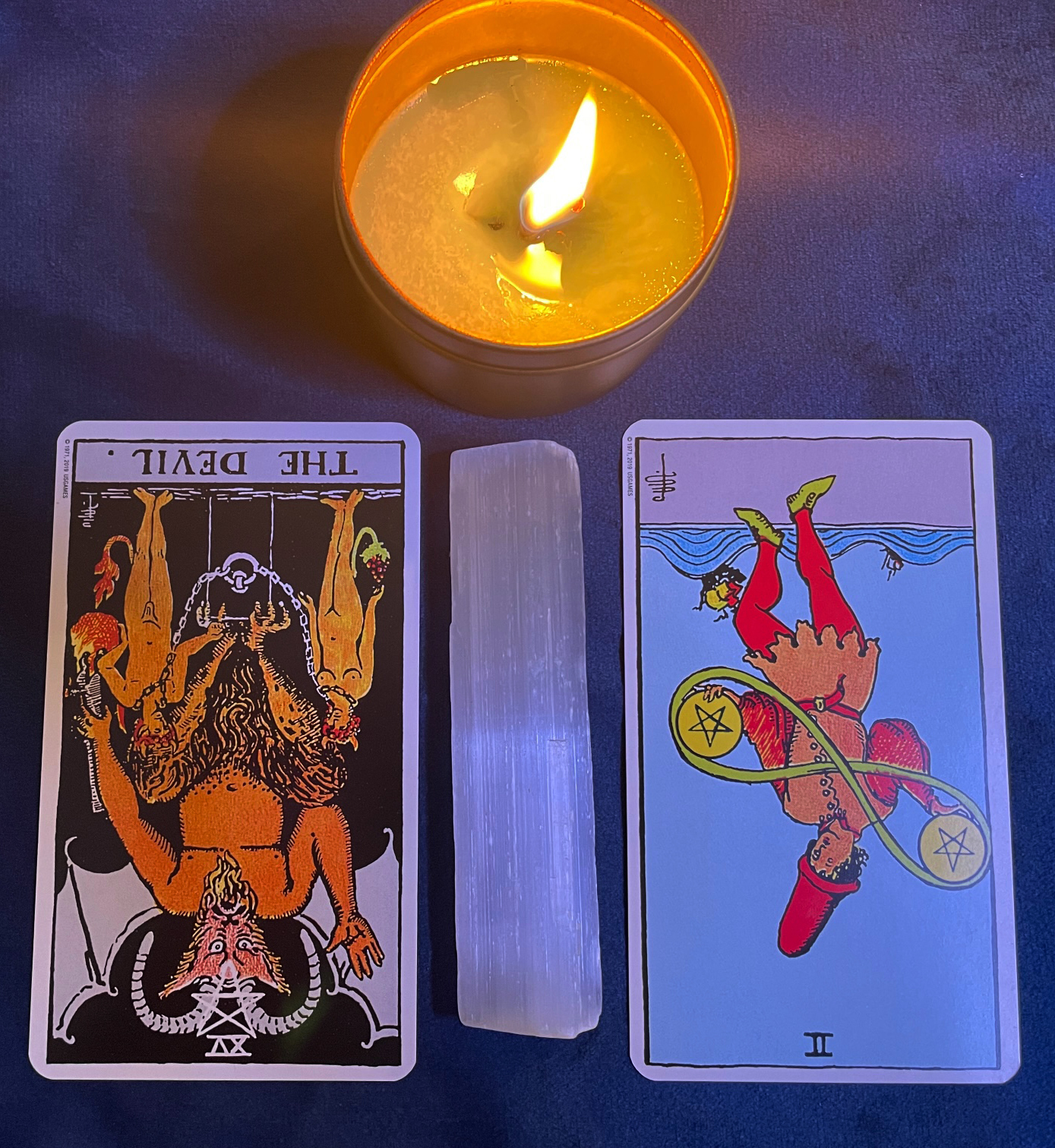 Seeing the Devil and cards in reverse may seem concerning or even terrifying to those who don't read the Tarot, but the message truly is hopeful. This reading is about release and letting go. In reverse, The Devil indicates you're ready to release negative habits or self-limiting thoughts and the Two of Pentacles shows you how... just let it go. If you've been juggling too many projects, put some down for now.
The selenite wand will clear the air once the old stuff comes out, and the seabreeze candle pushes it all away, leaving only a sense of having just taken a walk on the beach.
Photo and text by Shelley Lieber.
Rider-Waite Tarot cards. Art by Pamela Coleman Smith.
Some links in this post may be affiliate links, which means I will earn a commission if you make a purchase. It will not affect your cost and helps to support the blog.