Card for the Collective 1.4.22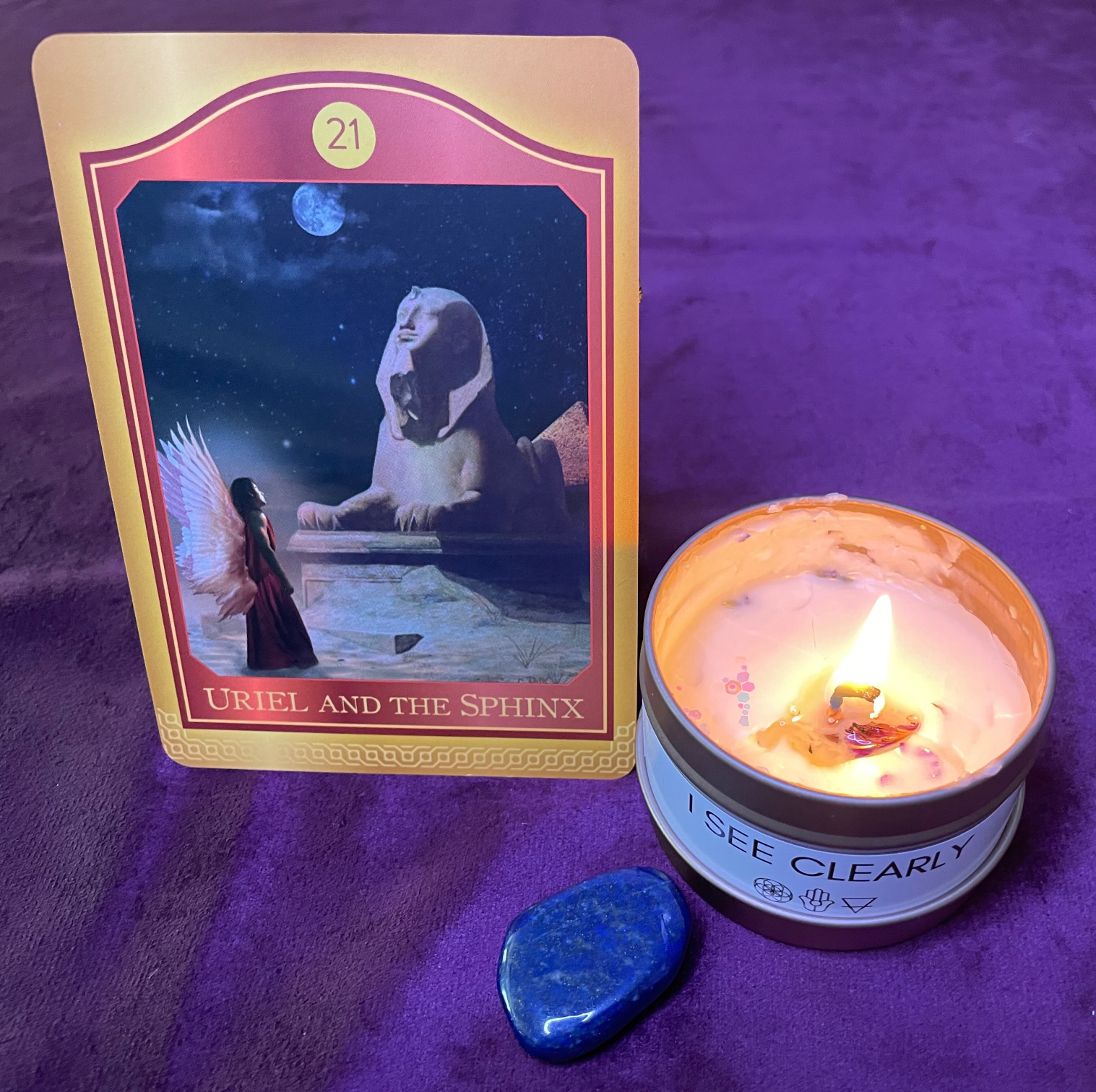 Archangel Uriel and The Sphinx arrive today to guide you in mining your inner truth. This card indicates that it's time to start deep personal excavations to reveal that which is within you that seeks expression. You may have to dig through seemingly rocklike old beliefs, but know that if you're seeing this, you have already begun.
The "I See Clearly" affirmation candle assists you in clear vision. Powerful Blue Lapis expands wisdom, aids spiritual transformation, strengthens your will, and supports courage.
Photo and text by Shelley Lieber
Akashic Tarot cards by Sandra Anne Taylor & Sharon Anne Klingler
Some links in this post may be affiliate links, which means I will earn a commission if you make a purchase. It will not affect your cost and helps to support the blog.
Enjoy this post?

Buy Shelley Writes a coffee