Card for the Collective 12.11.21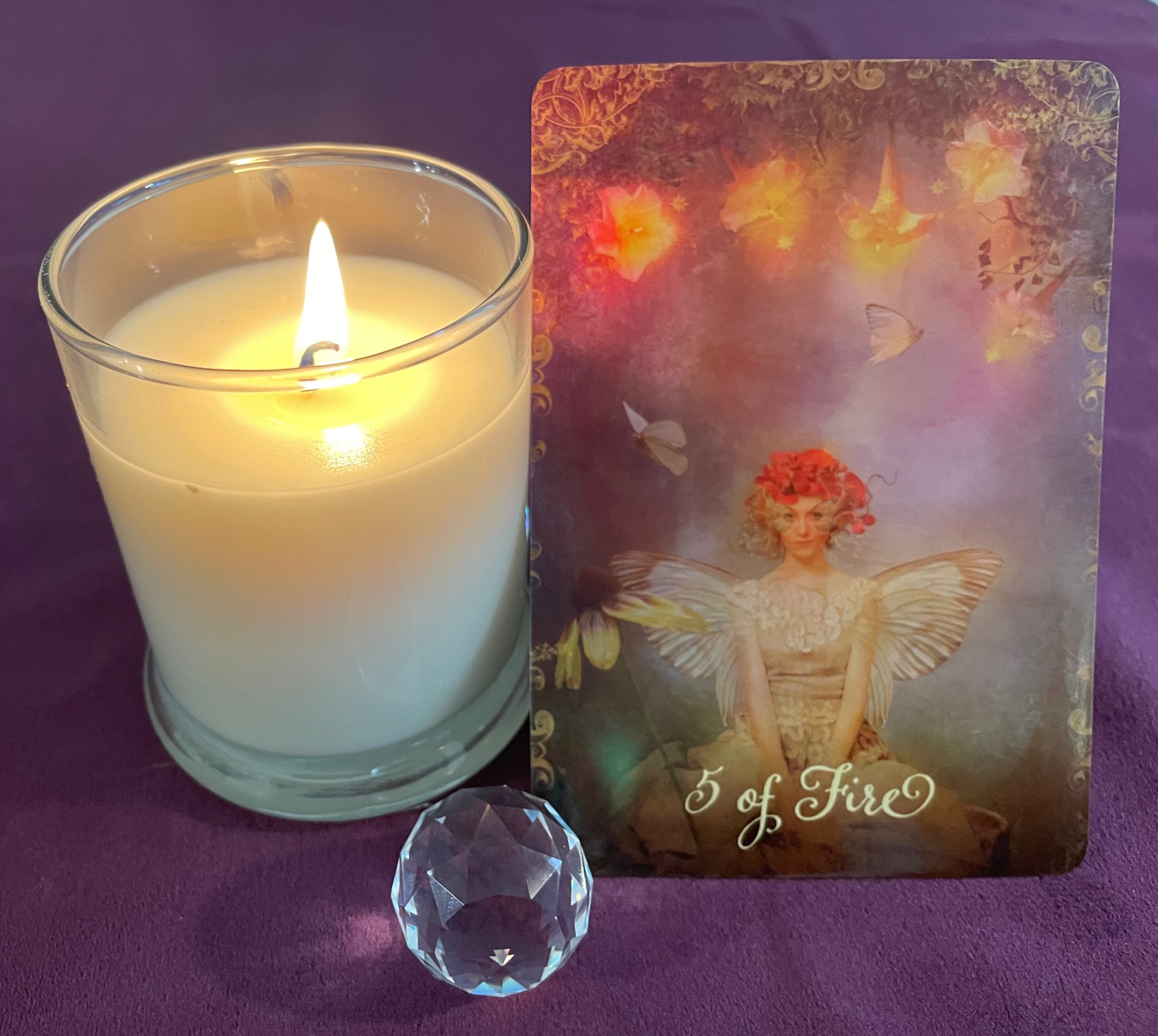 The 5 of Fire from The Good Tarot by Colette Baron-Reid flies in today to join Archangel Gabriel (candle) and a crystal ball to urge you consider new ind different ideas. This card brings a message to have childlike openness to all possibilities and ways of being. You are being asked to stretch the limits of what you now believe is true—for yourself and the world. What is one small step you can take toward expanding your vision today?
Photo and text by Shelley Lieber
Some links in this post may be affiliate links, which means I will earn a commission if you make a purchase. It will not affect your cost and helps to support the blog.
Enjoy this post?

Buy Shelley Writes a coffee