Card for the Collective 2.13.22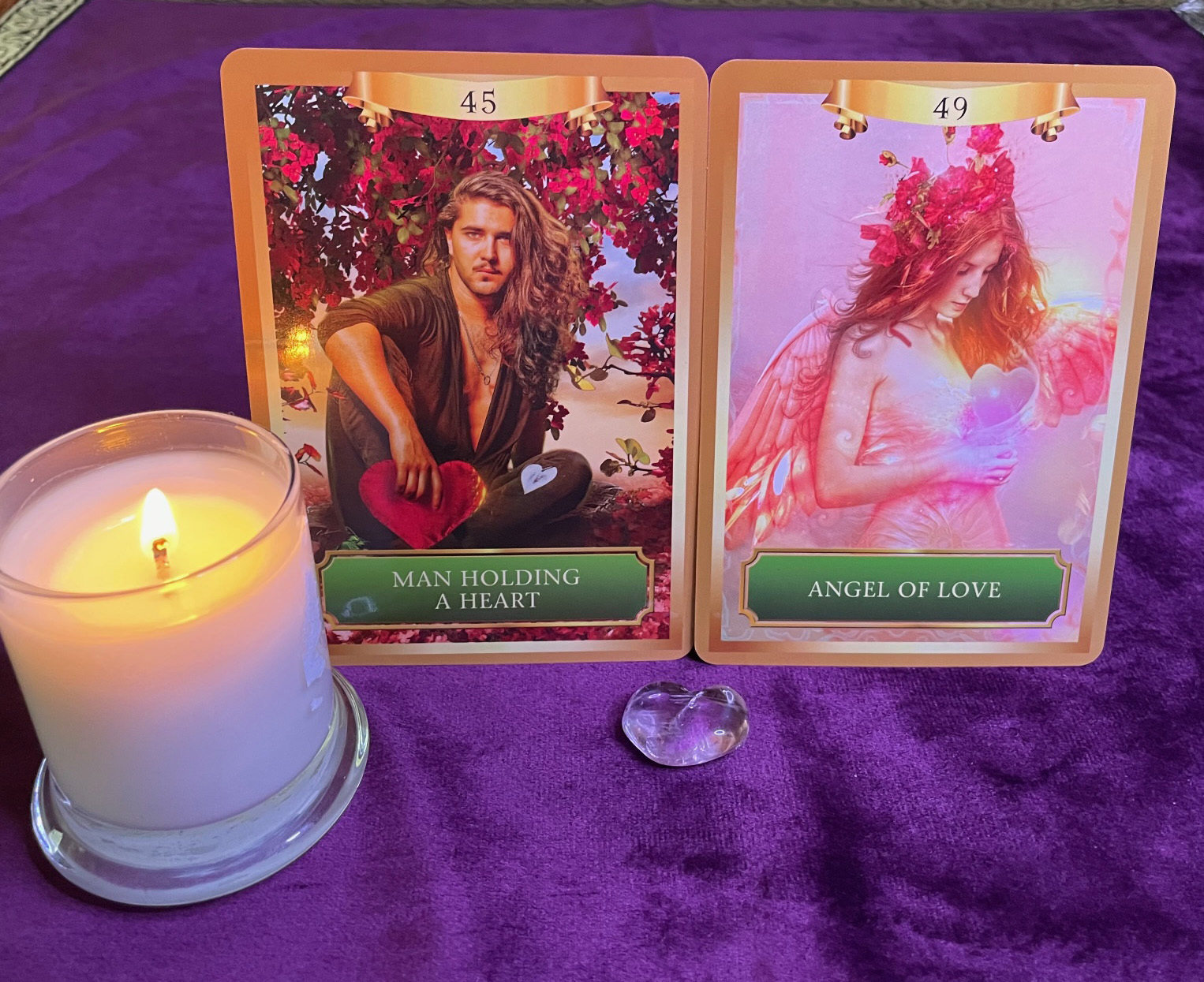 While it appears I might have staged this reading, I assure you that I did not. The cards are from the Energy Oracle and as we approach Valentine's Day, love is in the air! Let's not overthink it and simply accept the message of love and possible romance. The Man Holding a Heart could be you or a person in your life. Together with the Angel of Love, the cards bring a message of love, harmony, and balance. Good things are coming your way!
The candle of Archangel Raphael, angel of healing and love, and the clear crystal heart support the arrival of tender emotions.
Photo and text by Shelley Lieber.
Energy Oracle by Sandra Anne Taylor.
Some links in this post may be affiliate links, which means I will earn a commission if you make a purchase. It will not affect your cost and helps to support the blog.
Enjoy this post?

Buy Shelley Writes a coffee