Card for the Collective 2.2.22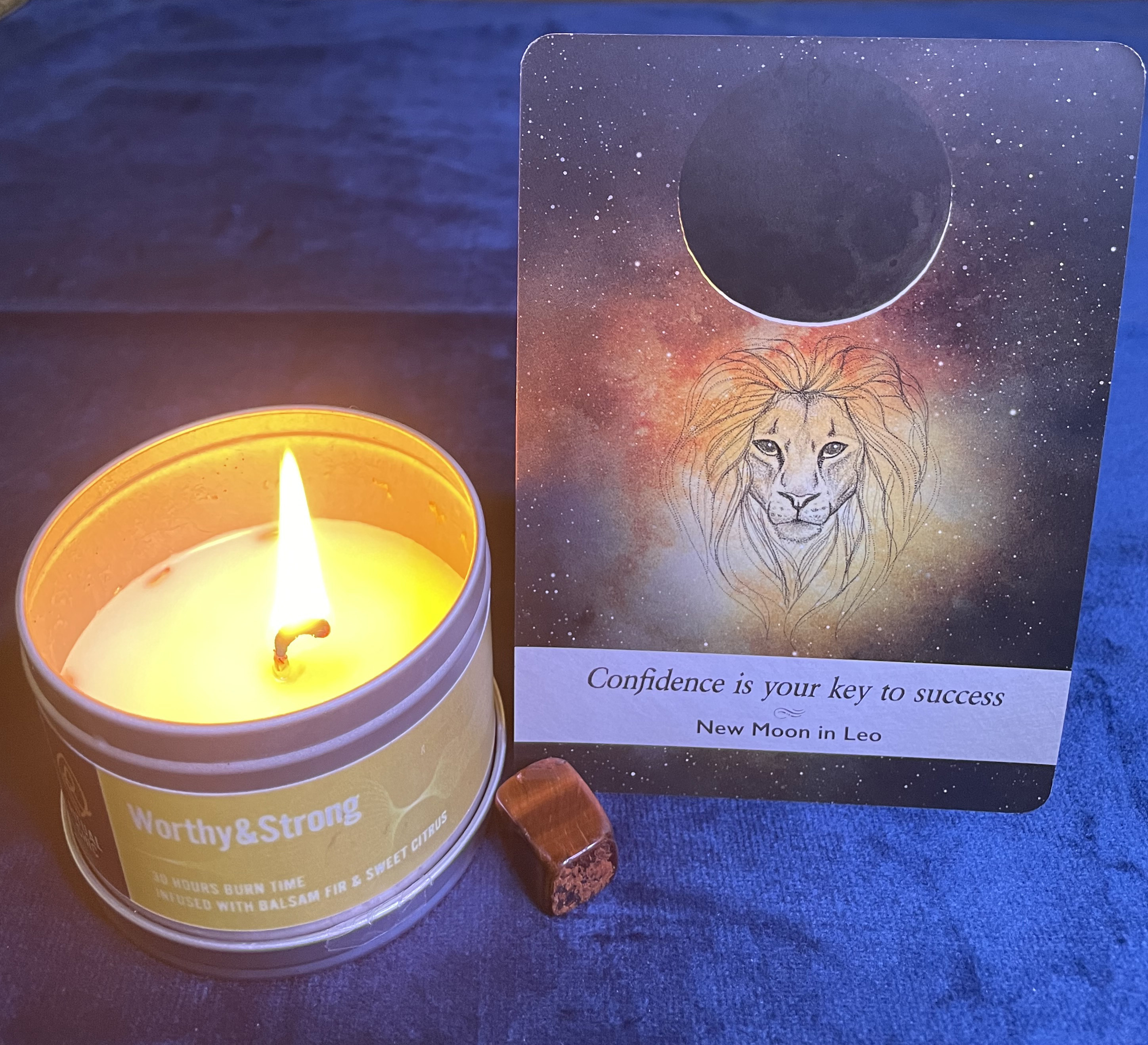 Lots of 2's and the energy of the New Moon in Leo! The numeral two (2) represents union. Having two sets of 2s indicates both harmony and duality. It reflects the importance of maintaining a balance in life. This card brings a message to look at the positive aspects of your life and take a stand or make an important decision with confidence. The energy is right but it's up to you to take action.
The Worthy & Strong candle and tiger's eye, stone of the third chakra (your power center) are cheering you on.
Photo and text by Shelley Lieber
Moonology Oracle Cards by Yasmin Boland. Artwork by Nyx Rowan.
Some links in this post may be affiliate links, which means I will earn a commission if you make a purchase. It will not affect your cost and helps to support the blog.
Enjoy this post?

Buy Shelley Writes a coffee