Card for the Collective 3.25.22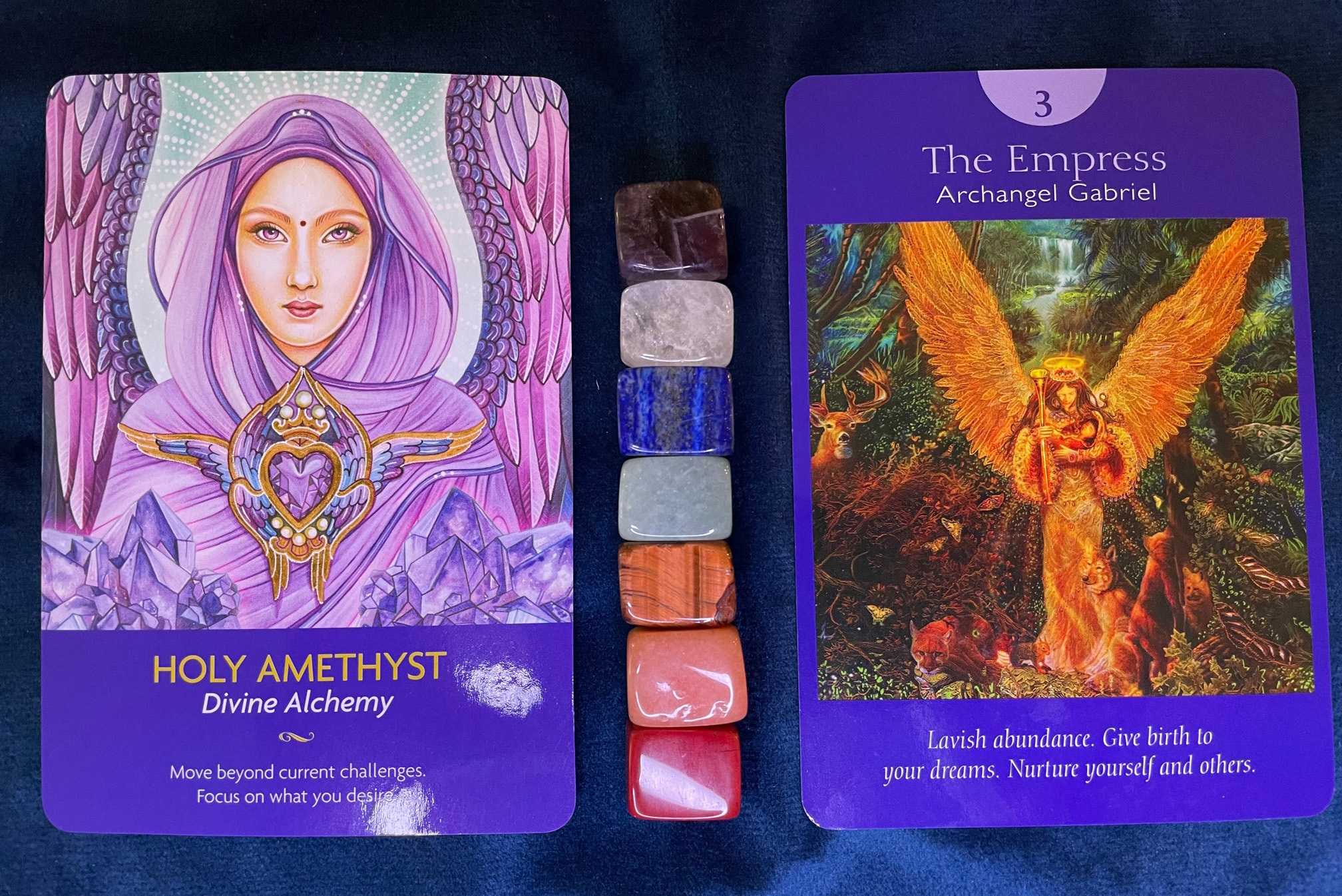 For this reading I was led to pick two cards, one each from two different decks. The first card represents what is needed and the second card indicates the outcome if you follow the guidance. This energy begins today (whenever you read this) and it's up to you to decide how long you want to be guided by its influence.
My first impression was to notice the abundance of purple/violet, which is the color of the crown chakra and connection to the Divine…so an auspicious beginning!
Card 1 (left): Holy Amethyst, Divine Alchemy, indicates that it's time to leave challenges behind and focus instead on what you want. As you transmute any negative influences, take only the wisdom you've gained with you on the road ahead and leave all that does not serve you behind. Your spring cleaning might involve leaving a physical space, or it could be a situation, or even a person. Take a deep breath, gather your courage, and stay focused on your desires.
Card 2 (right): The Empress/Archangel Gabriel is your assurance that your creative efforts will be rewarded. This powerful card is a sign that nurturing yourself and others will bring positive energy flow and abundance.
The seven chakra stones help maintain balance. Additionally, if you're feeling anxiety about making a big change, carrying an amethyst crystal or wearing a scarf or purple-hue item of clothing can help you keep your focus.
Photo and text by Shelley Lieber.
Photo: (Left) Keepers of the Light Oracle by Kyle Gray, artwork by Lily Moses. Right: Angel Tarot by Radleigh Valentine, artwork by Steve A. Roberts.
Enjoy this post?

Buy Shelley Writes a coffee