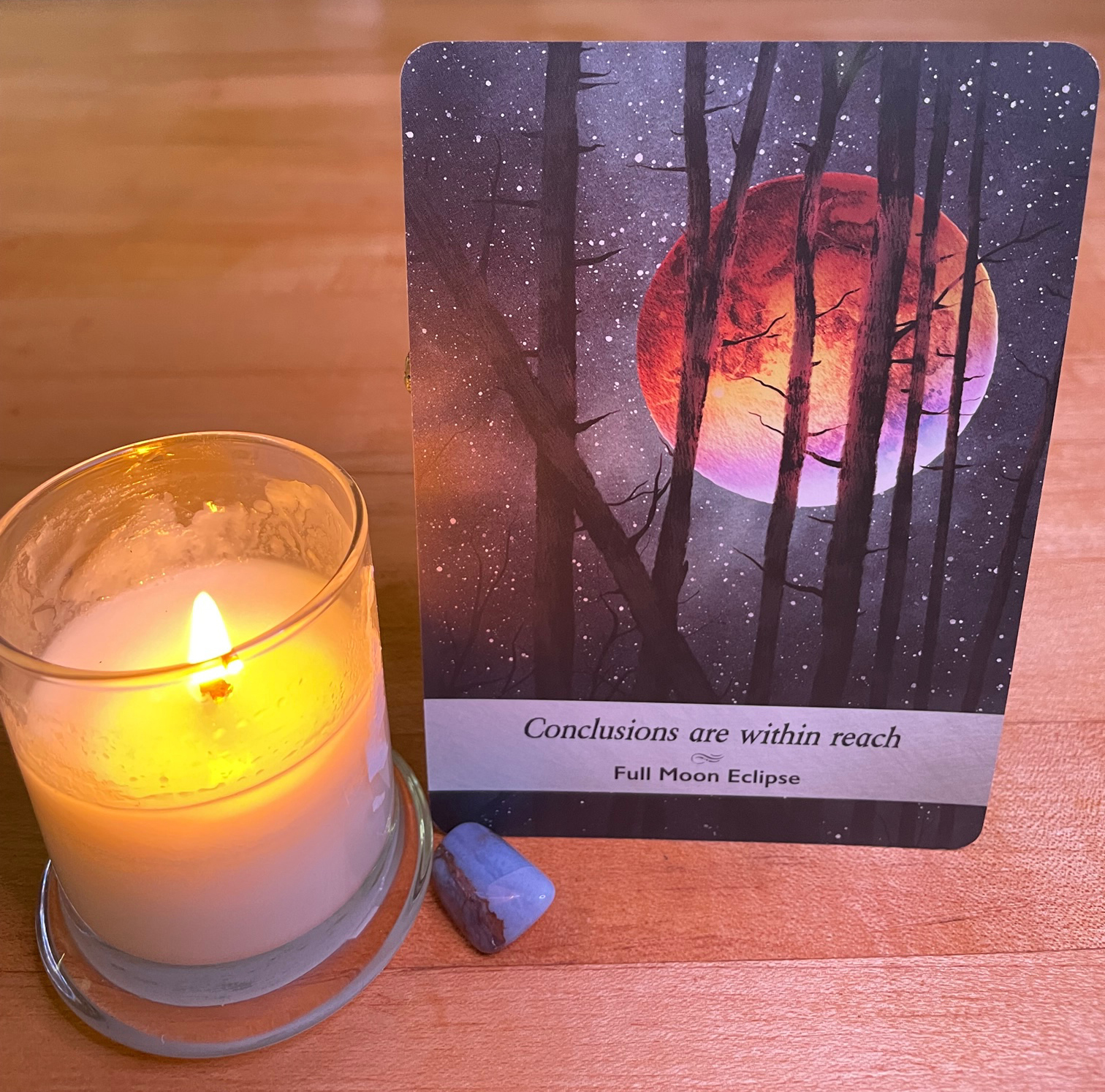 To celebrate the appearance of tonight's Full Moon in Virgo, I drew a card for the collective from the Moonology Oracle. Full moons are always a time for letting go, but Full Moon Eclipses are release opportunities on steroids. Although our March Full Moon is not an eclipse, the card indicates the energy of one is present.
What this card suggests is that it's time to shut the door on the past or a situation that no longer serves you. It could be about forgiveness. Letting go of anger or resentment doesn't absolve anyone of responsibility for the deed. It simply releases negative emotions and enables you to move on to new, positive energy.
So know that "Conclusions are within reach," and say goodbye with enthusiasm. Spring is around the corner and there's so much new growth to appreciate.
The candle of Archangel Raphael brings love and healing and blue lace agate crystal helps create calmness of mind.
For a more personal reading, book a private session with me. Only a few spots left at this March-only special rate, so don't delay.
Photo and Text by Shelley Lieber
Moonology Oracle cards by Yasmin Boland. Artwork by Nyx Rowan.
Some links in this post may be affiliate links, which means I will earn a commission if you make a purchase. It will not affect your cost and helps to support the blog.