Spread for the Collective 3.7.22–3.13.22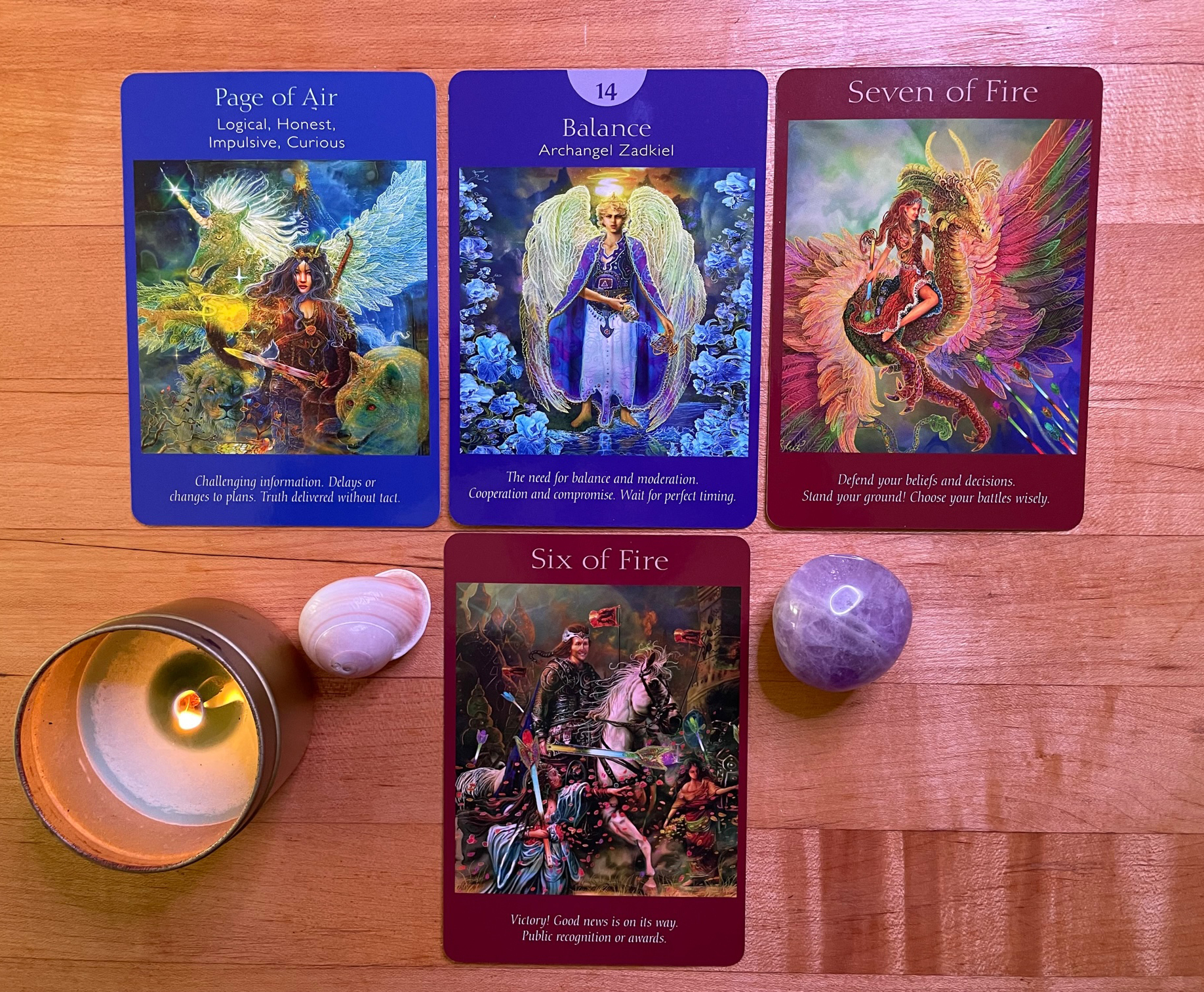 Card 1: Page of Air. New Information is coming. You may not like the news or the way you receive it.
Card 2: Balance. Be cautious and don't overreact. Archangel Zadkiel advises you to take your time before reacting. Moderation and cooperation is advised.
Card 3: Seven of Fire. Once you make your decision, stand your ground. Be confident and don't back down even if your challenge comes from someone in a position of authority or power.
What will be the outcome if you follow this path?
Card 4: Six of Fire. Great achievement and a boost to your reputation and self-esteem. Celebrate yourself!
The seabreeze candle and seashell bring grounding energy to assist your balance and amethyst increases your third eye insight so you can make the best decisions.
Photo and text by Shelley Lieber.
Angel Tarot by Radleigh Valentine. Artwork by Steve A. Roberts.
Some links in this post may be affiliate links, which means I will earn a commission if you make a purchase. It will not affect your cost and helps to support the blog.
Enjoy this post?

Buy Shelley Writes a coffee