Belly of the Beast (9/1): Free Virtual Screening
peace y'all!
I just received word from SisterSong that there will be a free movie screening on 9/1. I am definitely registered. Info below!
image text: BELLY OF THE BEAST VIRTUAL MOVIE SCREENING
Wednesday, September 1st|7pm (ET)
RSVP: bit.ly/wescreen0901

Belly of the Beast showcases the fight of formerly incarcerated people in California seeking justice for
the eugenics practices that disproportionately affected women of color. Women Engaged and fellow
partner organizations are hosting a movie screening to continue amplifying the messaging to #StopSterilizations!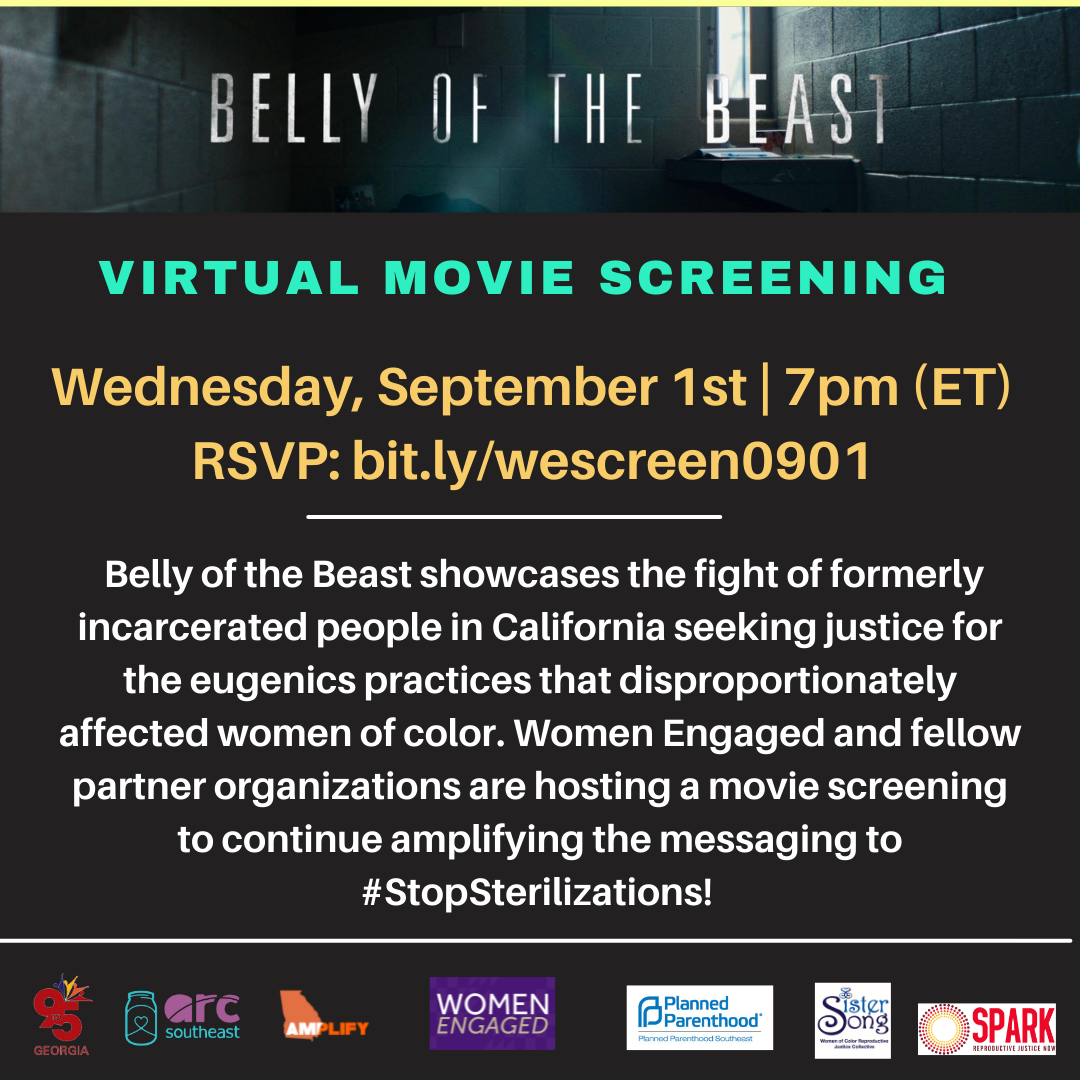 Enjoy this post?

Buy Cindy Lee Alves a tea