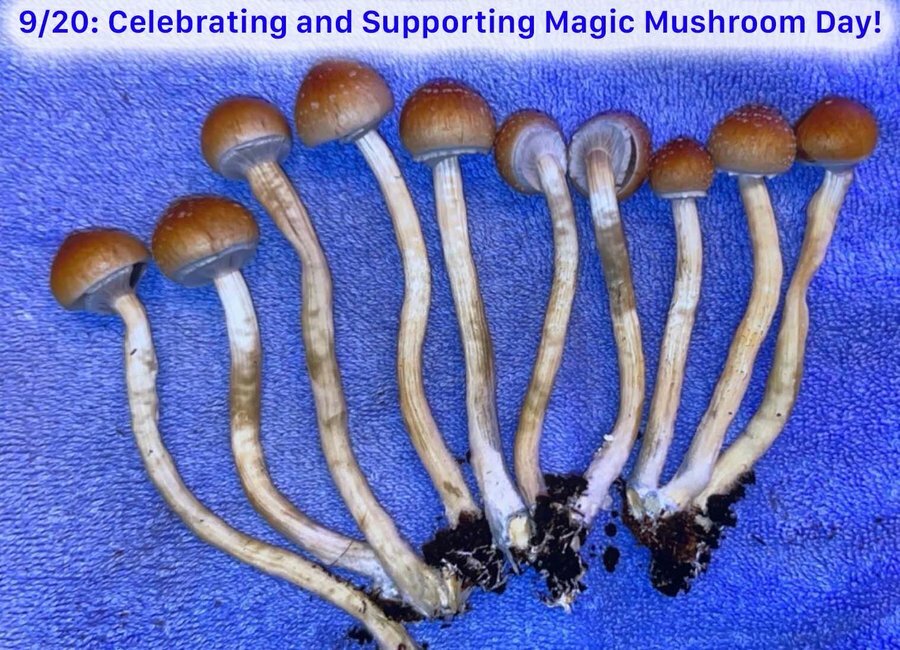 September, 20th — Happy Magic Mushroom Day!
This day is aimed to support the movement of psilocybin and psilocybin mushrooms legalization for therapeutic purposes: treatment mental health challenges and mental health growth of the whole humanity.
Shroomers! We believe this day will be here soon enough and it affect the health, life and the direction of humanity history.
How soon this day come depends not only on organizations and scientists, but on each of us in person.
Paul Stamets posted in Twitter and Instagram:
Please consider supporting these non-profits in their efforts to legalize the use of psilocybin and psilocybin mushrooms for the treatment of mental health challenges. Let the people speak - and vote! This movement for legalization is inevitable...and in my opinion unstoppable.
MAPS.org
MAPScanada.org
Usonainstitute.org
Freedomtooperate.org
psychedelicassociation.net
projectnewday.foundation

#mentalhealth #humanity #peoplespeak #medicaldevelopment #publicpolicy #support #research #nonprofit
Happy Magic Mushroom Day!
Peace 🙏