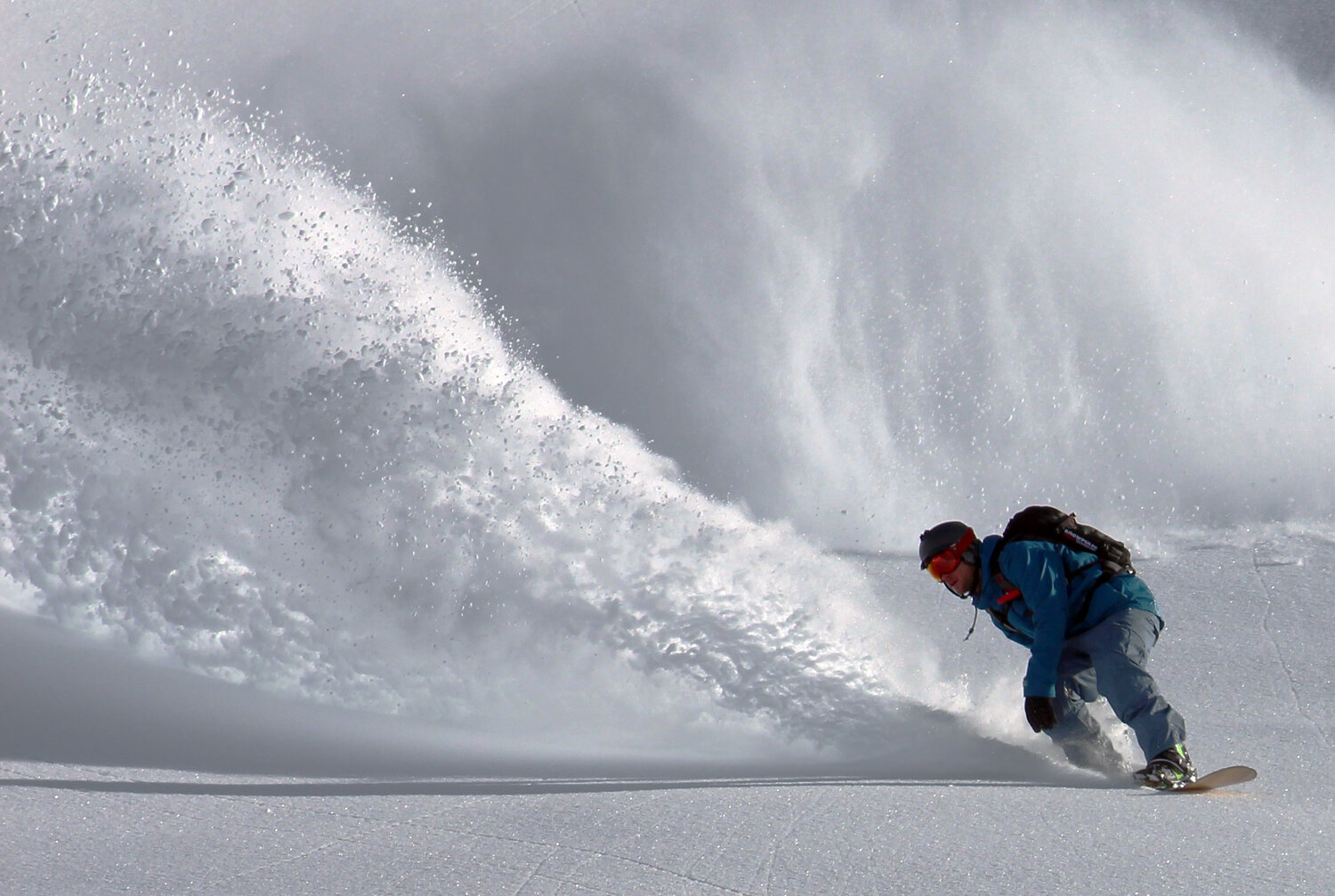 Making the right decision with your snowboard choice will make a huge difference to your on-snow experience. Whether you want to dial in your snowboard choice to make the most of the conditions or you want a ride that will take you anywhere on the mountain, there is plenty to consider. It can be hard not to feel overwhelmed with the jargon associated with snowboard technologies so I have aimed to make this guide as easy to follow as possible.
Stepping up from hire boards can seem daunting, but by doing so you will improve your riding and your stoke. You will have access to better and lighter materials, faster bases and some pretty sweet snowboard shapes.
---
WHAT TYPE OF RIDER ARE YOU
The first thing to consider when choosing a snowboard is the type of riding you would like to do. From Park to Powder different snowboards will have characteristics that lend themselves to a certain style of riding. Throughout this guide I will refer back to the type of riding each attribute may suit, so always keep this in mind.
Freerider
You are a snowboarder that likes to explore the whole mountain. Not restricted by pistes you venture into powder stashes and trees. You see steeps as a welcome challenge, not something to fear. Freeriders love to; go fast, slash pow, and lay trenches.
Freestyle
Freestyle snowboarders are the creatives among us. You see opportunity and variation in each feature. Park riders brave the kickers and love the feel of flying through the air but don't just restrict themselves to the park. Freestyle snowboarders enjoy natural features and make the most of side hits whilst cruising the pistes.
All-Mountain
All-mountain snowboarders enjoy everything about snowboarding and ride to what the conditions suit. On a powder day, you will find them chasing stashes and ripping through the trees, whereas they are just as happy in the park. An all-mountain snowboarder will; cruise the pistes, lap the park, and hike the peak all in the same day.
---
Snowboard Profile Shapes
The profile shape of a snowboard will have a huge effect on how it rides. Manufacturers will adapt the profile of a snowboard to help the board to suit certain riding styles or increase versatility. Some of the more popular snowboard profiles are below.
Camber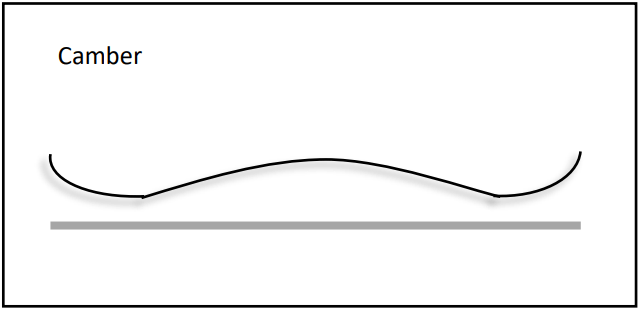 Camber is often referred to as the 'old school' and goes back to the very beginnings of the sport. Camber snowboard profiles uplift the middle of the snowboard whilst keeping the contact points at the tip and tail of the board in contact with the snow. A camber snowboard will provide ample pop to improve those ollies whilst maintaining solid edge contact and a stable ride. You rarely find Camber on a beginners snowboard due to the likelihood of an edge catch. If you can tame a camber snowboard you will be rewarded with a reassuring ride that you can take anywhere.
Best for Freeride, Carving or Hitting Jumps
Flat Camber
Flat camper or zero camber snowboards increase the amount of surface area in contact with the snow. This results in in a stable ride that can provide extra float in deeper snow. Flat camber boards can feel reassuring on rails as you are less likely to catch an edge breeding confidence. Flat camber snowboards lack the pop and liveliness of camber snowboards.
Best for a stable ride with no thrills.
Reverse Camber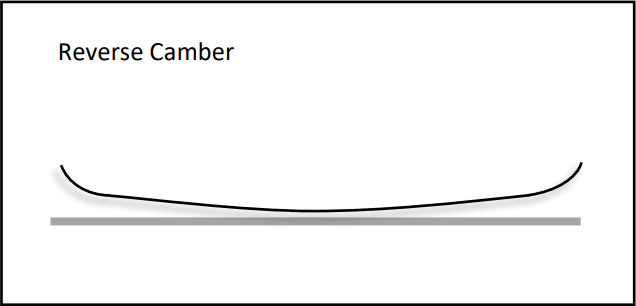 The opposite of a camber snowboard, reverse camber or rocker snowboards lift the contact points away from the snow. Reverse camber snowboards therefore feel a bit wishy washy in terms of edge hold. The benefits of a reverse camber snowboard is the added float in deep snow with the rocker acting similar to the hull of a boat. Beginners tend to find learning on reverse camber snowboards easier as you are less likely to catch an edge.
Best for beginners and deeper snow.
Search Revers Camber Snowboards
CamRock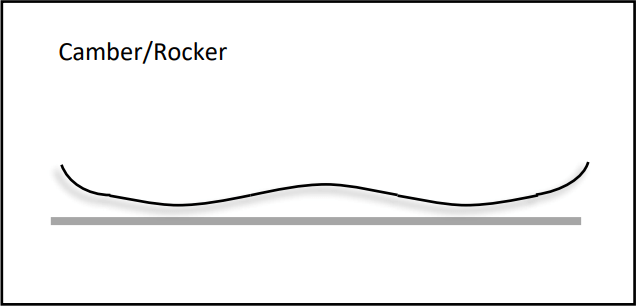 CamRock snowboards combine elements of camber and reverse camber snowboards to make versatile decks. CamRock refers to the use of camber under the binding inserts with rocker towards the tip and tail of the board. This snowboard profile gives you a best of both worlds scenario with great edge hold and stability but with a less catchy feel and improved float in powder.
Best for all-round performance
Best of the Rest
3BT
3BT or TBT is a patented technology used on Bataleon, Lobster and Whitegold snowboards. The brainchild of Bataleon, 3BT combines a full camber profile along the length of the board with uplifted side bases to prevent edge catch and increase float in powder. Bataleon offer different variations on 3BT depending on whether you buy a Park, Freeride or Powder board from their lineup. 3BT snowboards are easy to turn but once on edge keep a solid grip in the snow due to the full camber profile.
Rock Out Camber
Salomon use Rock Out Camber on their most versatile snowboards. Flat between the bindings with camber under each foot, a rock out camber snowboard is poppy and stable. Towards the tip and tail a Rock Out Camber snowboard introduces rocker to improve turn initiation and float in pow. Rock Out Camber snowboards are fun, stable and great in pow.
Search Rock Out Camber Snowboards
Pow Rocker
A number of snowboard brands are developing powder board designs using an elongated nose section with rocker to increase float. By coupling the rocker on the nose with a flat or camber section under the feet and tail a Pow Rocker snowboard will allow the back foot to sink lifting the nose of the board above the snow. This will prevent your back leg from tiring on a pow day.