Relaxing Music for Sleeping-Soothing Video
Relax your body and calm your mind with this soothing video.With this soothing music you will relax and fall asleep easier.You can repeat this video as many times as you need to relax.
"That's the advantage of insomnia. People who go to be early always complain that the night is too short, but for those of us who stay up all night, it can feel as long as a lifetime. You get a lot done." – Banana Yoshimoto"
"I love the silent hour of night, for blissful dreams may then arise, Revealing to my charmed sight – What may not bless my waking eyes." – Anne Brontë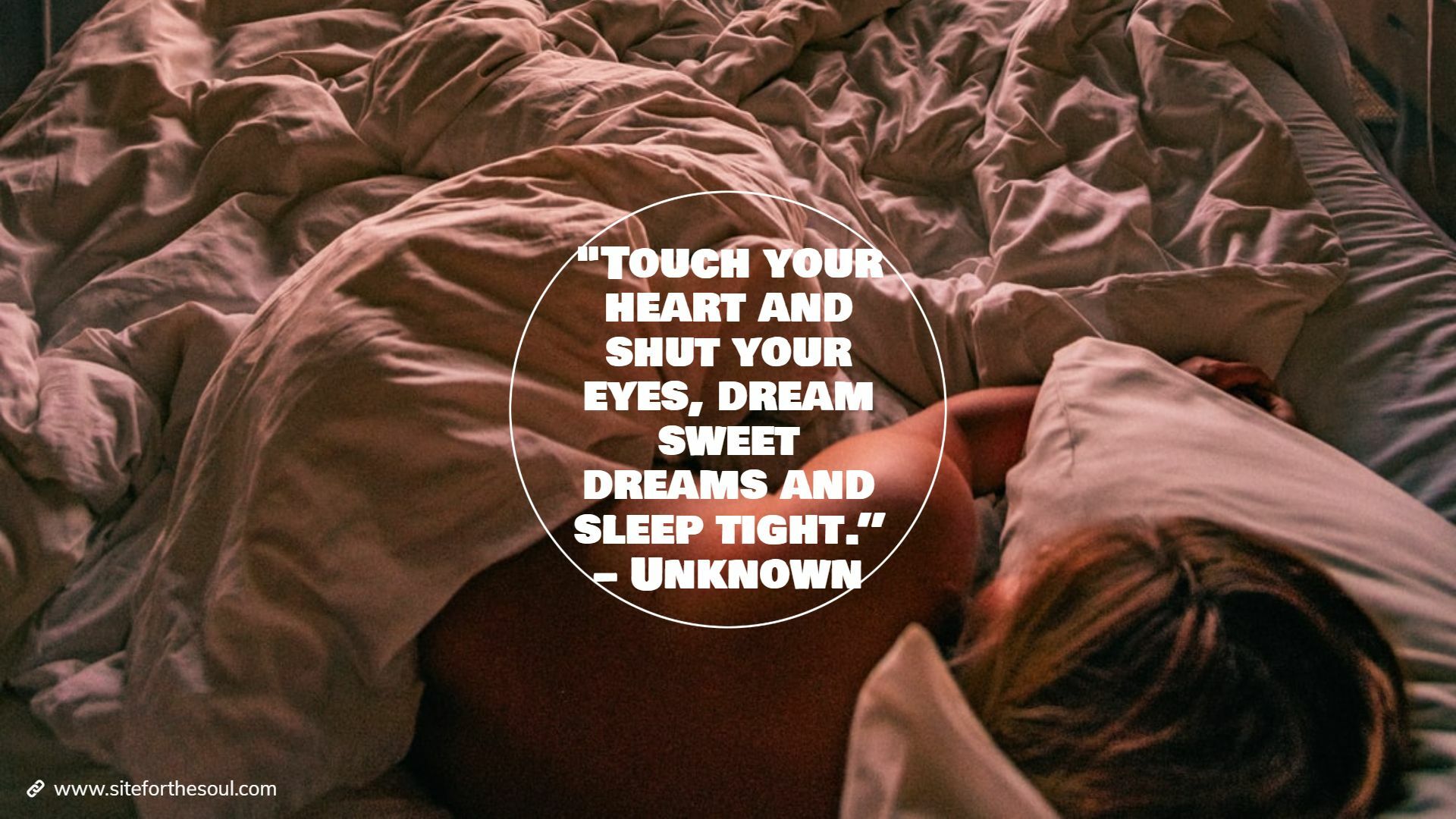 "Here is to hoping that angels will guard you while you dream and the gentle breezes of the night will keep you cool. If it is too cold, may your blankets be warm as you drift on to a gentle rest." – Unknown
"The stars and moon arrive just to wish you a good night. Let the light of the moon guide your dreams as you pass the night away." – Unknown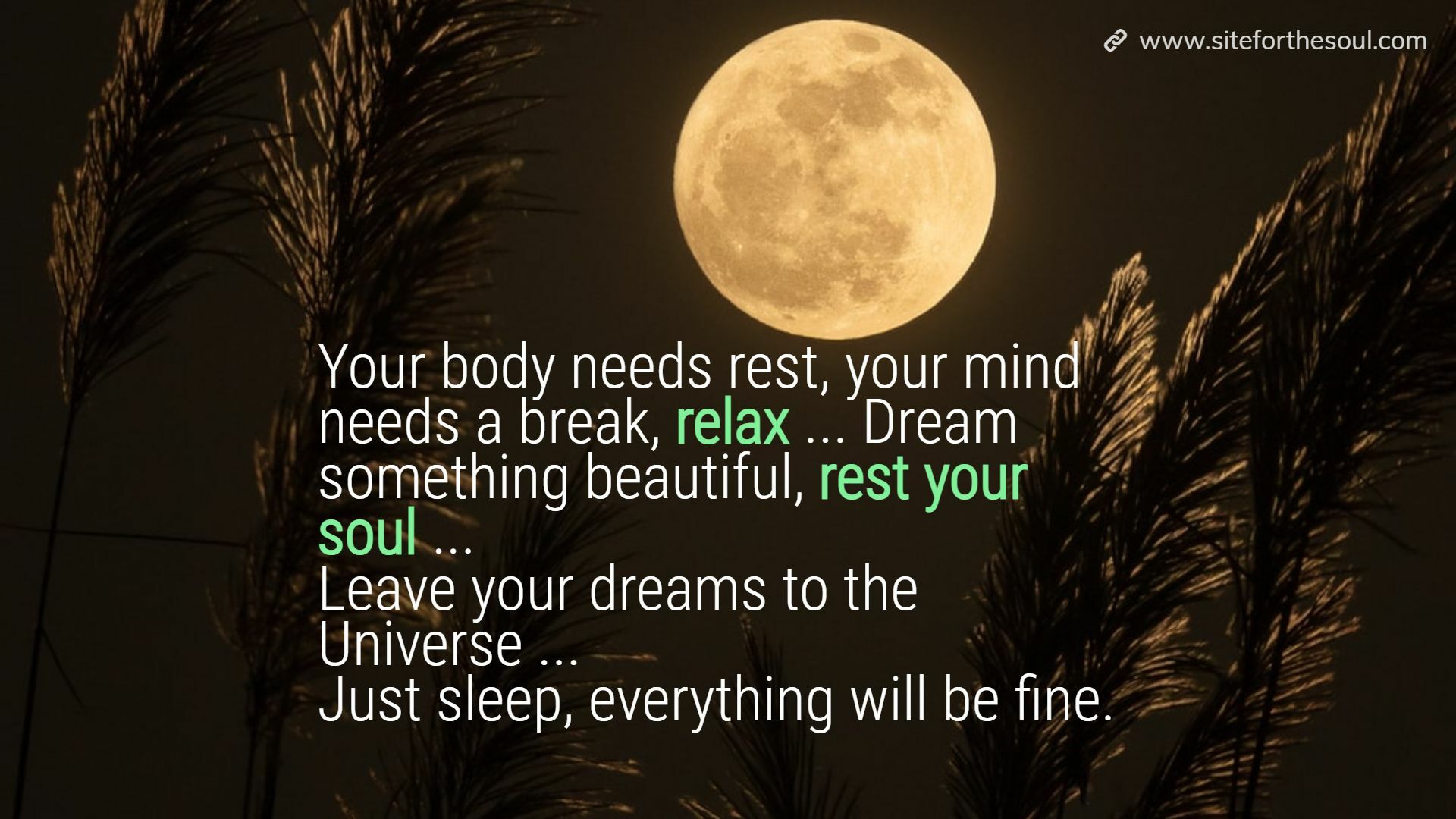 Enjoy this post?

Buy SiteForTheSoul a coffee