Stream Schedule for July 2021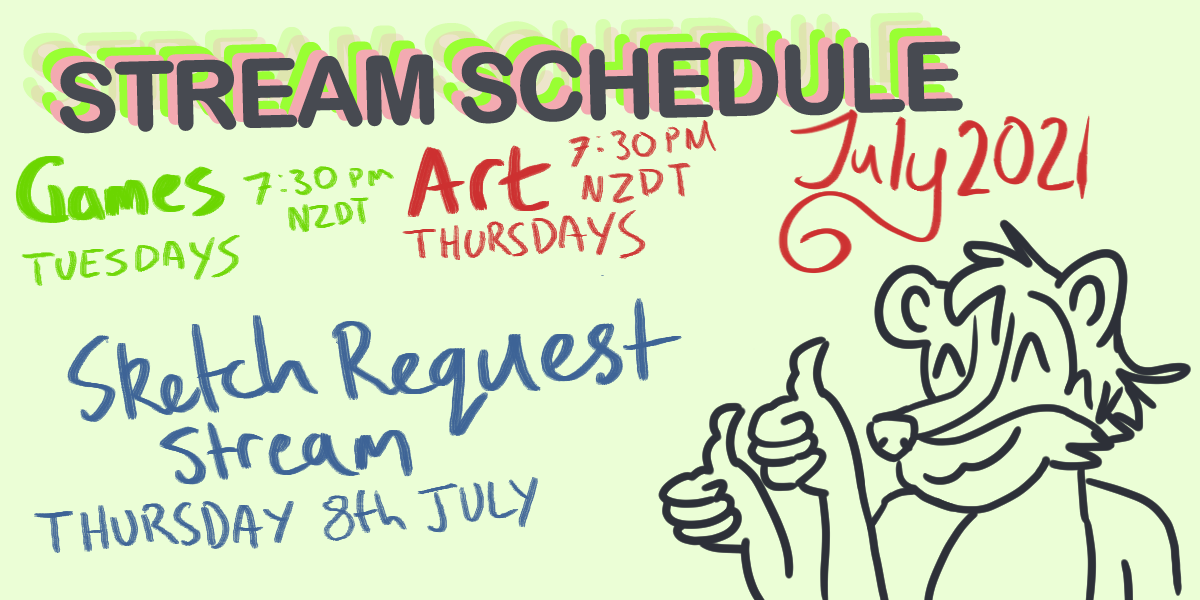 https://twitch.tv/juniperskunktaur
Tuesdays 7:30pm NZDT: Video Games! If you wanna play something with me on stream, DM me!
Thursdays 7:30pm NZDT: Art! Come hang out!
Sketch Request Night
Thursday 8th July, 7:30pm NZDT
I'll be taking requests on stream for all in attendance!
I hope to see you in chat!
Enjoy this post?

Buy Juniper Skunktaur a coffee