Digital Sketchbook - Rabbits
Getting into holiday cheer, I have been sketching wintery animals digitally, adding a bit of paint, and then using my reference to create anthromorphs of all sorts.
Today, snowy hares and white rabbits! I spent about an hour and a half with this digital sketchbook practice today.
If you would like to try this with a bit of mentoring on techniques, process, choosing reference photos or something else, I offer tutoring as well!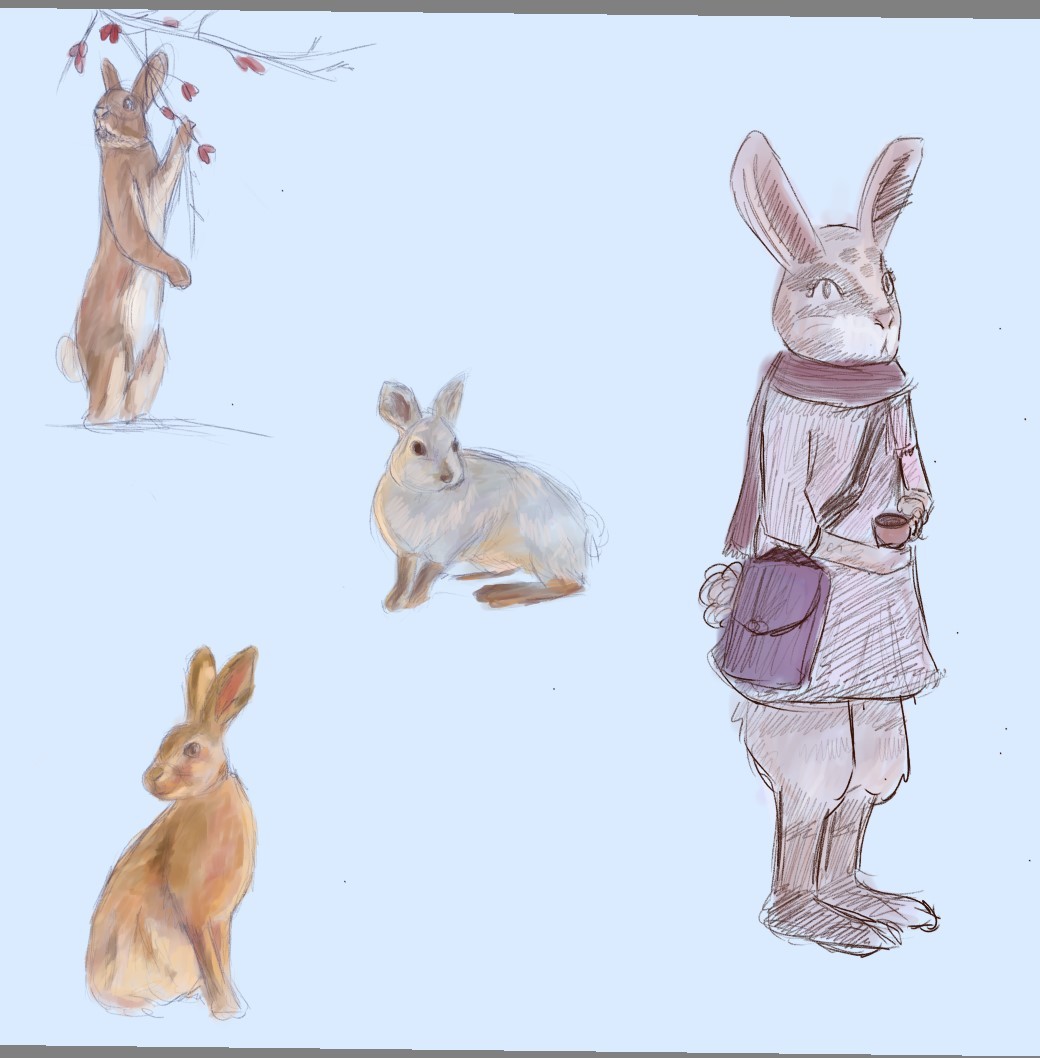 Enjoy this post?

Buy Skycae a coffee