Why A Cup of Tea?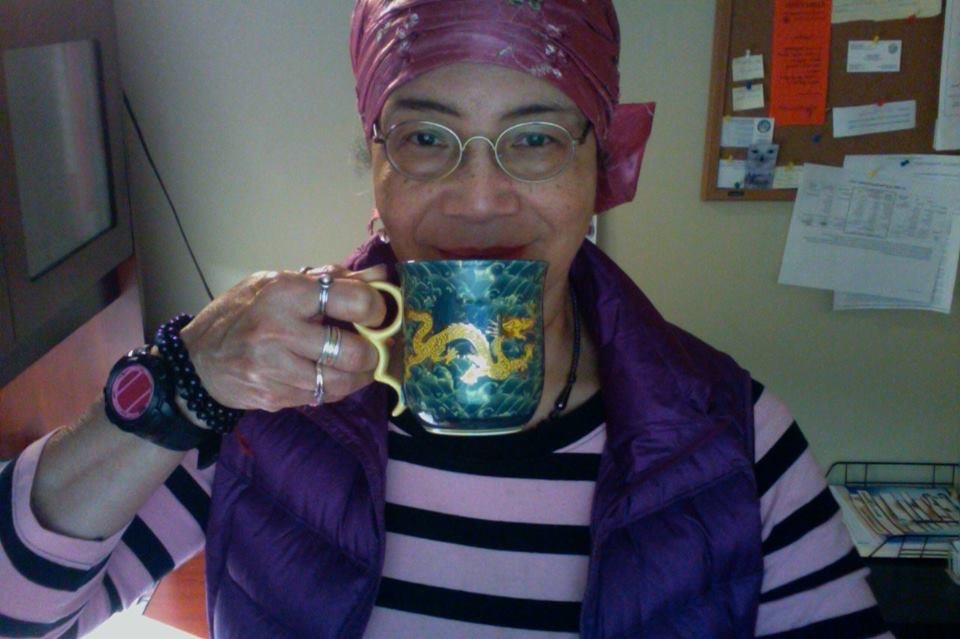 That's me a few years ago in my closet office at the SVT Health & Wellness Community Clinic. I was an RN Case Manager. On my off hours I gave storytelling performances on all of Homer's stages, started a storytelling group, and self-published two books, I've marketed poorly.
When I retired from nursing, I jumped into webinars and groups promising thousands of dollars as an online entrepreneur. I'm still on that journey and so far have succeeded in making several bad investments and a little money. So I have to work two 12-hour night shifts to supplement my social security income.
Living in Alaska's expensive and starting a business requires money. This is the first business lesson everyone should be told and I wasn't.
Thanks for dropping by. I'd love to share a cup of coffee or tea with you virtually. Why tea? I can drink several cups of tea every day, herbal, green, black, chai. But coffee, only once a day and not every day.
Here's my most recent article in Medium, You Made My Day.
Please do keep dropping by for new writings and links.
Enjoy this post?

Buy Skywalker Payne a cup of tea