New Tool: SunriseSunset.io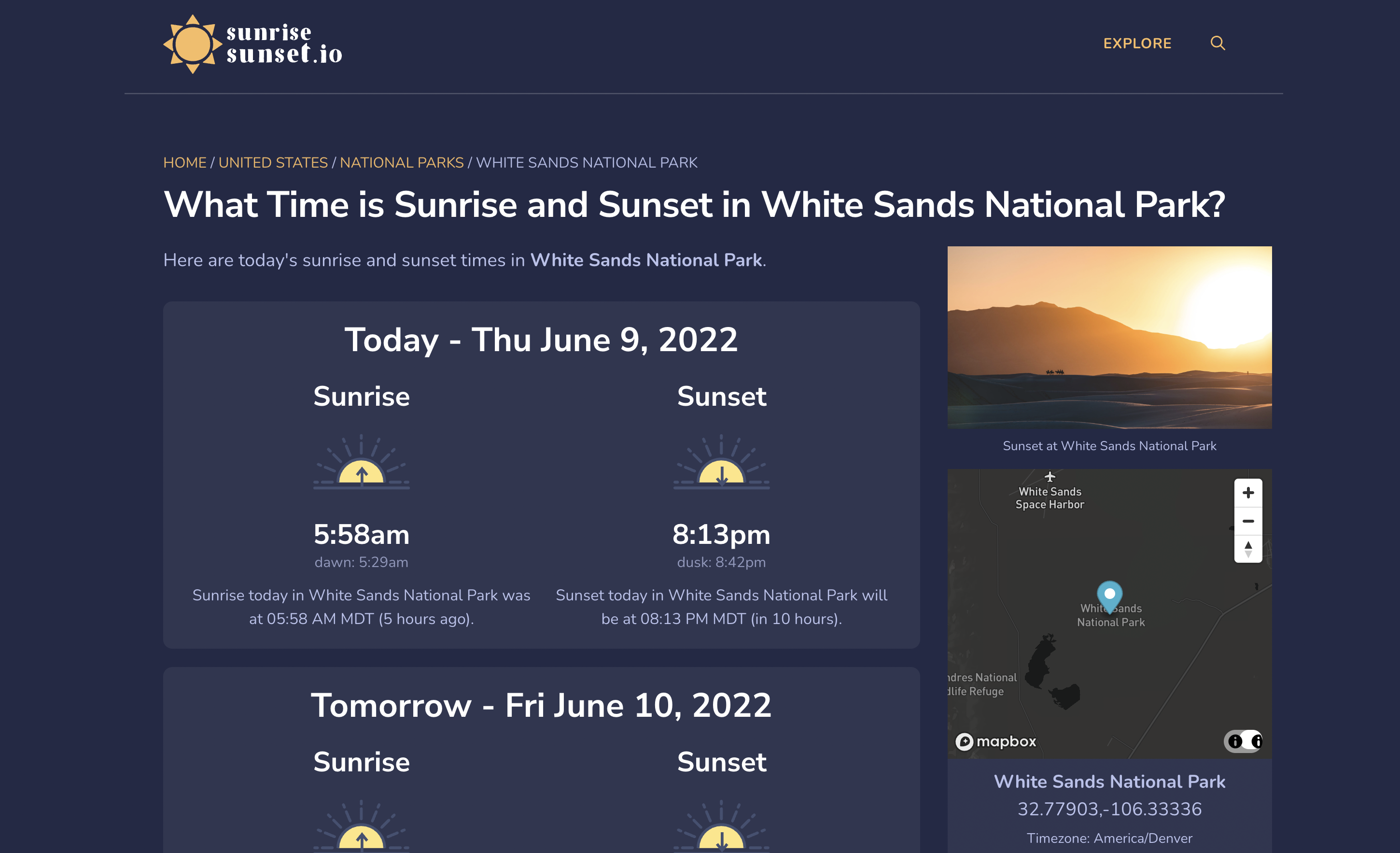 I'm happy to announce my latest web tool SunriseSunset.io.
Main features include:
Sunrise and sunset times for any location in the world.

Example photos of sunrise/sunset of each location on the site.

Explore page with all of the primary locations on the site included the US and National Parks.
Enjoy this post?

Buy Andy Feliciotti a coffee