Portrait of Bob Marley
Bob Marley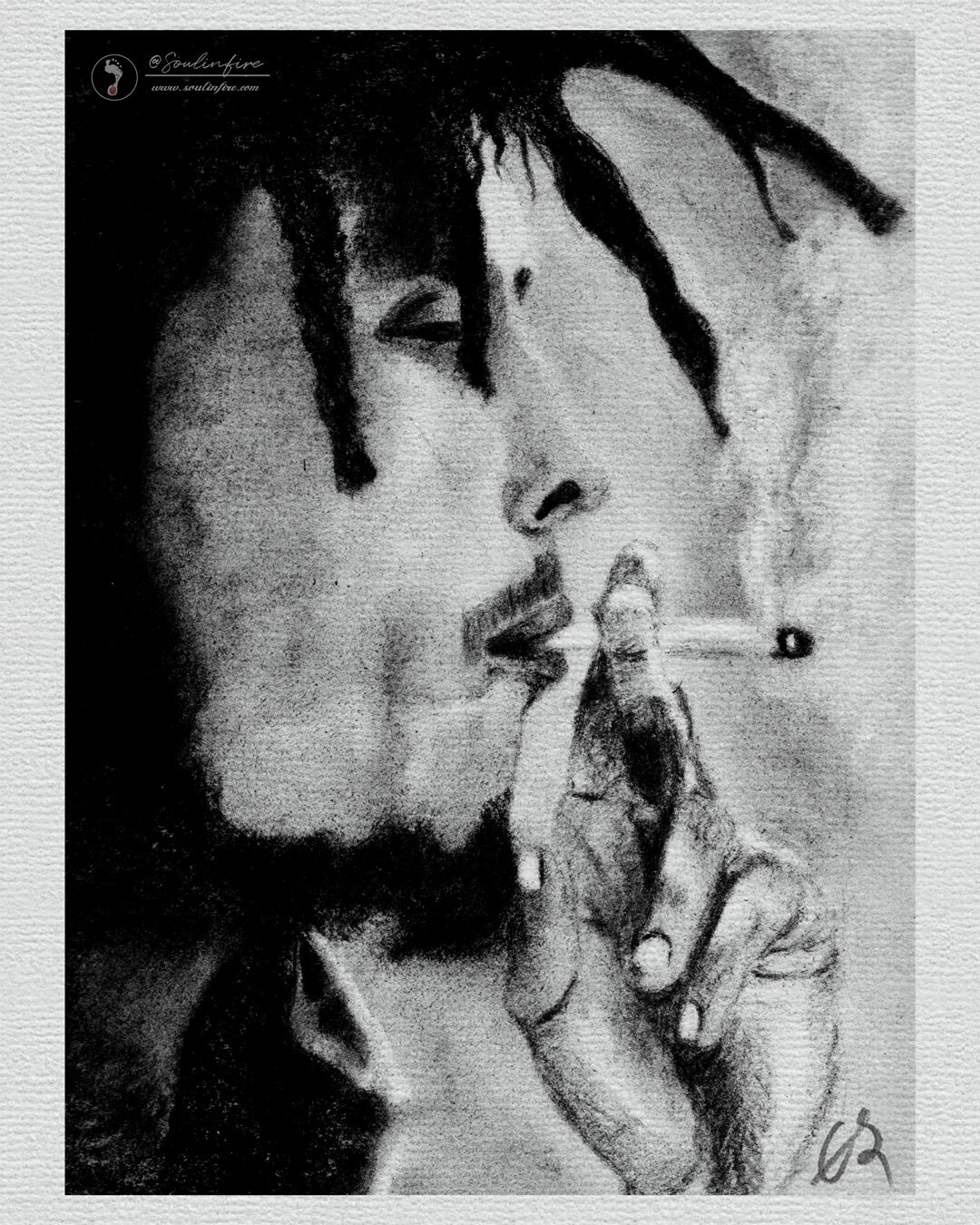 Robert Nesta Marley OM was a Jamaican singer, songwriter, and musician.
Considered one of the pioneers of reggae, his musical career was marked by fusing elements of reggae, ska, and rocksteady, as well as his distinctive vocal and songwriting style. Marley's contributions to music increased the visibility of Jamaican music worldwide, and made him a global figure in popular culture for over a decade. Over the course of his career, Marley became known as a Rastafari icon, and he infused his music with a sense of spirituality.
Truth is everybody is going to hurt you: you just gotta find the ones worth suffering for.
-Bob Marley
Visit: www.soulinfire.com
WhatsApp:
https://wa.me/919944542499?text=Hi%20Sanjeevan
All Social Media accounts Link:
https://soulinfire.com/contact-me/
Contact +91-9944542499 for commissioned artworks.
#bobmarley #bobmarleyquotes #bobmarleyandthewailers #bobmarleymusic #bobmarleymuseum #bobmarleyart #bobmarleyquote #bobmarleytribute #bobmarleys #happybirthdaybobmarley #bobmarleyshirt #bobmarleyday #bobmarley75 #ripbobmarley #bobmarleycover #bobmarleyfans #bobmarleytattoo #bobmarleyarchive #kaosbobmarley #bobmarleyforever #bobmarleybirthday #bobmarleylove #bobmarleyfan #bobmarley70 #bobmarleydrink #bobmarleysong #bobmarleyhouse #bobmarleyshots #bobmarleytshirt #bobmarleystyle #bobmarleyshot #bobmarleyvibes #bobmarleylive #bobmarleyfoundation #lovebobmarley #bobmarleyshouse #ilovebobmarley #tributoabobmarley #bobmarleypapers #bobmarleymausoleum
Enjoy this post?

Buy Soul In Fire a coffee