Portrait of Charles Darwin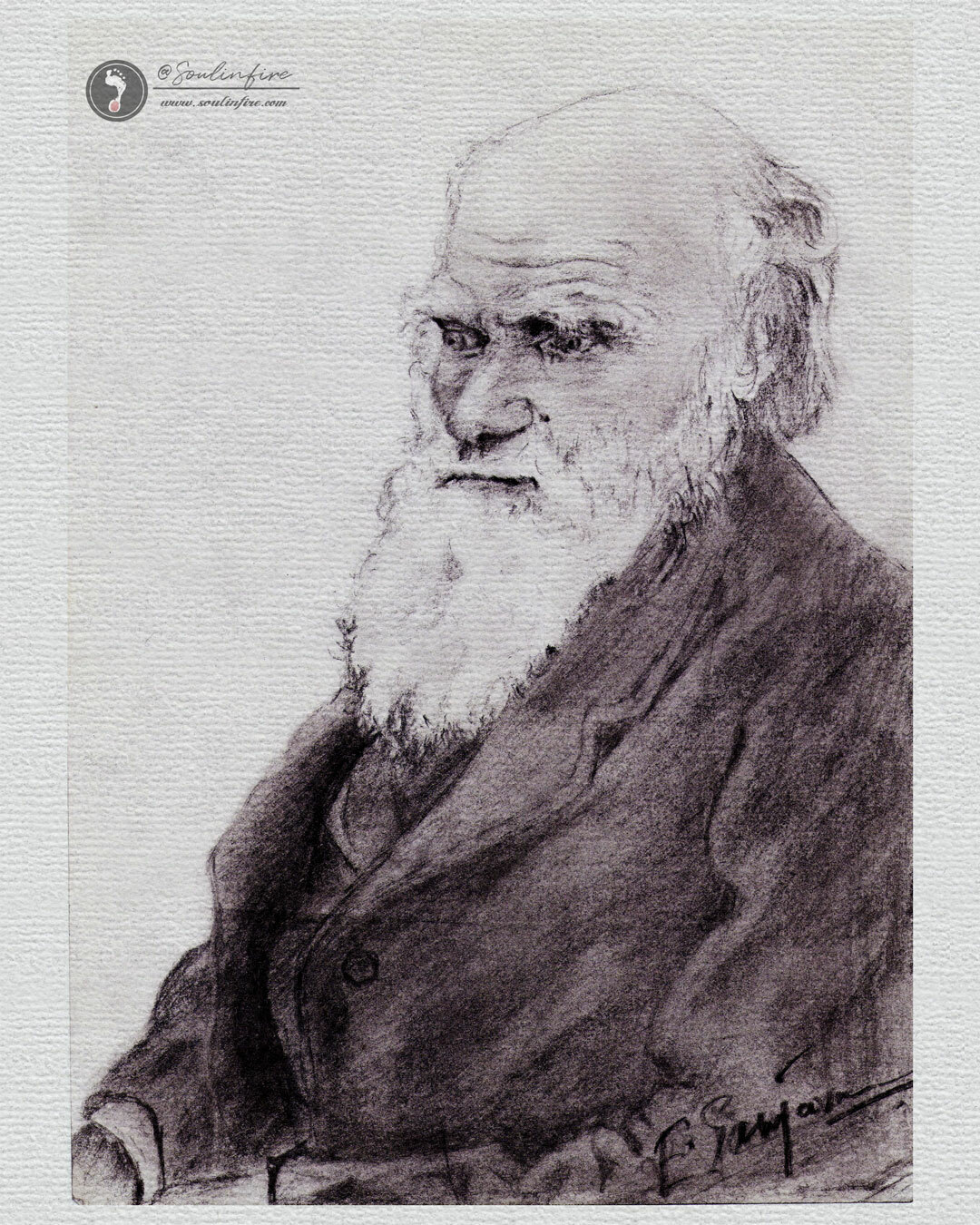 Charles Robert Darwin was an English naturalist, geologist and biologist, best known for his contributions to the science of evolution.
His proposition that all species of life have descended from common ancestors is now widely accepted and considered a fundamental concept in science.
In a joint publication with Alfred Russel Wallace, he introduced his scientific theory that this branching pattern of evolution resulted from a process that he called natural selection, in which the struggle for existence has a similar effect to the artificial selection involved in selective breeding.Darwin has been described as one of the most influential figures in human history.
Darwin published his theory of evolution with compelling evidence in his 1859 book On the Origin of Species.
"A man who dares to waste one hour of time has not discovered the value of life."
― Charles Darwin
Visit: www.soulinfire.com
WhatsApp:
https://wa.me/919944542499?text=Hi%20Sanjeevan
All Social Media accounts Link:
https://soulinfire.com/contact-me/
Contact +91-9944542499 for commissioned artworks.
#art #artist #artwork #instaart #arte #artistsoninstagram #artofvisuals #artoftheday #artsy #fineart #artistic #artists #arts #artgallery #artistsofinstagram
#artlovers #traditionalart #artistoninstagram #artstagram #artlife #artcollector #artista #artofinstagram #artesanal #artworks #artstudio #artcollective #art_spotlight #worldofartists #arttherapy
Enjoy this post?

Buy Soul In Fire a coffee