Spring Equinox 2021
Soooo let's chat about the Spring Equinox! We're about a week into this NEW energy. Time to check in.💡
🤔 First, what is the Spring Equinox? When is it?
☀️ In the Northern Hemisphere, the March equinox (aka spring equinox or vernal equinox) occurs when the Sun crosses the equator line, heading north. This event marks the start of spring in the northern half of the globe. After this date, the Northern Hemisphere begins to be tilted more toward the Sun, resulting in increasing daylight hours and warming temperatures. (In the Southern Hemisphere, it's the opposite: the March equinox marks the start of autumn, as the Southern Hemisphere begins to be tilted away from the Sun.) Our Spring Equinox was Saturday 3.20.2021.
💐 Spring is a really joyful time with themes of awakening, rebirth, and new life. Nature is waking up after her long Winter's rest. Everything's coming alive; the natural world is being reborn.
💫This same thing is happening within you – in your life & in your spirit. We have spent the past several months inside. (or perhaps 12?!)
Our focus has been on our inner worlds. It's been a time of resting & inner reflection, a time of sleeping & dreaming new dreams. Just like the daylight & the short winter days, we've spent the past season in the dark – we've been focused almost entirely inwards.
🔥 At the Spring Equinox your energy starts shifting back into the outer world. Spring represents a new day, a new dawn, a new sun rising. A new chapter is beginning for you. Life is waking up in the warm sunlight.
✨Hopefully your spirit is feeling ready for a fresh start. You may be feeling alive right now with new ideas, new plans, fresh inspiration. Parts of you are coming alive in ways they never have before.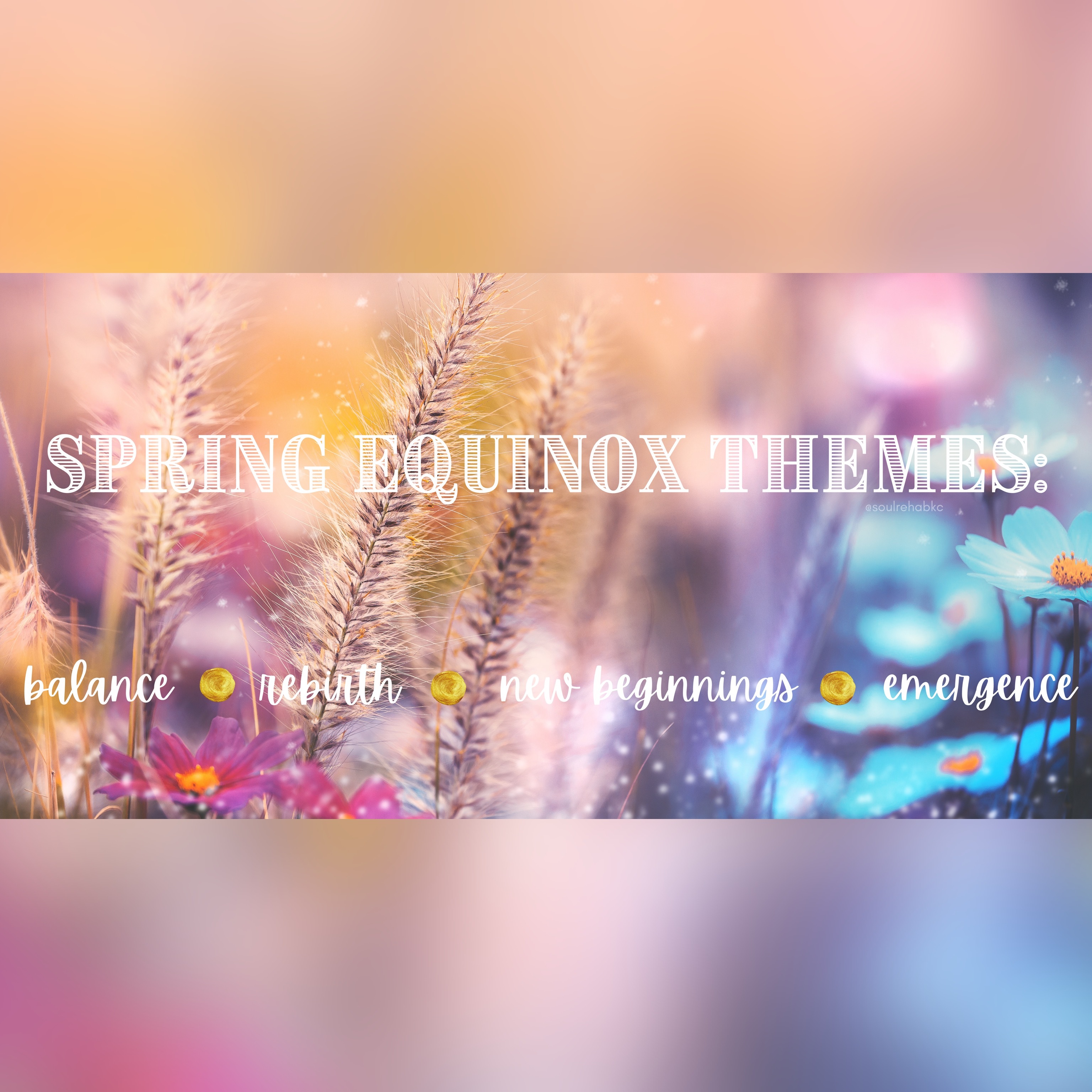 Right now you have an opportunity to be reborn as an updated version of yourself. (Even if you don't FEEL any different than you did this time last year. The truth is, you ABSOLUTELY are. You have lived a whole year of experiences & growth. Even if you don't feel like you've made any changes in your life, YOU HAVE.)
💓Embrace this new beginning.
Curious about more Cosmic insight? Access on-demand Cosmic Coffee Talks on your time - library link in bio!
Enjoy this post?

Buy soulrehabkc a coffee