Lets start with tradingview
I don't think anyone would invest in the stock market without using any charting tool. And speaking of charting tool, tradingview.com should be the very best of the bread. I am personally a price action trader, and I like to find support/resistance and sometimes even VCP pattern in my targets. And tradingview has all the functions that I need. The only thing missing from TV is it doesn not have a built-in function to place trade on IB (Interactivebrokers). I know some folks may have written their scripts and API to do that...but I would rather like to put time on find the next stock that would shot 10-20% overnight than maintaining my python codes.
I have also been sharing my stock pick on my tradingview profile. Thanks for the bull market this year, I have been doing more than great in 2020 and you could take a look at all my picks if you are interested.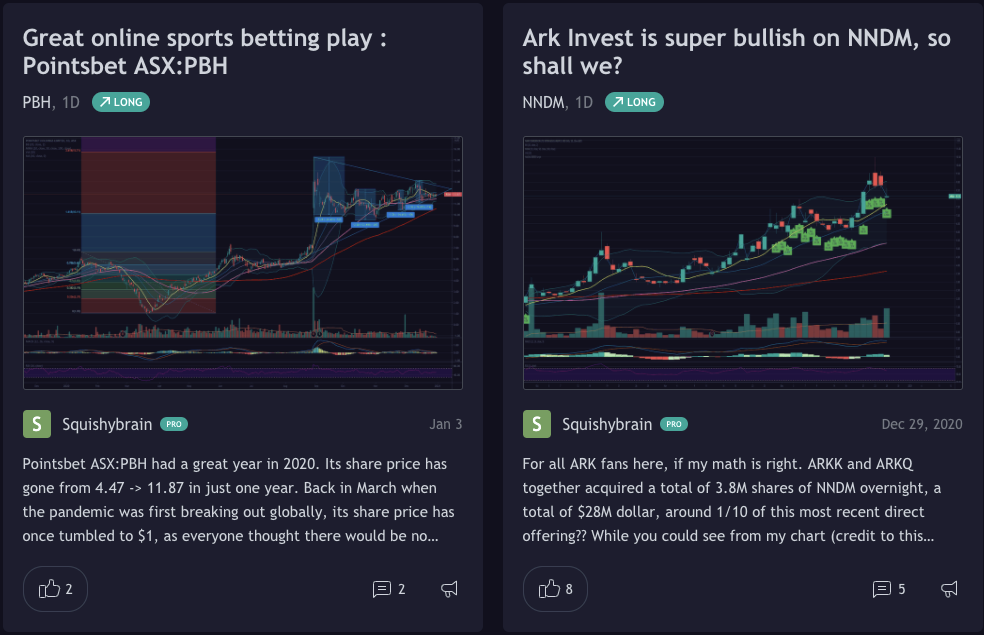 Enjoy this post?

Buy Squishy Brain a coffee