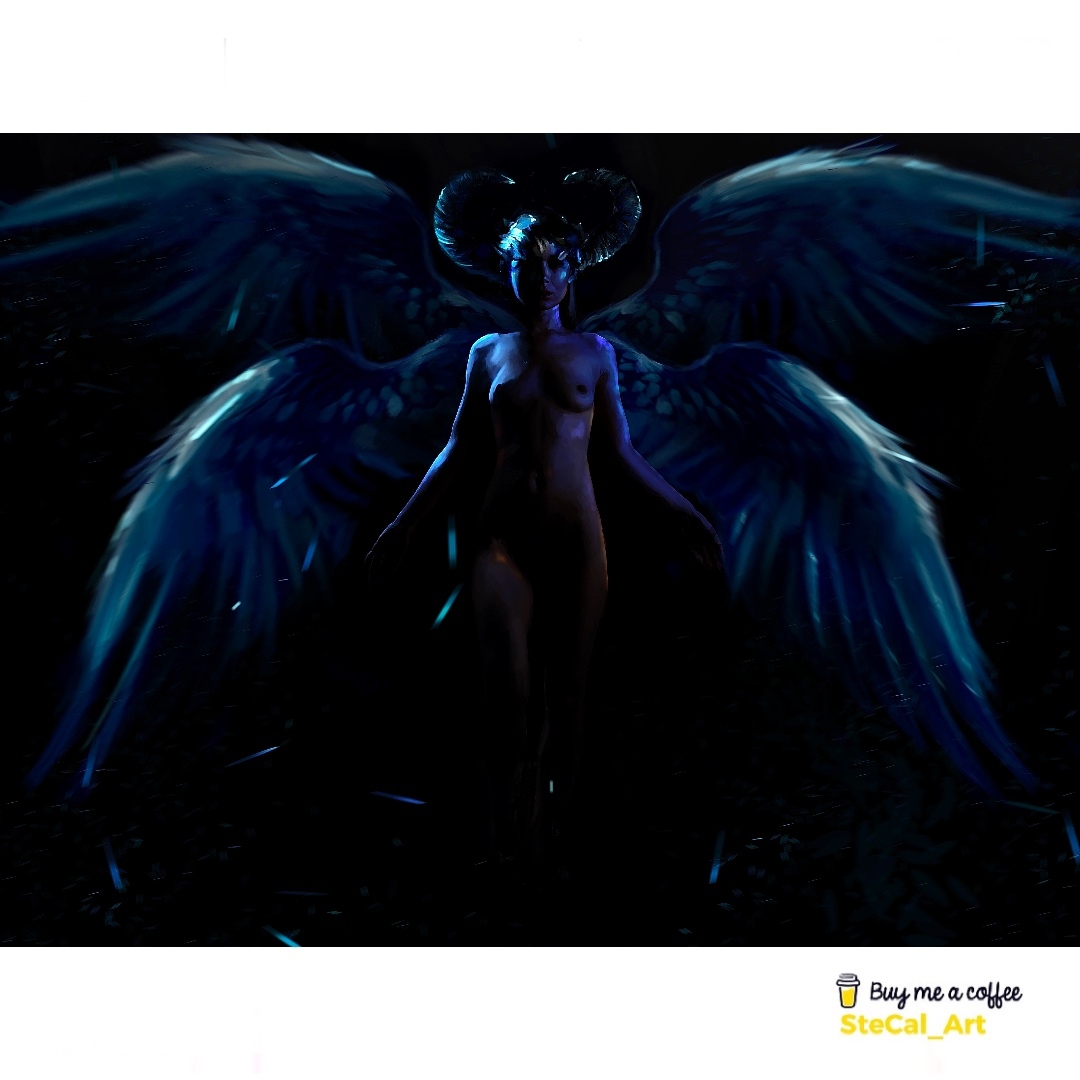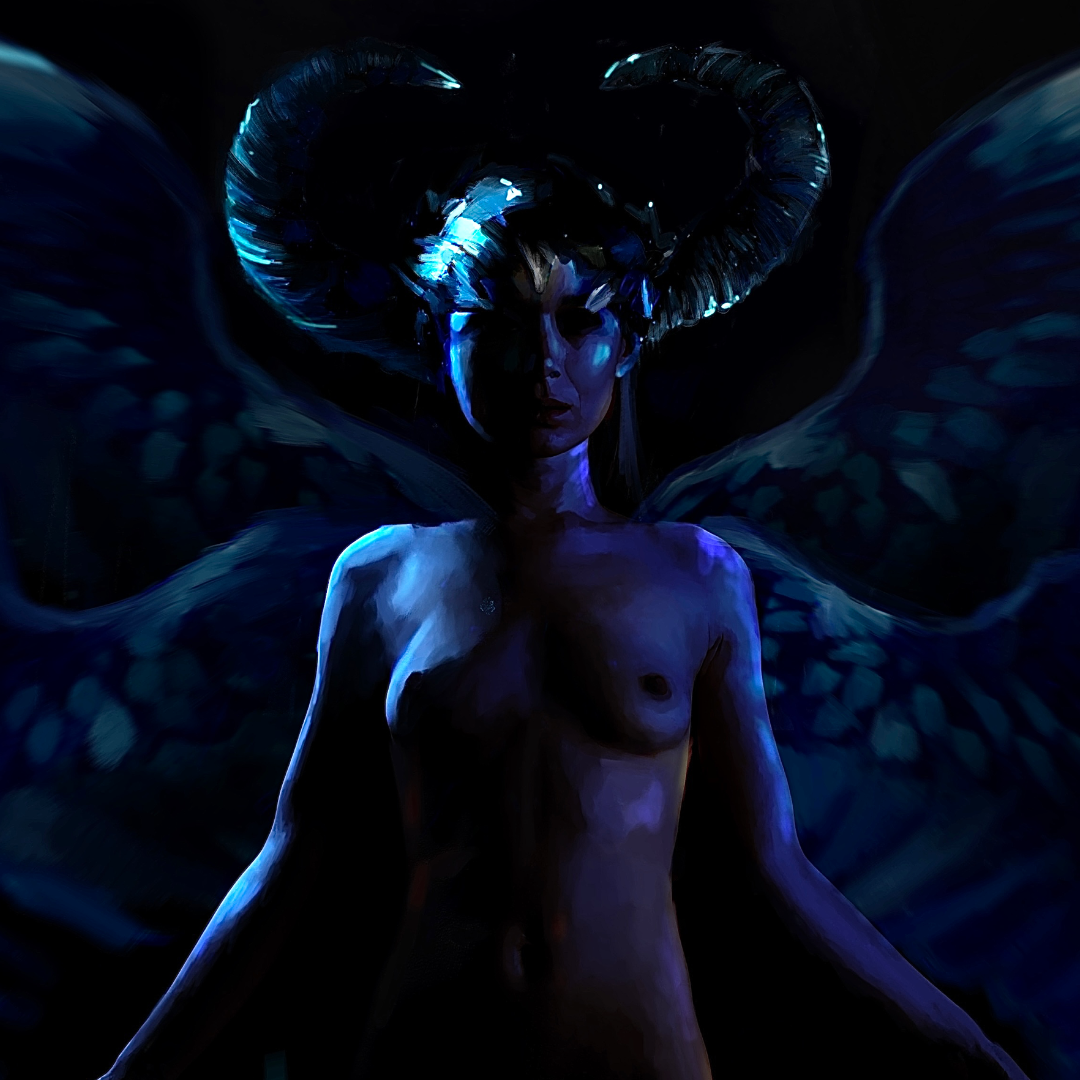 ⚫️Noctis, The First Exiled⚫️
There is a legend in the world of angels and gods, The Power of Wings. The Wings Give each Angel particular powers, which differentiate them from each other. She was the first, the first to tear off another angel's wings by betrayal, making her power grow immensely. For this cruel act, she was exiled from the First Circle, but still haunts the dreams of those who dared to exile her. In the darkness of the night one can still hear the beating of its four dark wings.
🇮🇹
C'è una leggenda nel mondo degli angeli e degli dei, Il Potere delle Ali. Le Ali conferiscono ad ogni angelo poteri particolari, che li differenziano gli uni dagli altri. Fu la prima, la prima a strappare le ali di un altro angelo per tradimento, facendo crescere immensamente il suo potere. Per questo atto crudele, è stata esiliata dal Primo Cerchio, ma perseguita ancora i sogni di coloro che hanno osato esiliarla. Nell'oscurità della notte si può ancora sentire il battito delle sue quattro ali scure.
#fantasyart #darkfantasy #fantasyillustration #fantasyillustration #nudeart