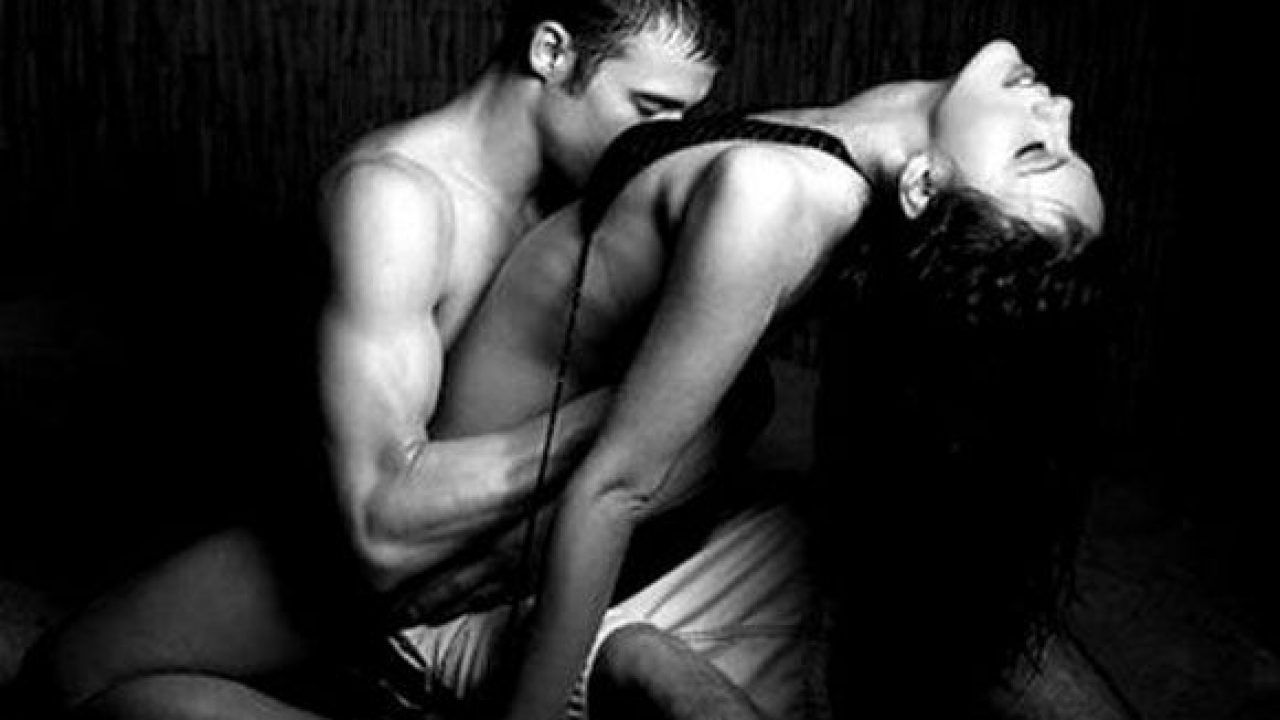 Whips, chains, toys, exotic clothes and lingerie, this is my world. But it was not always like this. My life before was way simpler, plain, boring, stuck in a simple routine and without the feeling of true pleasure.
Hello, my name is Rebecca and this is my story...
I am brunette, with dark brown eyes, long and silky hair, big breasts with perfect nipples, wide hips and thin waist, not as tall as I would like to be, but as someone once said, the best perfumes are often inside of the smallest of bottles. I have been always willing to enchant a man who can make me explode with pleasure, something that, sadly, I have forsaken in my relationship. Nowadays, I am the wife of an engineer and the mother of two children, whom I cherish deeply.
My sexual life has become dull and uninteresting. There have been many times I have embraced him, without even willing, just to make HIM happy. He has never listened to my body, longing for lust and pleasure, until a movie changed my life ofrever. I wantes to become the protagonist of my own life. That young and submissive girl who turned herself in to her boss as her slave, her toy of pleasure.
"Did you like the movie, honey?" My husband asked, before my shocked face. I was speechless and amazed, my vagina still drooling and my thong as wet as never before.
"Of course I did, it was awesome!" I answered, longing for the day I could be like the girl in the film.
"Are you serious? I thought you wouldn't want to. I never thought you were into that kind of thing"
I smiled, placed my hand in his crotch and started to gently rub his penis, my eyes full of love, lust and pleasure.
"If it is the right man, I'd love to be dominated."
"Do you want to play some scenes with me?" Oh god, I have been waiting for so long to hear that question from him.
"Of course! Save from that urine scene, not that one please."
He smiled and nodded, as I stroked him gently.
His pants went down, and his penis went up. It was splendid, medium sized but thick. I hold it with my hand and started to rub. Up and down at first, then down and up.  It was as hard as stone. I licked his gland, put it on my mouth and it blew up inside, his load all over me. It was such a pleasant moment. I have never felt so good in a long time.
A few weeks later, we managed to have some time wihout the children, and we booked a hotel in an exotic, private and magical place, for a whole week. I had bought a few toys, dildos, balls, chains and more. My new set of fun stuff to play. We arrived at the hotel and had a shower together, water falling next to our naked bodies. He was playing with his fingers and my vagina, while kissing my neck. My body felt as a volcano on fire, hot and intense.
My hands were on the wall, my bum rose up, and I begged for his dick inside of me. Take me on, here and now. Make me yours.
He grabbed my bum with his hands, and started to lick as if it were a delicious fruit. I moaned with pleasure as my vagina erupted. I was barely able to stand up on my own. His fingers got into my wet insides, with a gentle movement, as if it were a tender massage, while he never stopped playing with his mouth. I moaned yet again, the water mixing with the both of us as it fell.
He stood up, ready to penetrate me, his hands on my neck. All I could do was mutter:
"Yeah darling, hit me harder. I'm your wench, I'm your slave"
He started to push me even harder, and I came for the second time. He took me to the bed and put me face down, hands and feet tied up hard. He blindfolded me, covered my mouth and started his game. I was completely hlpless, unable to move. He showed me the first toy, a samll black dildo with silver features. He turned it on and started ti okay with my clitoris. My body was no longer mine, I was just the plaything of my husband, and I enjoyed every second of it.
I was unable to see, but I could imagine him as if he were a child, playing with his new toy. He was the master of my body, my clit and bum belonged to him. I felt my vagina throbbing, my clit pumping, me feet trembling. He did not stop,  the dildo went on, vibrating even more. I came again as my legs shivered.
He grabbed the next toy and put it inside of me. He massaged everywhere, bitting me with lust. I wanted to shout, but was unable to do so. My eyes were blinded by pleasure, my body trembled even more. Was I in Hell or Heaven? I could not tell. All I knew was that I was breaking apart, melting under too many orgasms. Then he untied me.
I was at bed, in an ecstasy of pleasure. He flipped me over, and started licking my vagina again. He pressed my nipples, as hard as stone. His tongue was crazy all over me, his mouth full with all of my essence.
He grabbed muçy beautiful feet and placed them on his shoulders, while he put his dick inside. The dildo was on my clit, linking us in a world of pleasure. His hands were on my breasts, round and big. His cock pushed even further. There was nothing in my mouth in that moment, so nothing prevented me from shouting as I have never done before. I could even feel my neighbours listening to my shouts and moans, as if I were a whore tortured and fucked by her master.
"Who is my bitch?" My husband asked.
"I am your bitch. Hit me harder!" I answered.
He could not hold it any longer. He took his penis out and showered me with everything he had. It was all over me, a perfect feeling of pleasure and love.
Tired, he lied next to me, kissed me gently and we both  fell into a deep sleep.
From then onwards, nothing has been the same ever again. Our sexual routines are way more imaginative. We are the best of friends and lovers, never allowing boredom to take control of our lives again.
If you liked my story, please consider join my membership so as to receive more of my exciting stories each week. If you loved it give me a like, and if you came, share it.
Do not forget support my talent with a cup of cofee to make me even hotter!
That will make me so happy ..
With Love. Steffi