Episode 58 is here!
After a little #Christmas delay, Part 2 of #LAGuns guitar player @acevonjohnson's visit to The Steve & Crypto Show is here!
Listen to Episode 58 NOW, wherever you get your favorite #podcasts or https://anchor.fm/steveandcryptoshow/episodes/Part-2-Of-Our-Chat-With-Ace-Von-Johnson-e1ca4op!
We're on Patreon now too!! Spread the word! (Link in bio)
#mutantfam #SteveAndCryptoShow #RT #podcast #horrorpodcast #popculture #music #rocknroll #artist #ComicBookSwapMeet #podcastrecommendations #spotify #applepodcasts #subscribe #review #listen #popular #patreon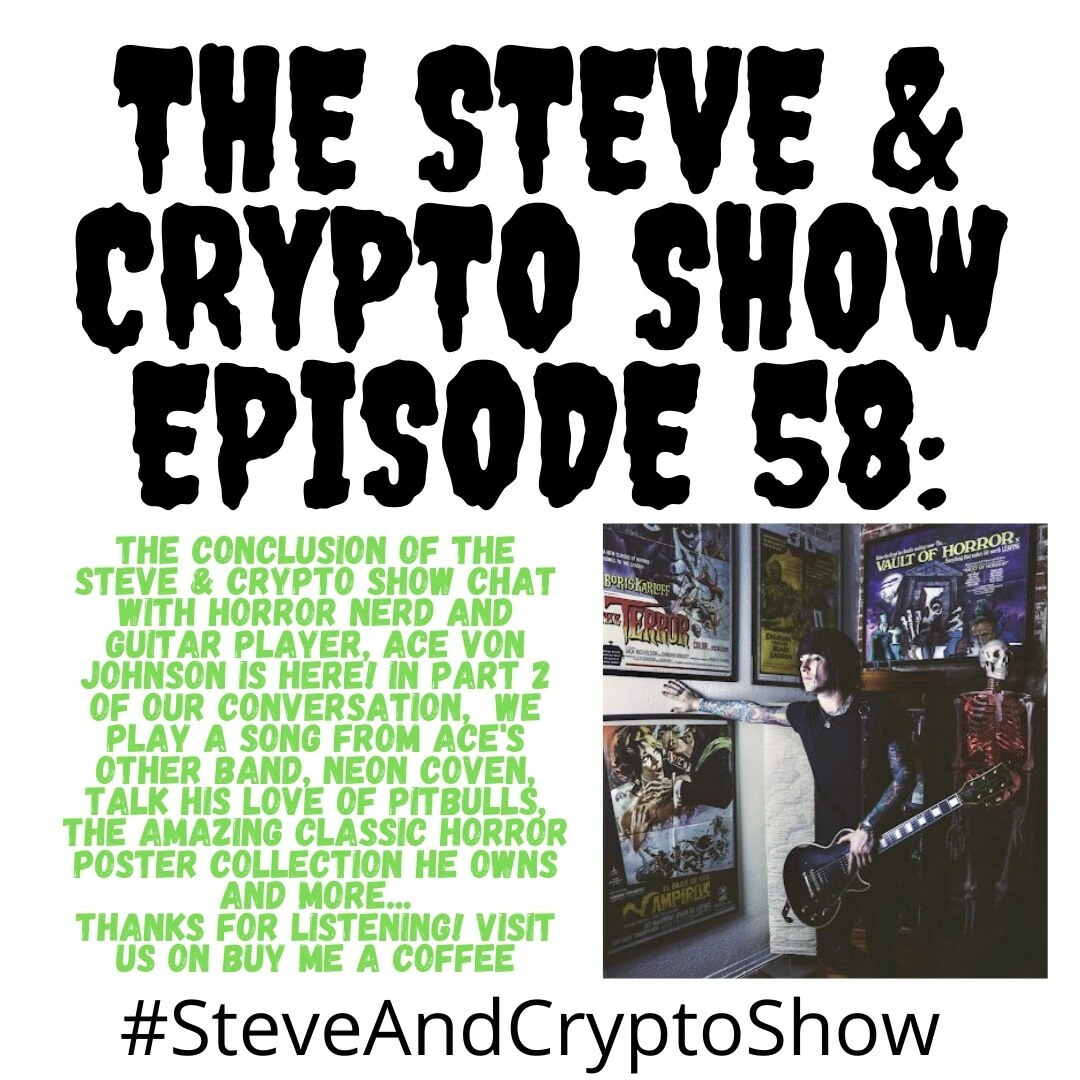 Enjoy this post?

Buy The Steve & Crypto Show a coffee