New episodes and more!
Hello friends,
We've released a couple episodes since we last caught up including episode 56!
Episode 57 is part 1 of our conversation with guitar player from the multi-platinum rock band L.A. Guns, Ace Von Johnson! We talked their new album, his love of the horror genre, his pitbull advocacy and lots more. It was a blast to chat with Ace. Great dude!
Check out Episode 57 of The Steve & Crypto Show wherever you listen to podcast and at anchor.fm/steveandcryptoshow/episodes/Ace-Von-Johnson-Joins-Us-On-The-Show--Part-1-e1c0849 if you haven't yet.
Hope everyone's had a great holiday season! I did!
✌❤ Steve!
P.S...Show me some of the kick ass gifts Santa brought you!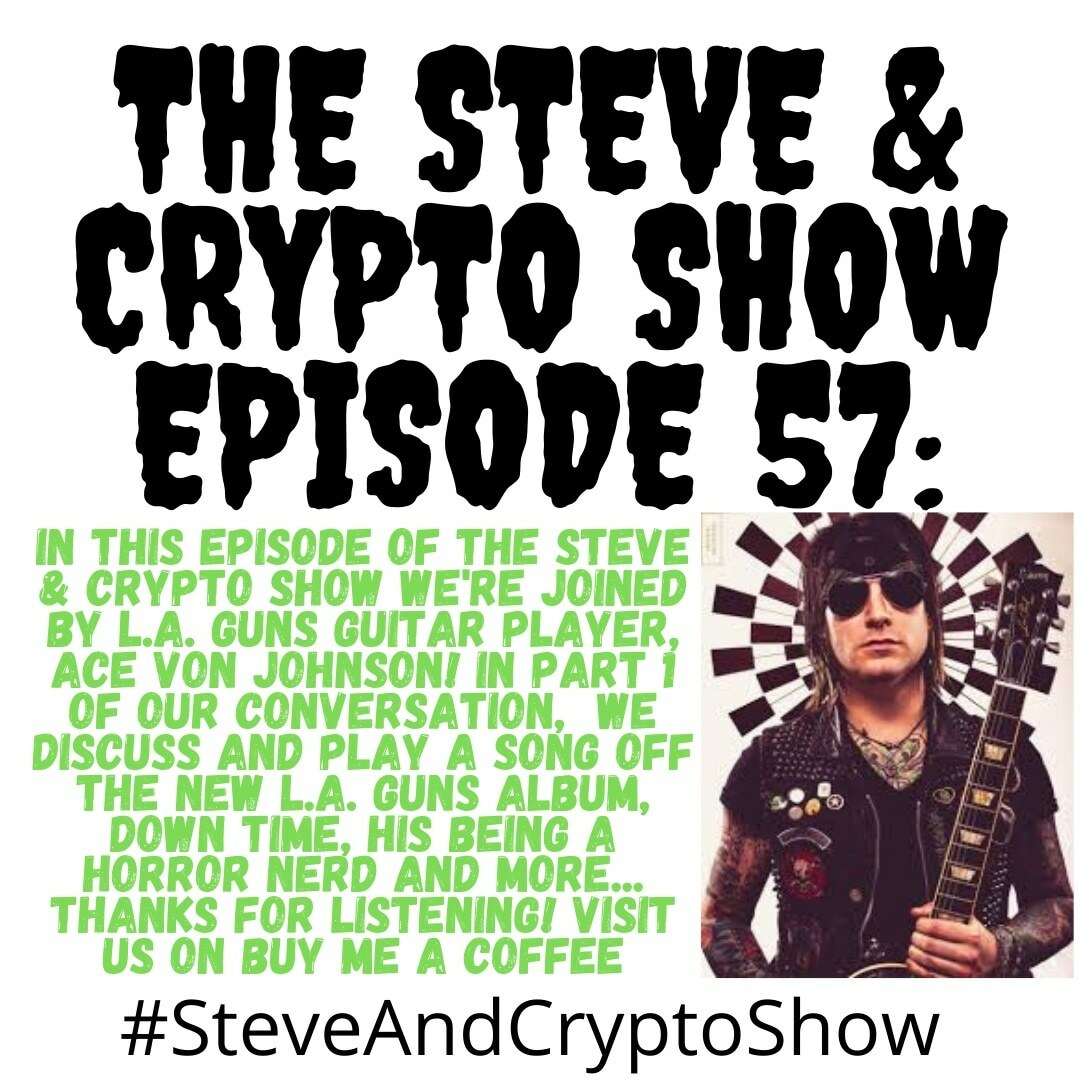 Enjoy this post?

Buy The Steve & Crypto Show a coffee